This is an archived article and the information in the article may be outdated. Please look at the time stamp on the story to see when it was last updated.
DENVER, CO – Come January 1, if you're one toke over the line in Denver, well, that's okay as long as you're on your own property.
Denver's city council said residents can grow up to 12 pot plants per household, for recreational use, once it's legal for stores to sell pot to anyone over the age of 21.
And council members said people can get toked up on any private property where they have permission, and that, of course includes their own homes.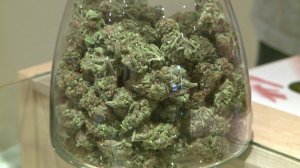 Some council members saw this as a zoning issue, and chose to make the rules for recreational pot the same as for medical weed.
Paul Lopez is a Denver city council member. "We have a duty and that duty is to do two things, I think, and that is to balance public safety on one hand and balance our constitution on the other."
And, just in case anyone has any questions, the city put up a special website to help make sure there's no zig zagging regarding when and where it's okay to be one toke over the line.