This is an archived article and the information in the article may be outdated. Please look at the time stamp on the story to see when it was last updated.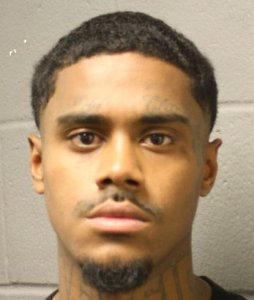 HOUSTON — DNA evidence left on a beer bottle played a crucial role in the arrest of an aggravated robbery suspect Friday in northwest Houston, the Harris County Pct. 4 Constable's Office confirmed.
Terry Thomas, 27, is charged with aggravated robbery with a deadly weapon after an incident in the 5000 block of Algernon Drive in Spring, Texas on Feb. 27, 2017.
Investigators said the victims were standing on their back porch when Thomas, armed with a gun, approached them and demanded their belongings. Thomas is accused of assaulting one of the victims as he forced his way into the residence. Once inside, the suspect reportedly grabbed a glass bottle and struck another victim in the head. He then demanded that victim's money before running away, deputies said.
The constable's office was able to collect DNA evidence left on the scene, which allowed investigators to identify Thomas as the primary suspect. Deputies obtained a warrant for Thomas' arrest on June 12.
On Friday, Thomas was taken into custody and booked into the Harris County Jail.  He was denied bond, deputies said.