This is an archived article and the information in the article may be outdated. Please look at the time stamp on the story to see when it was last updated.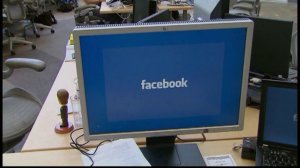 MENLO PARK, CA – One thing that draws people to social media is that it helps people connect with family and friends, strangers and to stalk an ex or two. (C'mon, admit it! We've all done it!) People also love that it's free; well most of it.
Facebook is now charging $15 to message popular users, mostly celebs we'd guess. The new prices are rolling out across the UK and 36 other countries.
This isn't the first time the 'pay for message' thing has come up. Last December, Facebook started charging users $1 to send messages to strangers. If a user didn't fork over the dollar, their message would go to another mailbox that's more 'hidden.' But now they've increased the price to anywhere from $5 to $15.
Facebook says the price varies based on how many followers someone has. But users are taking to the blogs, saying they're paying more to send messages to people who have less followers than someone else. Sounds like a hot mess.
So for now, if you want to save some cash but message a famous person, go to Twitter. It's easier and it's free!