This is an archived article and the information in the article may be outdated. Please look at the time stamp on the story to see when it was last updated.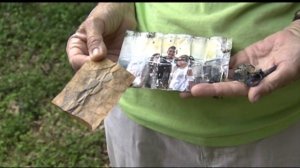 SOUTH MIAMI-DADE, FL – A Florida veterinarian makes a bizarre discovery inside a rescued chicken.
Items from a religious ceremony were found inside the chicken, which somehow managed to survive the ordeal.
Miami Dade Animal Services is looking for whoever abandoned the chicken and wants to press charges.