This is an archived article and the information in the article may be outdated. Please look at the time stamp on the story to see when it was last updated.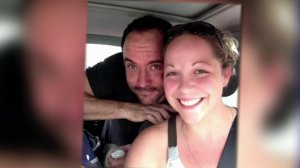 DERRY TOWNSHIP, PA – Fans help stranded musician Dave Matthews get to his concert in Pennsylvania on time.
One of his fans was on her way to his concert in Hershey Park when she noticed Matthews stranded on the side of the road.
Turns out Matthews was riding his bicycle when he got a flat leaving the singer stranded without a cell phone.
Humble and grateful to his fans; Matthews showed his appreciation by taking them to dinner, giving them a tour of backstage and upgraded their seats to the front row.