This is an archived article and the information in the article may be outdated. Please look at the time stamp on the story to see when it was last updated.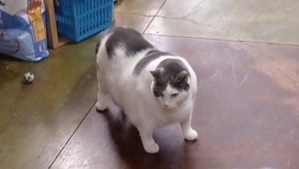 Nashville, TN – A 31-pound cat named Buddha is hitting the treadmill to slim down.
When the hefty black and white feline waddled into metro animal control after his owner had died — they knew they had to do something.
So they put the 6-year-old beast on a strict diet and on a unique three day a week exercise program.
Buddha is slimming down by walking on an underwater treadmill.
The water holds up Buddha's weight making it easier on his joints. And so far the exercise program fits him.