This is an archived article and the information in the article may be outdated. Please look at the time stamp on the story to see when it was last updated.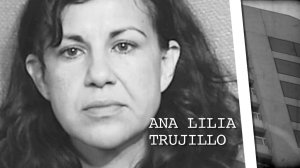 HOUSTON, TX – There's some killer fashion out there, but for one Houston man fashion turned deadly.
Ana Lilia Trujillo is the woman accused of stabbing her boyfriend, 59-year-old Alf Stefan Andersson to death with her stiletto heel. It happened back in June in Andersson's high-rise condo.
Now she's out of jail. She was released on a $100,000 bond.
Her attorney is arguing self-defense, saying Trujillo was in an abusive relationship with Andersson. But just because she's out of jail, doesn't mean she's out of hot water. She'll be back in court on Friday. If convicted, she could face up to a lifetime in prison.