This is an archived article and the information in the article may be outdated. Please look at the time stamp on the story to see when it was last updated.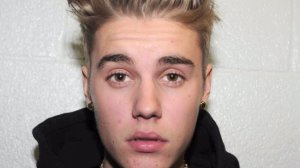 LOS ANGELES, CA – Justin Bieber's got himself in the middle of another racism scandal. A second video has been leaked of him using the n-word.
According to British tabloid The Sun, the 20-year-old pop star is seen in a new video clip released by TMZ  changing the words to his hit 2009 song "One less lonely girl" to "One less lonely n-word."
This comes just a few days after the first video leaked of Bieber when he was 15-years-old telling a racist joke about black people and chainsaws.
Bieber put out this statement in response to that mess:
"As a kid, I didn't understand the power of certain words and how they can hurt. I thought it was okay to repeat hurtful words and jokes, but didn't realize at the time that it wasn't funny and that in fact my actions were continuing the ignorance."
Yeah ya think? So what are we supposed to believe, and should he get a pass on using racial slurs because he was young and dumb?
Time to get it together dude; before your fans start singing to another tune.