This is an archived article and the information in the article may be outdated. Please look at the time stamp on the story to see when it was last updated.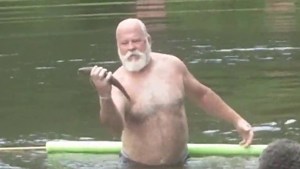 MORRISVILLE, VT – Viral video of man jumping in lake and catching a Rainbow Trout with his bare hands.
Some are saying this fresh catch gone viral is fake. The only thing real is the disclaimer at the end saying the camera adds about 40 to 50 pounds.