This is an archived article and the information in the article may be outdated. Please look at the time stamp on the story to see when it was last updated.
ALBUQUERQUE, NM – Albuquerque police say they have their man, the guy who cops say confessed to firing the shot that killed 4-year-old Lilly Garcia.
She was riding with her family in the back of their pick up.
Someone saw something and said something.
"We received an anonymous call from a person who reported they knew who had shot Lilly," said police chief Gordon Eden.
That man is 32-year-old Tony Torrez who admitted firing the shot.
Police say Lilly's father picked up her and her 7-year-old brother from school.
They were in the back seat of the truck, but their mother was not in the truck as first reported.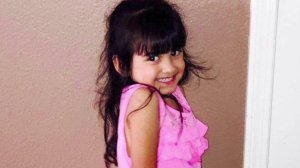 At some point along I-40, two drivers cut each other off. Then one driver, Torrez, pulled up next to the truck and fired off several rounds from a handgun.
One bullet hit Lilly in the head. She died at the hospital.
"She just grabbed your heart," said Lilly's mother, Veronica. "From the first time that you met her. And she would grab your heart. And she's gonna be missed by a lot of people."
Police also recovered Torrez's car, the one he was driving when he shot Lilly.
Torrez is in jail under a $650,000 cash bond.
He faces several charges, including murder and tampering with evidence.
Also in Albuquerque, a police officer is still alive after a man shot him several times during a struggle after a traffic stop.
Police say the officer used a Taser on the biker before the biker pulled a gun and shot the cop.
Police nabbed him after a massive manhunt, but you gotta know the people and cops of the duke city are a little on edge right now.