This is an archived article and the information in the article may be outdated. Please look at the time stamp on the story to see when it was last updated.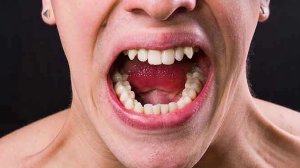 YPSILANTI TOWNSHIP, MI – Drugs are bad! An Ohio man almost died when he started to trip his balls off only to end up ripping part of his own "d" out!
The self-mutilation happened in Michigan, were local cops claim a 41-year-old man on magic mushrooms, yanked part of his penis off after experiencing a very bad trip. Sheriff's found the unnamed man, who was in the Ann Arbor area visiting friends, naked and screaming in front of a school.
Unable to communicate with the crazed man (who was clearly off his head on shrooms) the officers subdued him and then called an ambulance. In an attempt to piece together what happened, authorities also collected the jerked off bit and sent it (along with the man) off to the hospital.
The man, who was close to death because of massive blood loss, is now recovering from his injuries. No word on whether doctors were able to patch-up the situation. We could say we're all pulling for this guy's penis, but things don't seem to be looking up.