This is an archived article and the information in the article may be outdated. Please look at the time stamp on the story to see when it was last updated.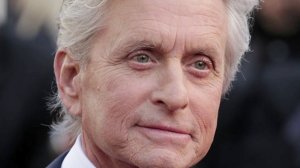 LOS ANGELES, CA – You could say Michael Douglas likes to do a good service.
He told The Guardian that throat cancer, like he had back in 2010, can be caused by performing oral sex on women who have a certain STD.
The Oscar winner is definitely raising awareness! In the article, he says:
"….without wanting to get too specific, this particular cancer is caused by HPV, which actually comes about from cunnilingus."
Since the story went viral, Douglas' rep clarified that he didn't say oral sex was the cause of "his" cancer.
The 68-year-old underwent extensive chemotherapy and is now cancer free.  We hope he's free of regret too.  His honesty could save lives.