This is an archived article and the information in the article may be outdated. Please look at the time stamp on the story to see when it was last updated.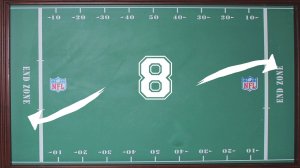 HOUSTON, TX – Here we go football fans; Roger Goodell is at it again. The NFL commissioner's latest idea is to do away with the extra point kick.
Blocking the extra point from the game is brainchild of New England Patriots head coach Bill Belichick. He says it's a waste of time and "almost" always is good.
Hey, last we checked "almost" only counts in horseshoes' and hand grenades.
This season there were over 1200 extra point's attempts, only 5 never made it through the uprights. OK, that's a small number. But one single point could change the outcome of the game.
Proposals on the change are still being considered. However, most talked about how a touchdown will automatically give the team 7 points. A team could convert an 8th point by running or passing into the end zone. If the conversion fails the team is kicked down to 6 points for the touchdown.
Yep, you got it, subtracting points.
We could always move the kick back further or make the uprights smaller. Hmm, if the league does indeed, move forward with eliminating the extra point. Does anyone ever stop to consider the kickers?