This is an archived article and the information in the article may be outdated. Please look at the time stamp on the story to see when it was last updated.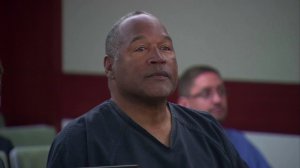 LAS VEGAS, NV – From a jail cell to his home away from home, OJ Simpson is back in a courtroom this week.
The last time we saw the Juice, back in 2008, he was being led out of a Vegas courtroom and straight into a prison cell after being convicted of kidnapping and armed robbery over some sports memorabilia he wanted back. It didn't take long for the cops to arrest Simpson for those crimes (guess some people never learn). Apparently OJ thinks he did not get a fair trial, and neither do his new lawyers.
So this time around the gloves are off, so to speak, and OJ will take the stand during this trial. We'll be interested to hear his defense.
With all the evidence against him, prosecutors plan on squeezing OJ down to a pulp and then throw him right back into the slammer.