This is an archived article and the information in the article may be outdated. Please look at the time stamp on the story to see when it was last updated.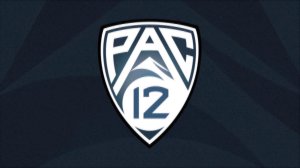 WALNUT CREEK, CA – The PAC-12 is closing the book on an internal investigation into what amounts to the PAC-12 bribing refs, but fans still want to throw the book at the guy at center of the probe.
PAC-12 commissioner Larry Scott says comments made by the conference's coordinator of officiating Ed Rush were just a big joke.
CBSSports.com started all of this by reporting Rush told a group of refs just before the PAC-12 tourney that he would pay five grand or a trip to Cancun to any ref who hit Arizona head coach Sean Miller with a technical or toss him from the game. 'Ring him up' or 'run him' in ref talk.
And 'lo and behold' Miller got hit with a technical foul and then a $25,000 fine for confronting the ref that rang him up during the Arizona-UCLA game, and for acting badly toward a conference staff member after the game.
PAC-12 commissioner Scott says Rush's comments were not serious offers. And, he says the conference has taken unspecified steps to make sure it doesn't happen again.
But PAC-12 fans thinks Scott made a bad call. And there's a Facebook page demanding the conference kick rush out of the game.
That would be 'run' him, in ref talk.