This is an archived article and the information in the article may be outdated. Please look at the time stamp on the story to see when it was last updated.
HOUSTON — The search continued Wednesday for a suspect accused of shooting a woman to death in the north Houston area, the Harris County Sheriff's Office said. The suspect is considered armed and dangerous.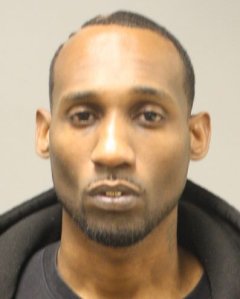 Cedrick Jamia Rideau, 35, is charged with murder.
Deputies responded to the Portofino Landing Apartment in the 900 block of Cypress Station about 8:30 a.m. Tuesday When officers arrived, they found the 35-year-old victim with a gunshot wound to the head.
Multiple witnesses reported seeing Rideau and the victim arguing shortly before the shooting. The suspect was then seen running through the complex and jumping a fence, deputies said.
Anyone with information is urged to call the Harris County Sheriff's Office at 713-274-9100.