This is an archived article and the information in the article may be outdated. Please look at the time stamp on the story to see when it was last updated.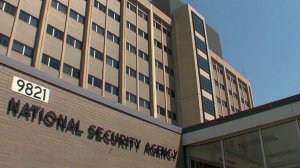 WASHINGTON, DC –  Here's a couple of concepts you don't see going together every day: terrorism and porn.
But news reports say the two go together like a hand in a glove, so to speak.
And it seems we can thank NSA thief Eddie "The Snowman" Snowden for the 4-1-1 on this.
Some of Snowden's stolen documents apparently show how the National Security Agency tracked the online porn visits of six Muslims believed to be terrorist recruiters.
The formerly top-secret documents show how the NSA wanted to use the information to discredit the men known as "exemplars" to show how their private and public practices were not what they preached, like viewing sexually explicit online material and using dirty talk when communicating with young girls.
These would fall under the broad term of online promiscuity.
It looks like the six porno-terror targets are not involved in terror plots, and only one could be either a US citizen or a permanent resident, which would give him greater legal protection.
And as we know, you should always have protection, even with online porn.