This is an archived article and the information in the article may be outdated. Please look at the time stamp on the story to see when it was last updated.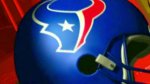 HOUSTON, TX – Ladies and gents, your Houston Texans are setting the bar high with 'number ones!' But, the team's number ones aren't exactly details you want to be proud of.
Of course, if you live in the metro, you should know the team closed out its 2013 season, 2-14 – number one for the worst record in the NFL. That means the Texans will be number one to pick in the 2014 draft.
Oh! We also can't forget the Texans are number one this season in creating a coaching vacancy upon firing Gary Kubiak. And, the latest word says they'll be number one to make a new hire to replace Kubiak.
Sources say it is Penn State's Bill O'Brien. The big, official announcement is said to be on the way. O'Brien's record is 15 – 9 at the university. He also spent five years before that as an offensive assistant with the New England Patriots.
Well, you know what they say – third time's usually a charm. Let's just hope that saying proves to be true with O'Brien and the Texans.