This is an archived article and the information in the article may be outdated. Please look at the time stamp on the story to see when it was last updated.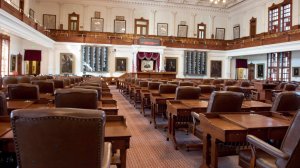 AUSTIN, TX – Looks like things have finally cooled-down in Austin after that lotto debacle. In case you haven't heard, it was quite a show. Every twelve years, various programs and agencies–like the Texas Lottery Commission — come before a house vote to determine if they're still relevant and whether they should be continued.
Tuesday it was the Lottery Commission's turn. What a fuss that turned out to be. A bill to keep the Texas lotto chugging along failed. The talk from the capitol included words like 'immoral' and 'tax on the poor.'
"It was not expected, it was like a storm that came out of nowhere," said State Representative Sylvester Turner.
The storm died down after lunch. We guess legislators remembered that roughly two-billion dollars of education funding for the upcoming school year is already budgeted to come from the lottery sales they just voted down, so they went back to the house chamber and said: "psych!"
So now that we've had a day to let it sink in, you have to wonder if more of those 'psyche' votes could be coming in the future. Perhaps on Medicare? How 'bout standardized tests for students? We're not even going to mention guns or abortion.
"Once people settled down and fully assessed the consequences of the vote, there were a number of people who had voted 'no' who subsequently changed their vote and went 'yes,'" Turner explained.
Seriously, you can't make this stuff up. We got the point: some folks at the capitol hate the lottery, but they can't live without it.
"My mom's a school teacher and they better keep that lottery open because I appreciate her job," said Houstonian Davis Simms.
And, someone's going to appreciate this week's jackpots. Let the dreaming begin!