This is an archived article and the information in the article may be outdated. Please look at the time stamp on the story to see when it was last updated.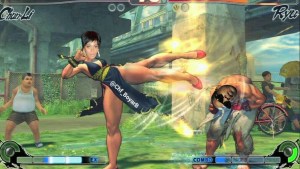 NEW YORK, NY – By now, you've probably heard (and seen) Jay-Z and Beyonce's sister, Solange Knowles, getting into it in the elevator of The Standard Hotel, in New York.
While it sucks that someone would share the embarrassing moment of the uber-private couples' 'less than flattering' family affair, the hotel says it's "investigating with the utmost urgency" to find out who's behind the leak.
The bright side? This gives the users of the world wide web a chance to show, there's a little NewsFix in all of us.
Like the amazingly creative memes speculating why Queen Bee's little sister went off in the first place, and creating alter-egos for the clearly unstable-Solange. If you've not looked, check em out!
Solange has also apparently wiped all the photos of Beyonce from her Instagram, except for one posted over a year ago.
Guess Solange is the one giving the cold-shoulder now. Regardless of what transpired before the now infamous beat-down, the younger Knowels sister better get it together before she says "so-lange" to the spot-light, for good!