This is an archived article and the information in the article may be outdated. Please look at the time stamp on the story to see when it was last updated.
CHARLESTON, WV – It was a case of "kill or be killed" for "Heather," a red-headed "pay-to-play" escort from Charleston, West Virginia.
"I knew he was there to kill me. I could tell that he had already done something because he said that he was going to prison for a long, and that's when I knew that he was going to kill me."
Police say the dead man is Neal Falls, from Oregon, who may have traveled the country killing escorts he found on Back Page.
Falls was driving a Subaru from Oregon. Cops say they found a" kill kit" inside: a shovel, knives, a bulletproof vest, bleach, trash bags, sledgehammers and axes. But he had no money, which leads cops to think murder, not sex, was on his mind.
Along with the four pairs of handcuffs and a gun in his pocket, he also had a list of 10 female escorts from Back Page, nine of them from West Virginia.
Investigators believe Falls was a serial killer with victims in Nevada, Oregon, and Illinois.
Cops say an item they found in his car may be linked to the dismembered bodies of Las Vegas, Nevada, escorts from back in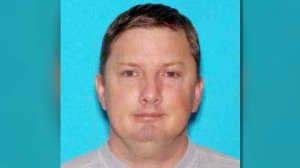 2005. Falls lived in Vegas at the time. The remains were in trash bags. In the case of Lindsey Marie Harris, her dismembered legs turned up in Illinois three weeks after she disappeared.
Heather received a broken vertebra and a separated shoulder in her fight for life. But at least she is alive to tell about the day death came knocking at her door.