This is an archived article and the information in the article may be outdated. Please look at the time stamp on the story to see when it was last updated.
HARRIS COUNTY, Texas — Precinct 4 deputy constables did not find the typical suspect when they responded to an intruder call at a Harris County home, this one was not armed, but definitely dangerous.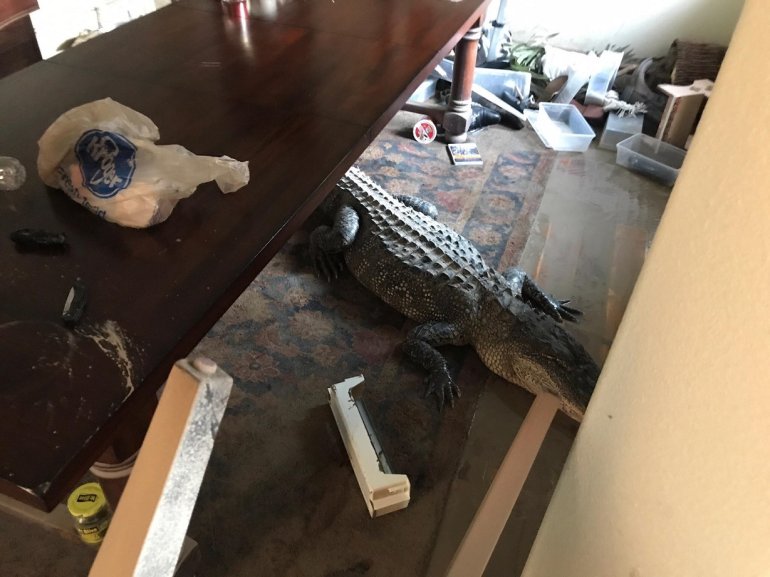 When deputies arrived at a home near Lake Houston, they were met my a large alligator who made his way into this flooded home. No reports of any injuries were made,  and constables managed to wrangle the gator.
It will soon be delivered back to its natural habitat.
[Photo courtesy:L Precinct 4 Constable Mark Herman's Office ]