BestReviews is reader-supported and may earn an affiliate commission. Details.
These pests can damage your lawn if you don't deal with them
Though summer is the busiest time of the year for lawn care, the work required to maintain your yard doesn't stop when the seasons change. Because the life cycle of many insects includes a gestation period in the fall, if you want a healthy lawn for the following summer, you need to take steps now. A bit of fall lawn care and insect prevention pays off the following spring and summer. First, you must know your enemies.
Shop this article: BioAdvanced 24-Hour Grub Killer Plus Granules, Scotts GrubEx Grub, Caterpillar, and Japanese Beetle Killer and Summit…Responsible Solutions Caterpillar and Webworm Control
Leather jackets
Leather jackets are the larvae of the crane fly, which resembles an overgrown mosquito when mature. These larvae have a cylindrical shape with a head that retracts into the thorax. The hungry larvae thrive on decomposing plant matter. Leather jackets hatch in fall and dine for three months on your lawn. Signs that these creatures are busy in your yard include dead patches of grass and predators like raccoons or birds digging in your lawn.
Armyworms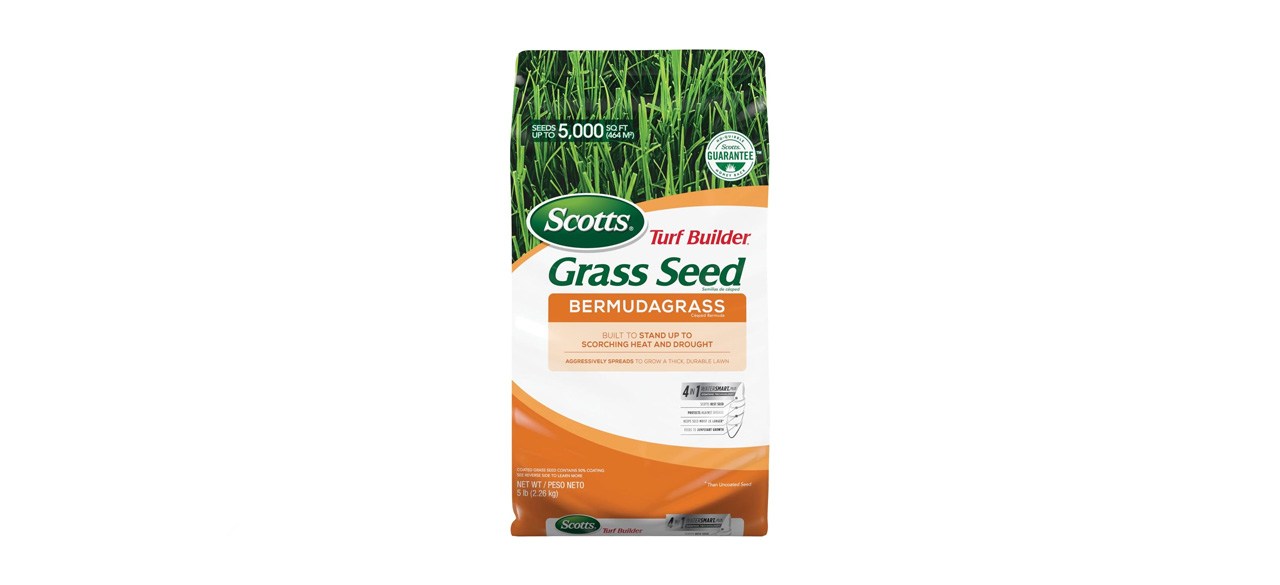 Armyworms enter their larval stage in the fall, and, like most babies, they require frequent feeding. These insects are a type of caterpillar, and they are so-named because they attack in large numbers. Common grasses, including fescue, Bermuda grass and ryegrass, are like ambrosia to these little pests.
These larvae hatch three times a year, and their final spawning coincides with fall. Damage from armyworms may appear as bare spots on your lawn and may require additional grass seed. After dining, they leave the tips of grass blades transparent.
Grub worms
Grub worms are the teenage form of what will eventually be scarab beetles. These icky beasts have a C-shaped white body with tiny legs clustered near the head. The worms hatch from eggs in the fall and start devouring your lawn. Dead patches of grass that lift easily are a sign of grub activity in the previous fall.
To catch these pests early, look for spongy patches on your lawn. Diagnose your problem by grabbing a shovel, digging up a 1-foot square of turf and counting the present grubs. If there are 10 or more grubs, you need to act to protect your lawn for the following year.
Sod webworms
Sod webworms reproduce three times a year, and the third generation coincides with fall. Like the other insects threatening your lawn, these worms enter the world starving for tasty grass roots. The larvae are about an inch long and may have green or brown bodies with a brown head.
If your lawn shows irregularly shaped brown spots that expand gradually, or if you see blades of grass nibbled down to the base, you may very well have a sod webworm infestation.
Chinch bugs
Chinch bugs come in two exciting varieties: common and hairy. The hairy chinch bug lives to eat popular lawn grasses, including fescues and ryegrasses. In late summer, proud chinch bug moms spawn up to 200 eggs, which start to eat your lawn once they hatch a few weeks later.
These tiny bugs are only about one-sixth of an inch long at maturity, so the larvae are hard to see. Yellow patches of grass along driveways and sidewalks may indicate the presence of these creatures.
Best lawn pest control products for fall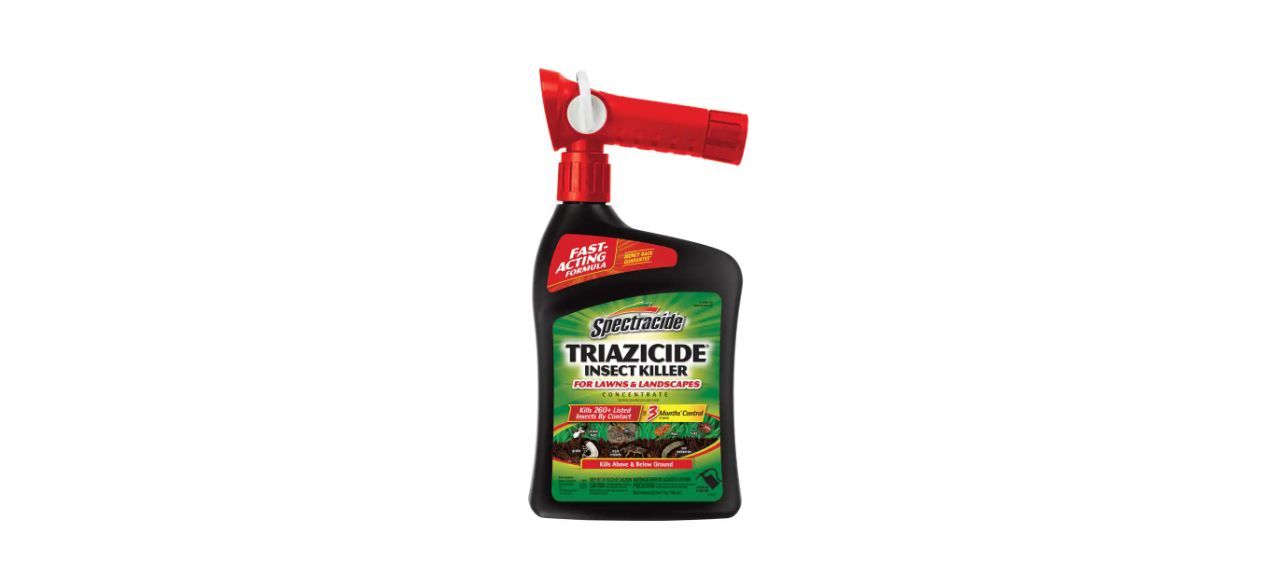 Spectracide Triazicide Ready-to-Spray Lawn Insect Killer
This pesticide kills many common insects, including crane flies (leather jackets) on contact. It comes in a bottle that attaches to your garden hose, making application simple and efficient.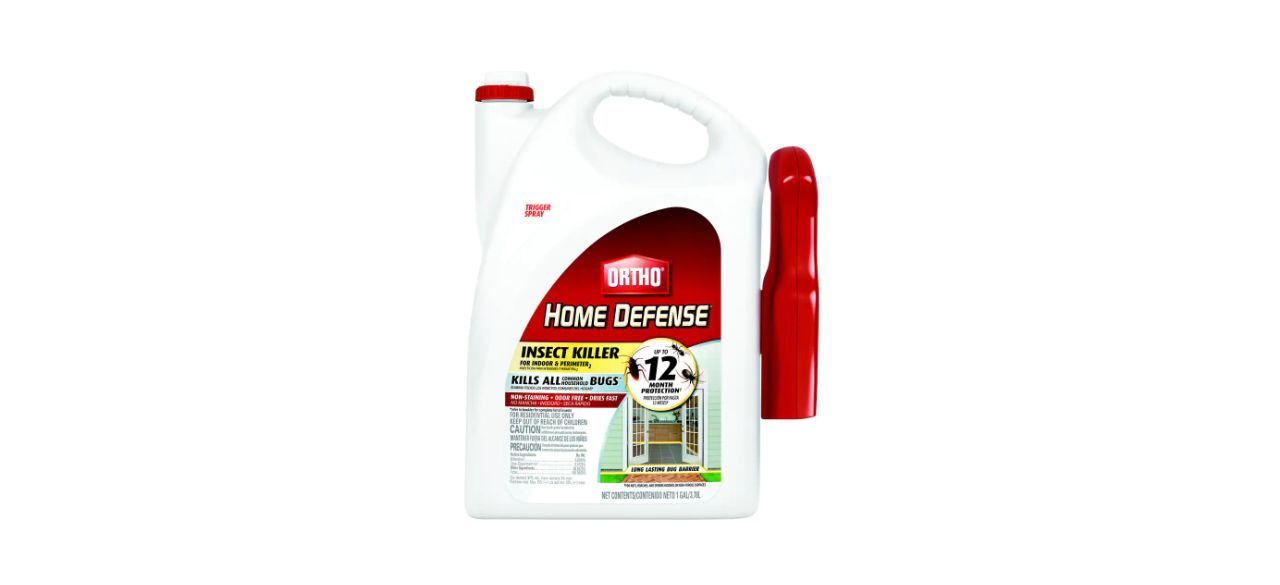 Ortho Home Defense Insect Killer for Indoor & Perimeter
Expertly dispatch armyworms and chinch bugs with this pesticide that can be used both inside and outside the house. Use this spray to create a barrier around your home.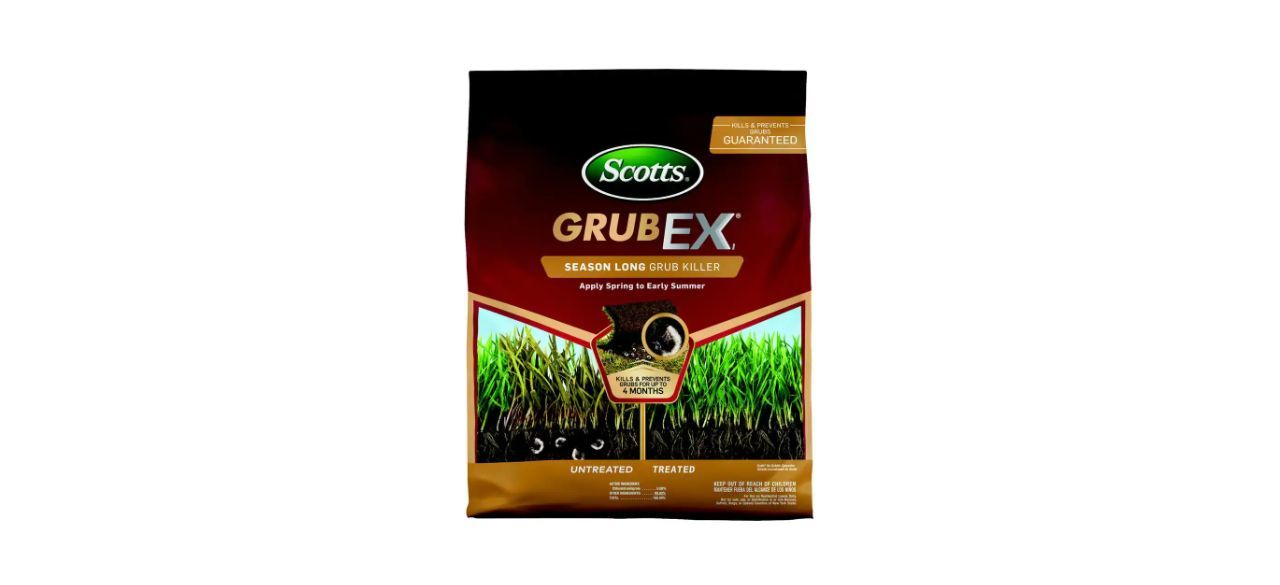 Scotts GrubEx Grub, Caterpillar and Japanese Beetle Killer
This is a revamped version of a popular product that kills even more types of grubs. A single treatment offers four months of protection from just about any wormlike critters.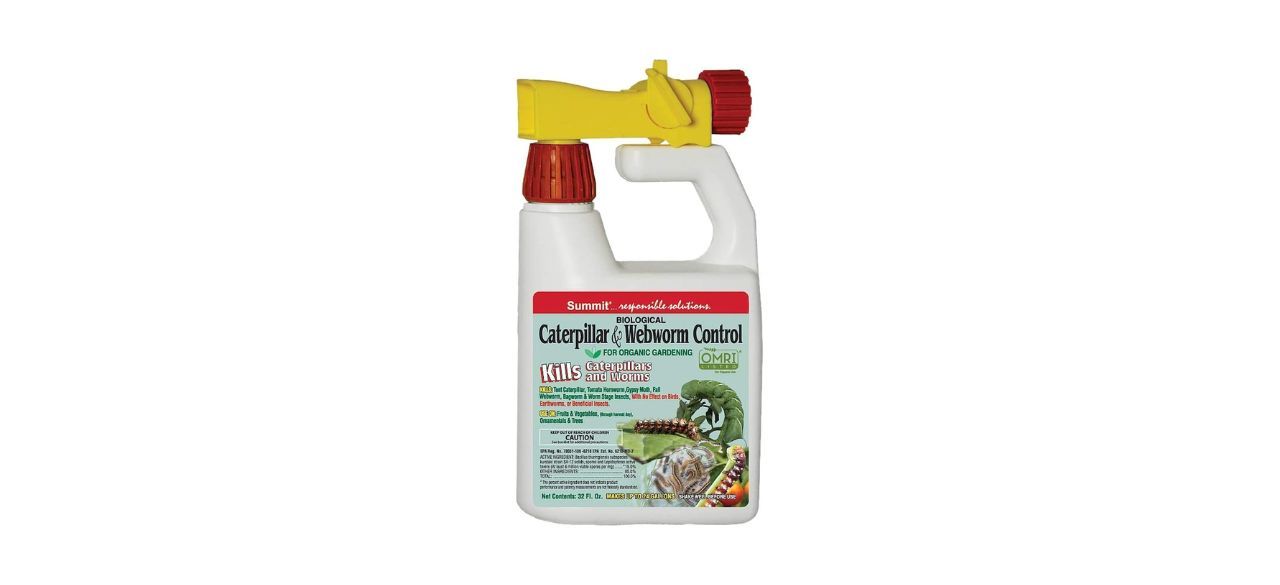 Summit…Responsible Solutions Caterpillar and Webworm Control
This natural pesticide for organic gardeners is safe for fruits, vegetables and trees. This product kills the offending sod webworms and several other common insects in their larval stage.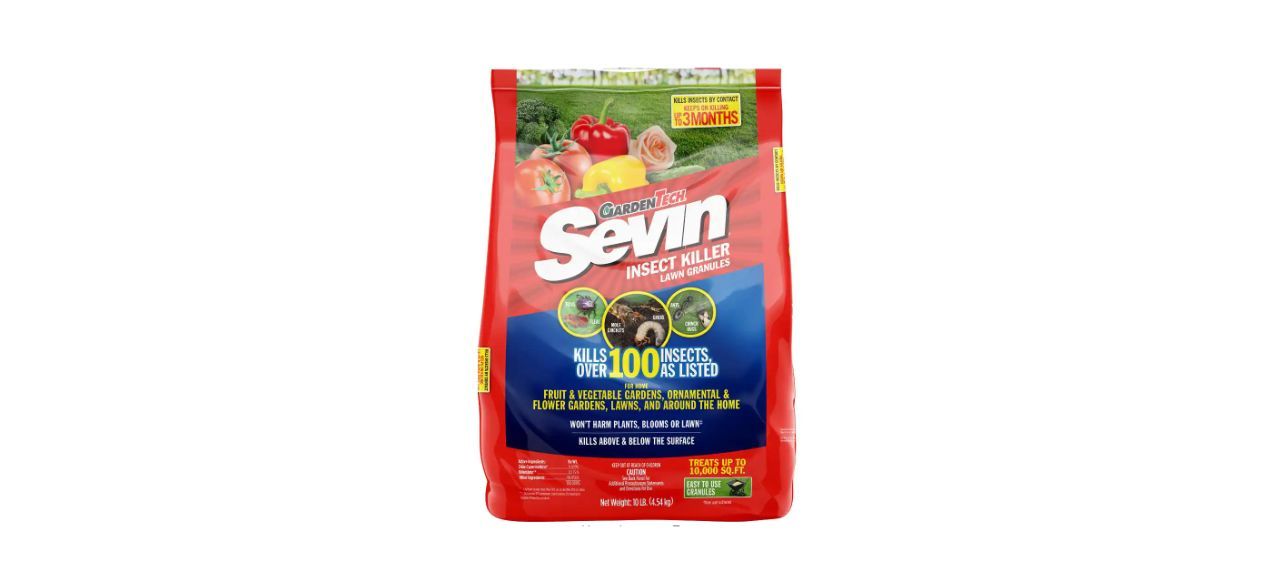 Sevin Lawn Insect Killer Granules (10 pounds)
Formulated in granules that are easy to apply, this pesticide kills a long list of threats to your lawn, including chinch bugs, sod webworms and armyworms. Use this product to create a lasting barrier around your house.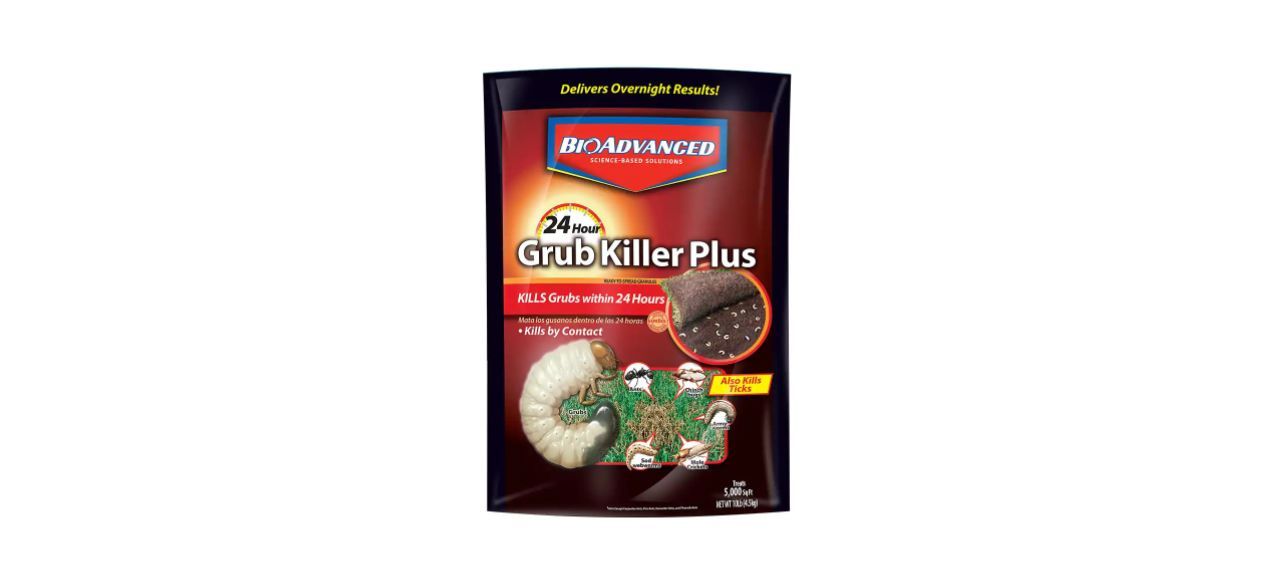 BioAdvanced 24-Hour Grub Killer Plus Granules
A fast-acting solution for serious infestations, this pesticide stops armyworms, chinch bugs, grubs, sod webworms and many more. It kills on contact and then degrades quickly.
Want to shop the best products at the best prices? Check out Daily Deals from BestReviews.
Sign up here to receive the BestReviews weekly newsletter for useful advice on new products and noteworthy deals.
Robin Allday writes for BestReviews. BestReviews has helped millions of consumers simplify their purchasing decisions, saving them time and money.