This is an archived article and the information in the article may be outdated. Please look at the time stamp on the story to see when it was last updated.
Which FridaBaby products are best?
There are plenty of products out there for growing families, and it can be hard to figure out which ones will help the most as you adjust to life with a newborn. FridaBaby makes products that make caring for your infant simpler, resulting in a happier baby and more rested caregivers. The best FridaBaby products are easy to use and practical, two things the company focuses on when designing new items. While cute, these products focus more on usefulness than aesthetics and are best for babies and infants up to age 2.
Best FridaBaby products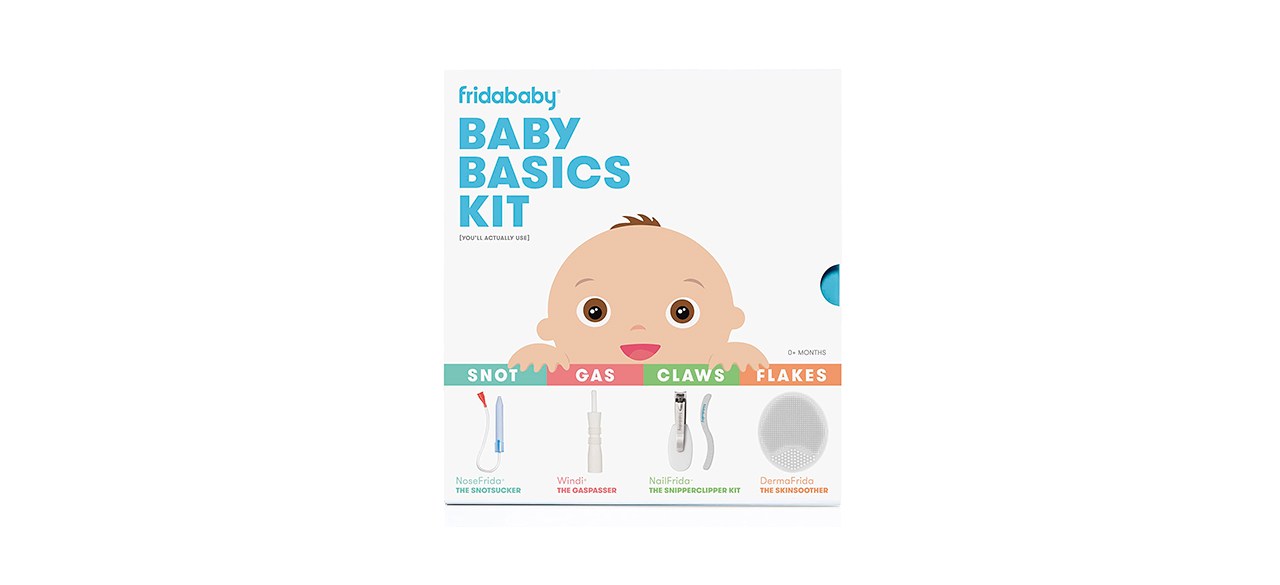 This kit includes FridaBaby's most popular products and everything a new parent needs from day one. The DermaFrida SkinSoother rubs off cradle cap flakes, while the nail clippers are perfectly sized for tiny newborn nails. The NoseFrida SnotSucker and Windi GasPasser keep your baby's nose and rear clear. This kit includes all of FridaBaby's most loved and recommended products, making it a great shower gift for new families.
Sold by Amazon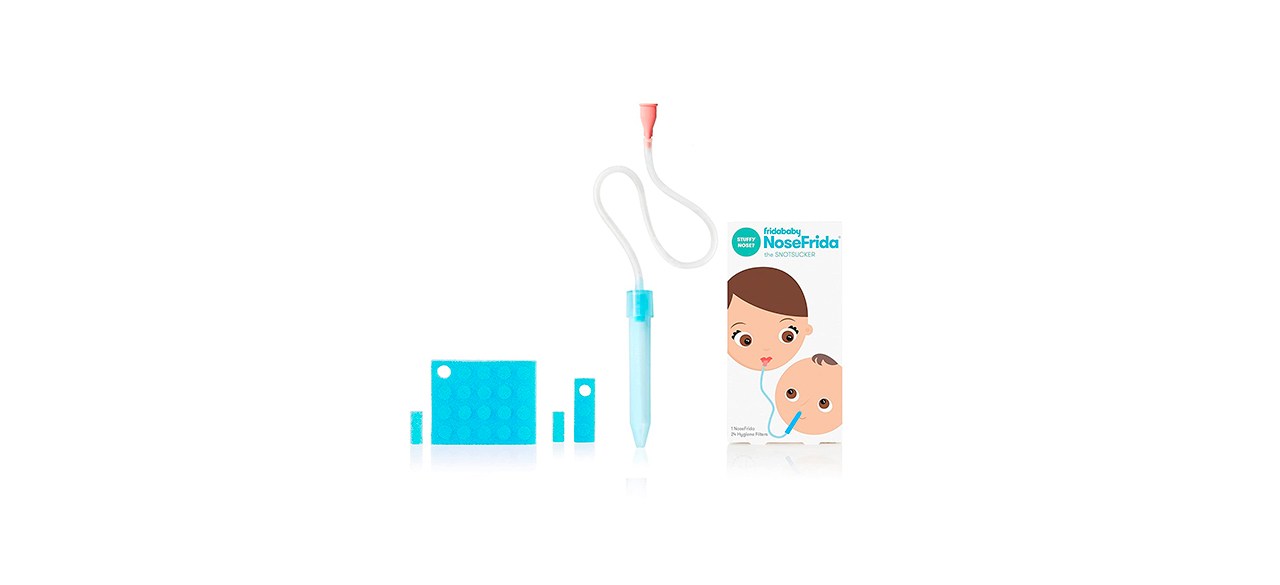 Yes, it sounds and looks gross, but the NoseFrida SnotSucker is the product that put FridaBaby on most caregivers' must-have list of baby products. It is the most effective way to clear your baby's stuffy nose. The filters keep the snot from getting into your own mouth, and the straw is perfectly sized for your infant's tiny nose.
Sold by Amazon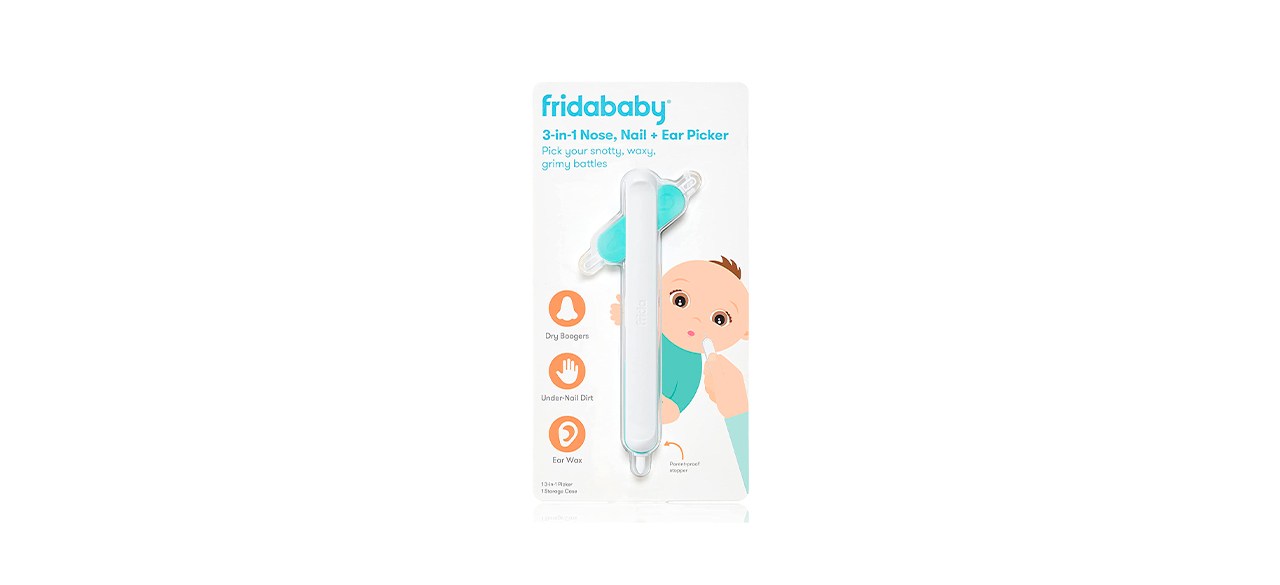 FridaBaby 3-in-1 Nose, Nail and Ear Picker
Think of this as a multitool for your baby. You can do everything from wipe away boogers and ear wax to clean under delicate nails and belly buttons. There are four tips designed for specific purposes. It comes with a storage case to keep it clean between uses and can be sanitized in the dishwasher.
Sold by Amazon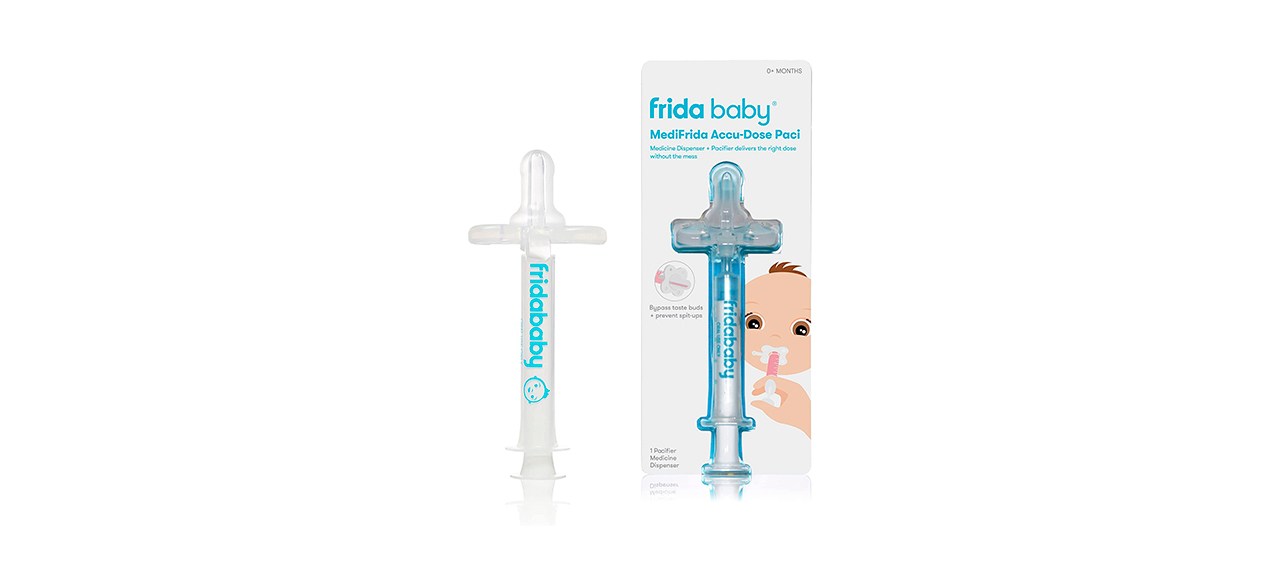 This helpful medicine dispenser mimics a pacifier to soothe your sick baby, ensure the proper dosage and keep the medicine from spilling. All you have to do is put a finger over the paci plug to let your baby suck down their medicine. You can use the included syringe or any other standard infant medical syringe that comes with your medication.
Sold by Amazon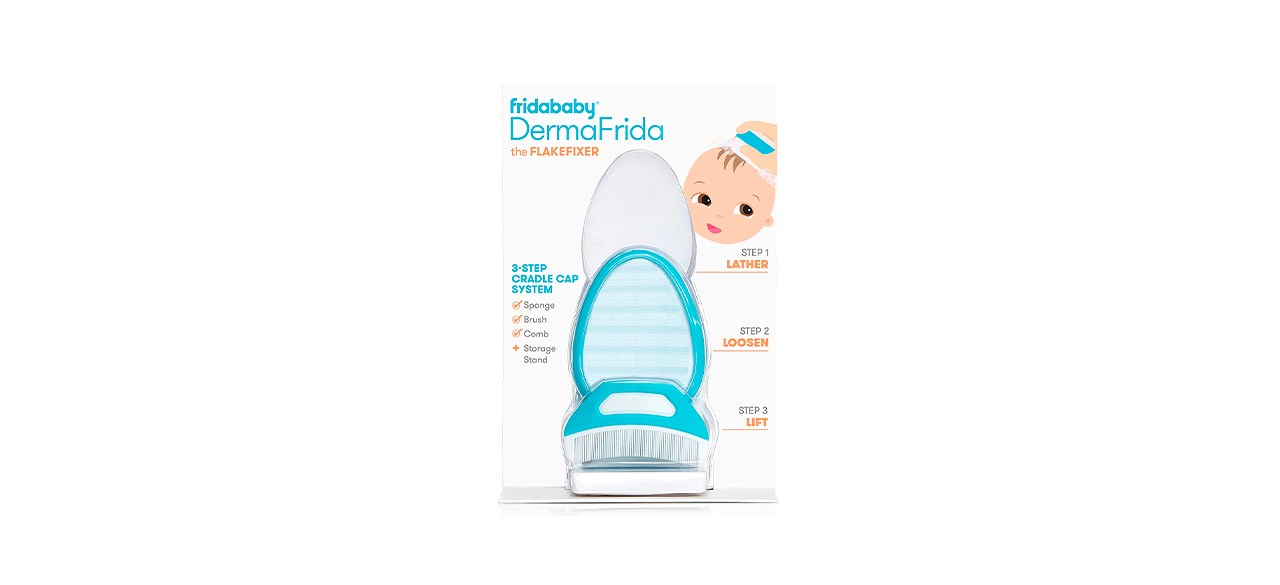 To tackle cradle cap, it helps to use gentle tools that won't irritate your baby's skin. These are gentle enough for newborns' delicate scalps while effectively removing cradle cap flakes. The sponge lathers baby-safe shampoo on your baby's head gently. The soft bristle brush loosens even stubborn cradle cap bits. Finally, the angled comb removes flakes.
Sold by Amazon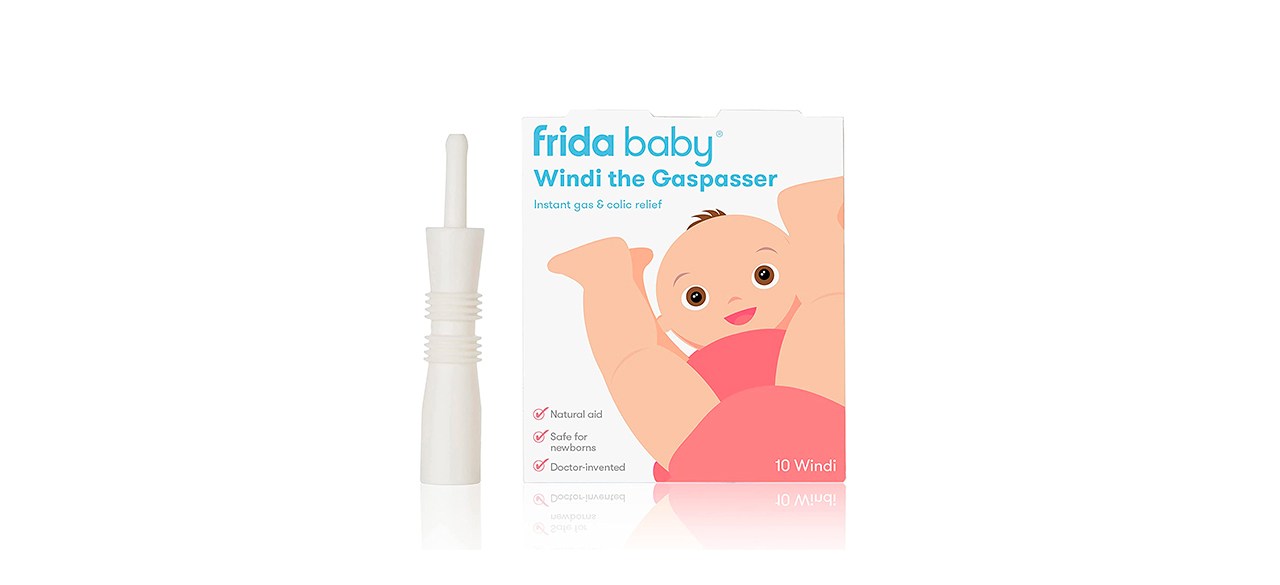 If you've cared for a gassy or colicky baby, you know how desperate for relief they can be. The Windi is the top recommendation by doctors and caregivers because it works. You will need to insert it at the source of the gas, which may be daunting for some, but it works in a matter of minutes to get the toots out. Each Windi is single-use, so you may want to stock up if you have a particularly gassy infant.
Sold by Amazon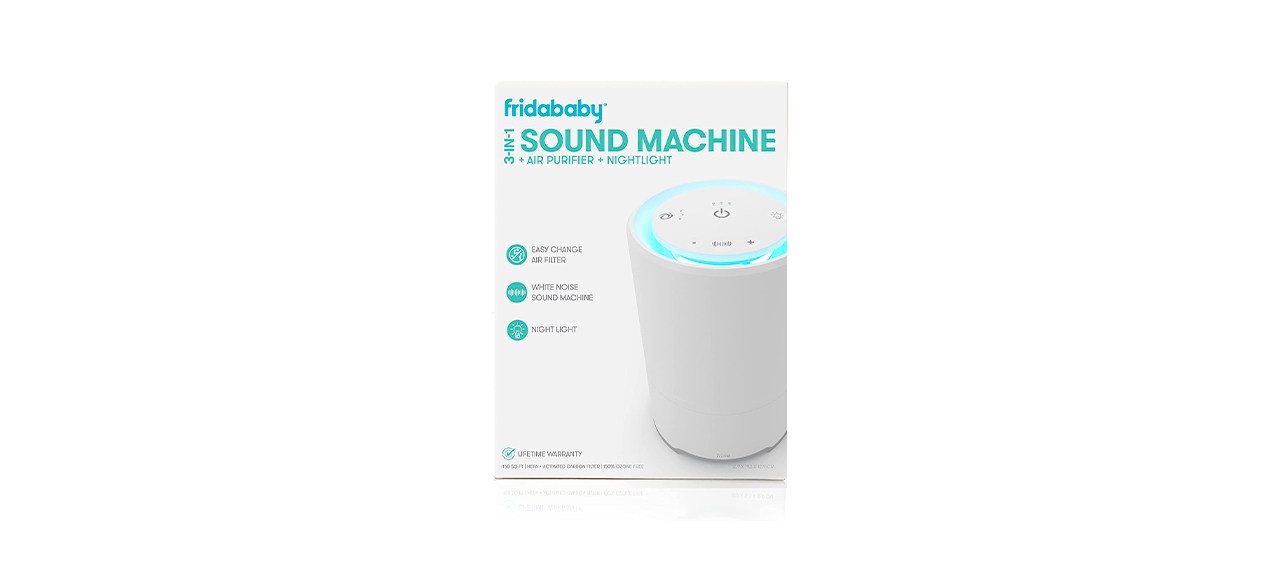 FridaBaby 3-in-1 Sound Machine, Air Purifier and Night Light
This product fits on a dresser or changing table while providing the top three nighttime functions that help baby sleep. It provides soothing white noise, has four nightlight options and purifies the air using a HEPA filter. You can set the timer for two, four or eight hours, depending on your baby's sleep routine. Replacement filters are sold separately.
Sold by Amazon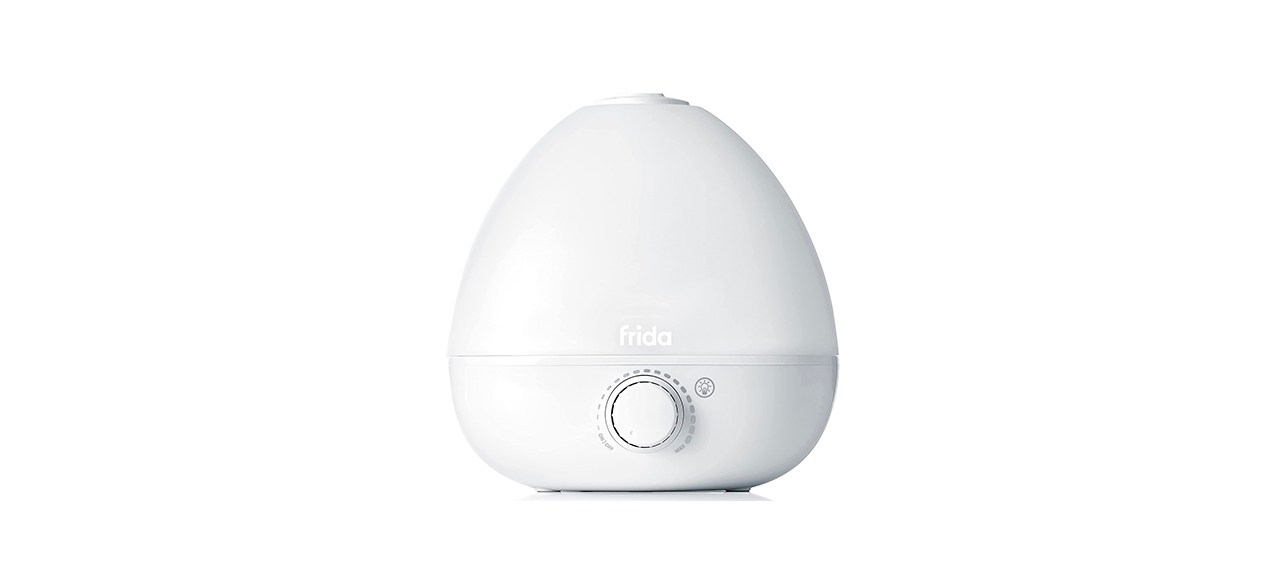 FridaBaby 3-in-1 Humidifier, Diffuser and Nightlight
When your baby is sick and stuffy, a humidifier can be the best answer. This unit delivers 360 degrees of cool mist for up to 12 hours. It can also diffuse calming essential oils or provide a color-changing night light. When the tank is empty, it turns off, so you never need to worry about burning out the motor.
Sold by Amazon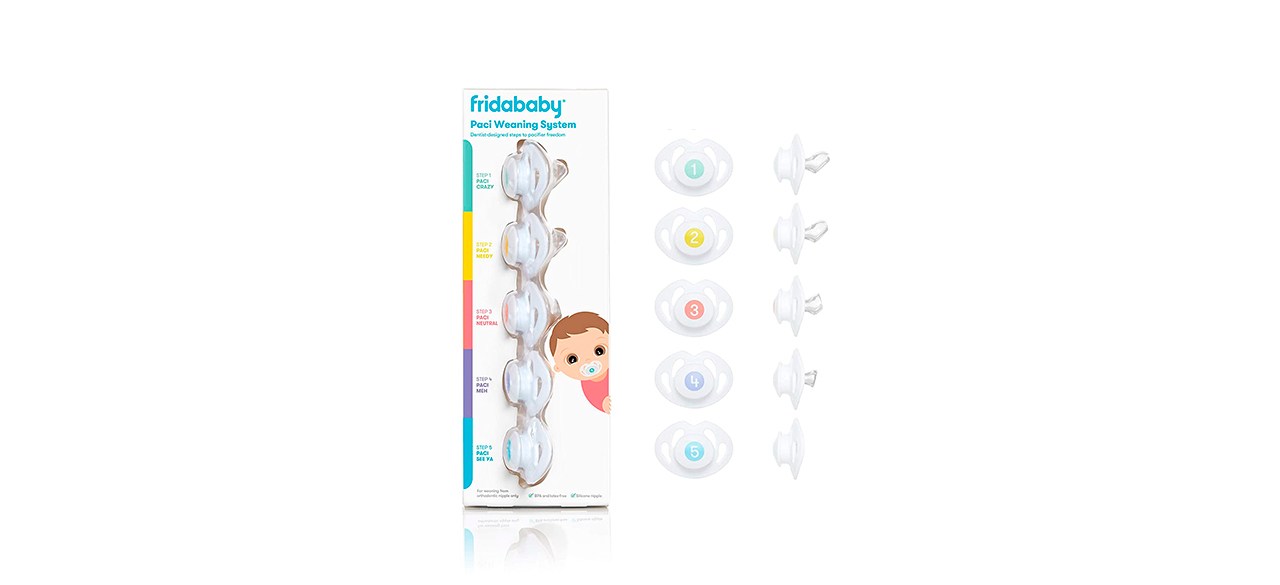 This system helps break your baby of the pacifier habit in just five steps. Start with a standard pacifier and progress to shorter and shorter pacifiers, switching every one to two days. At step five, your baby will not need the pacifier anymore after being gradually weaned off. It works best for babies who are used to orthodontic pacifiers, which are angled to fit the roof of their mouth.
Sold by Amazon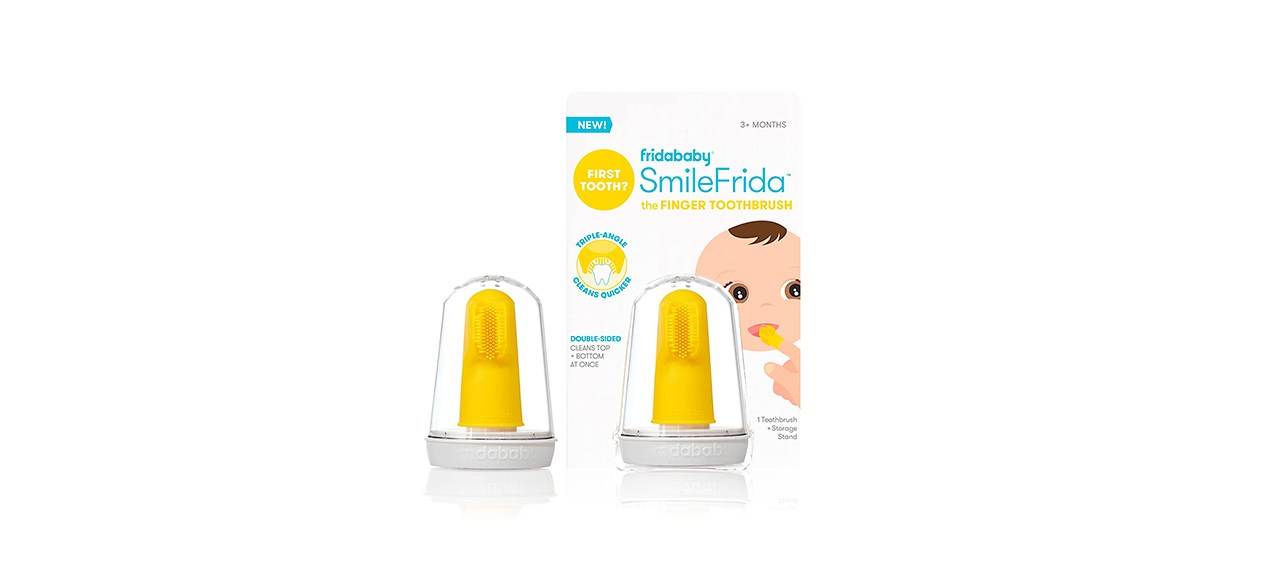 This first toothbrush is excellent for building dental hygiene habits and relieving teething gums. It has three angles that clean all sides of tiny teeth. The food-grade silicone is safe for your baby and protects your own fingers from extra powerful bites. It also comes with a storage case to keep the brush clean and make it portable. The finger toothbrush is a good precursor to the FridaBaby training and toddler toothbrushes.
Sold by Amazon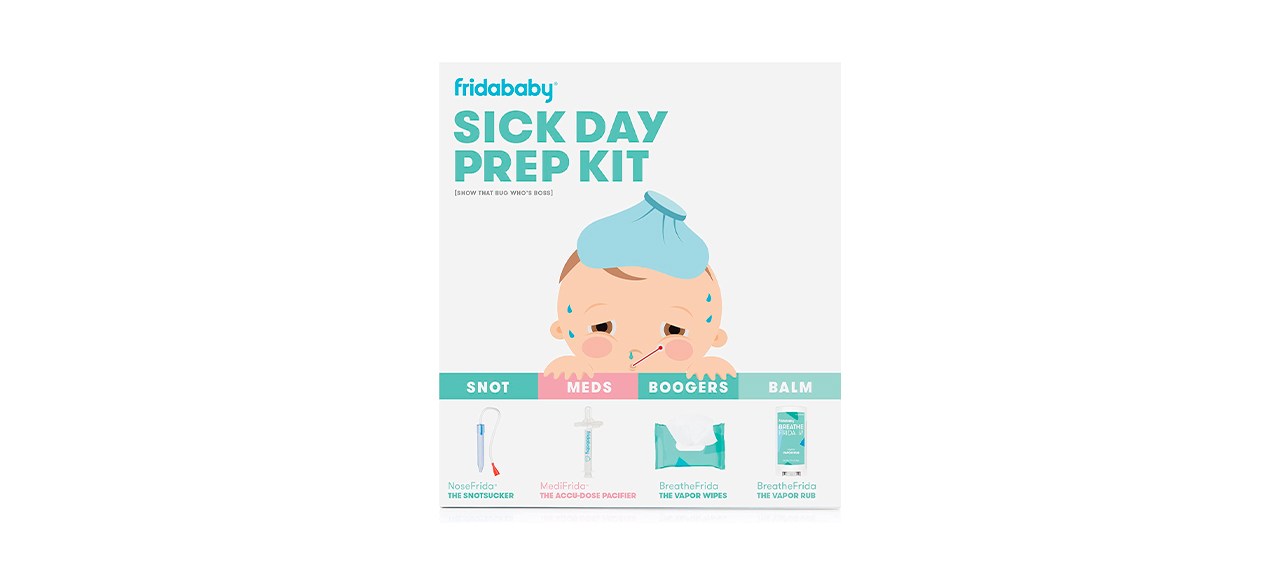 The last thing you want to do when comforting a sick baby is dig around in your cabinet for the right medicine or ointment. The sick day prep kit includes vapor wipes, vapor rub, the popular snot sucker and a medication dispenser. It makes a great baby gift for new caregivers who may not have these essentials on hand the first time their newborn gets the sniffles.
Sold by Amazon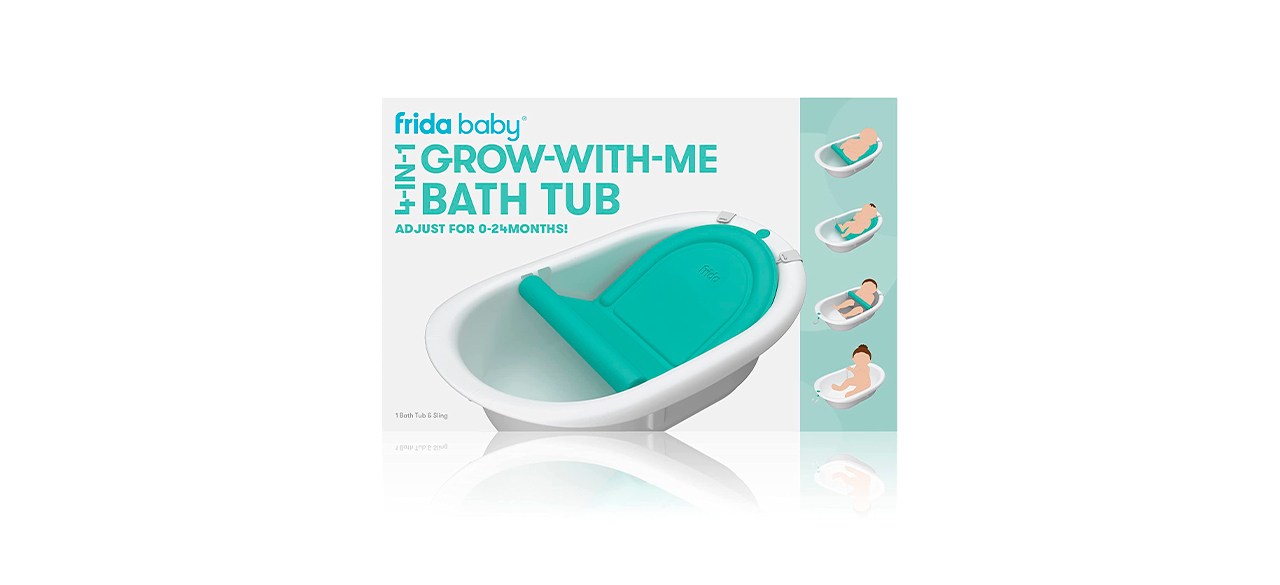 This baby bathtub works as well for a newborn's first bath as it does for 2-year-olds who can sit and splash on their own. It comes with a hammock sling that cradles newborns and can be adjusted to a reclining seat when the baby is around 3 months to 6 months old. It is one of the only baby baths with a supported seat that can be added around six months and taken out when your baby is sitting on their own.
Sold by Amazon
Want to shop the best products at the best prices? Check out Daily Deals from BestReviews.
Sign up here to receive the BestReviews weekly newsletter for useful advice on new products and noteworthy deals.
Katie Begley writes for BestReviews. BestReviews has helped millions of consumers simplify their purchasing decisions, saving them time and money.
Copyright 2023 BestReviews, a Nexstar company. All rights reserved.