Sun protection factor is the unit of measurement used to describe how much sunscreen protects the skin from ultraviolet rays. You've probably seen bottles of sunscreen displaying their SPF, but you may not know exactly what it means.
Getting acquainted with the finer details of SPF will help keep you safe from the harmful effects of the sun.
Shop this article: Blue Lizard Sensitive Mineral Sunscreen, Thinkbaby SPF 30 Sunscreen Stick and Sun Bum Original SPF 50 Sunscreen Spray
What is SPF?
While some people use the term SPF to refer to sunscreen — as in, "don't forget to apply your SPF" — this isn't technically correct. SPF is simply a measurement of how much protection sunscreen affords the wearer's skin.
In fact, it only tells you how much the skin is protected from UVB rays, which are the ones that cause sunburn and most skin cancer. Unless otherwise stated, sunscreens don't necessarily protect against any UVA rays, which are less harmful but still damage the skin.
What do SPF ratings mean?
It can be tough to work out what SPF ratings mean in real terms unless you've looked into it.
SPF 15 blocks 93% of UVB rays.
SPF 30 blocks nearly 97% of UVB rays.
SPF 50 blocks 98% of UVB rays.
SPF 100 blocks 99% of UVB rays.
Theoretically, the SPF rating tells you how many times longer you can be exposed to the sun without burning than you would be able to without any sun protection. So, SPF 30 lets you stay in the sun without burning for 30 times longer than you'd be able to without sunscreen.
However, these figures are based on perfect use. Realistically, most people don't apply as much sunscreen as they should and don't reapply often enough, which reduces the level of protection.
What SPF should you wear?
Experts advise wearing sunscreen with an SPF of at least 30 if you'll be in the sun for an extended period of time. However, wearing SPF 50 sunscreen is even better. Once you get above SPF 50, the difference in protection is minimal, so there's no need to go out of your way to buy anything that offers greater protection.
What to look for in sunscreen
Mineral vs. chemical
Some sunscreen is made from natural minerals that reflect the sun's rays away from your skin, preventing sunburn and skin damage. Others have chemical formulas that absorb into the skin, where they're able to absorb UV rays, turn them into heat and release them. Some people prefer to use mineral versions because they're natural, but they stay on the surface of the skin and can leave a white film.
Reef-safe
If you'll be swimming in the ocean in areas with coral reefs — such as Hawaii, Australia and parts of Florida — it's important to use reef-safe sunscreen. The chemicals in other sunscreens harm marine life and can lead to the destruction of reefs.
Broad spectrum
Broad spectrum sunscreen protects against both UVA and UVB rays. This offers your skin protection from UV rays that are less dangerous but still damage the skin.
FAQ
Q. Should I use high-SPF sunscreen every day?
A. It's a good idea to wear sunscreen with a decent SPF daily because sun can damage your skin at any time of year (even when it's overcast). However, getting sunlight on your skin lets your body naturally synthesize its own vitamin D. Therefore, having sunlight on your skin without sun protection for 10 to 15 minutes a day keeps your vitamin D levels topped up without causing dangerous levels of skin damage. Just make sure this period of sun exposure is outside of the hours of 11 a.m. to 3 p.m., which is when the sun is at its strongest.
Q. Can I skip moisturizer and just use sunscreen on my face?
A. While you can do without moisturizer and put sunscreen on a bare face, it's better for your skin to wear moisturizer, especially if you're prone to dryness. You should always put your moisturizer on first and let it absorb before applying a layer of sunscreen.
Best sunscreens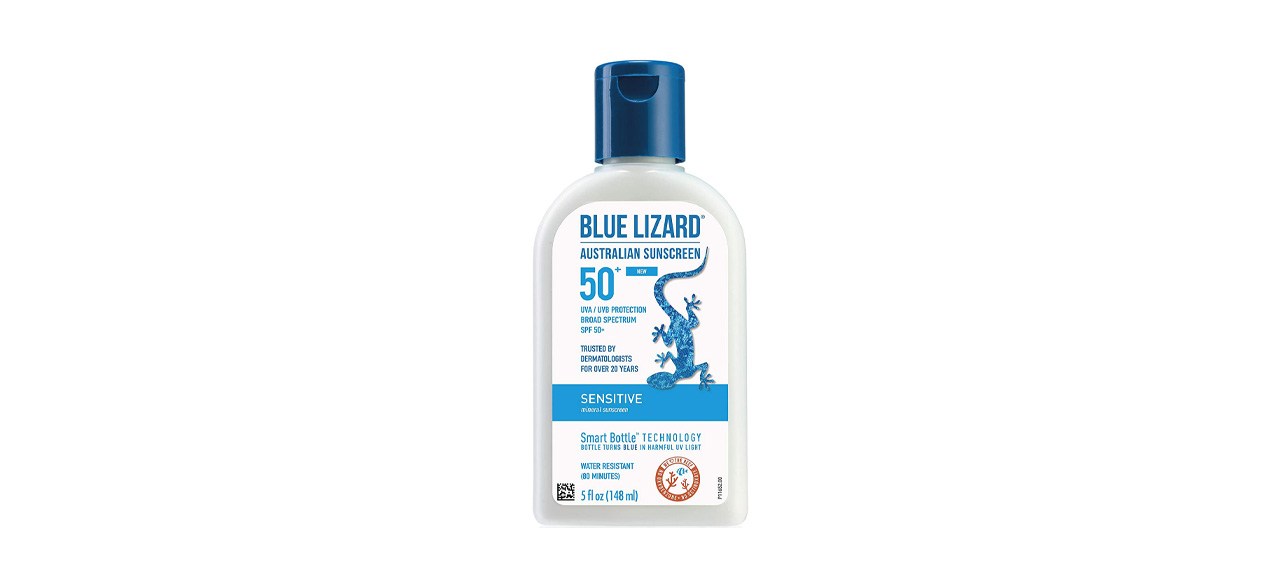 Blue Lizard Sensitive Mineral Sunscreen
This SPF 50+ mineral sunscreen is broad spectrum, so it protects against both UVA and UVB rays. It absorbs into the skin well if you take the time to massage it in.
Sold by Amazon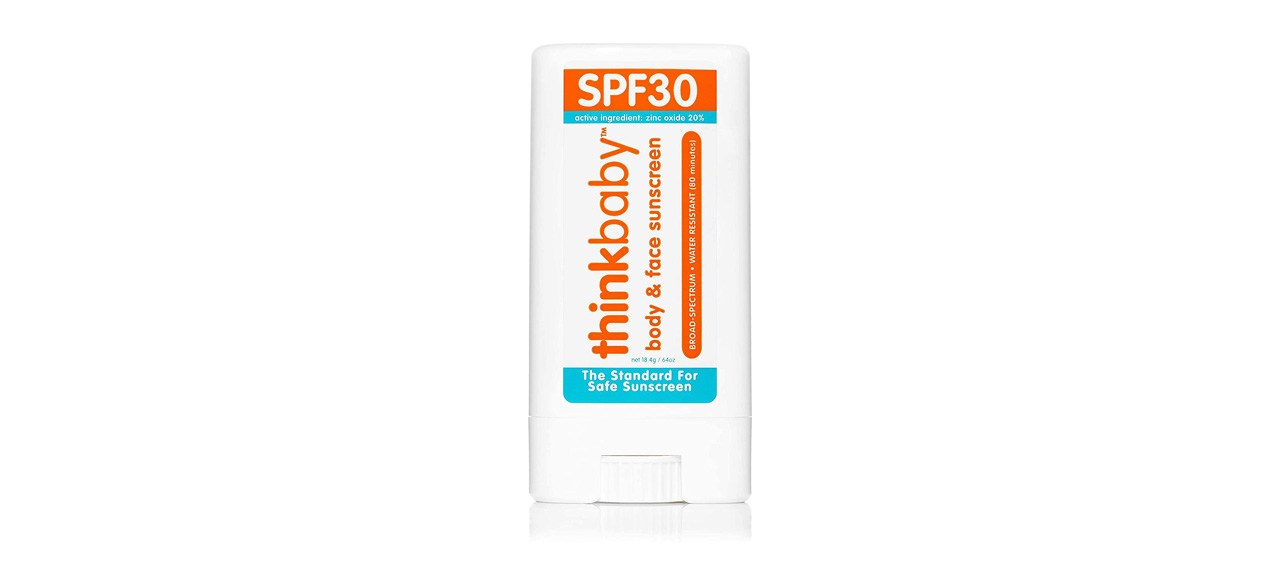 Thinkbaby SPF 30 Sunscreen Stick
Offering SPF 30 protection, this stick sunscreen is perfect for the face and body. While it's marketed for babies, it's also a good choice for older children and adults.
Sold by Amazon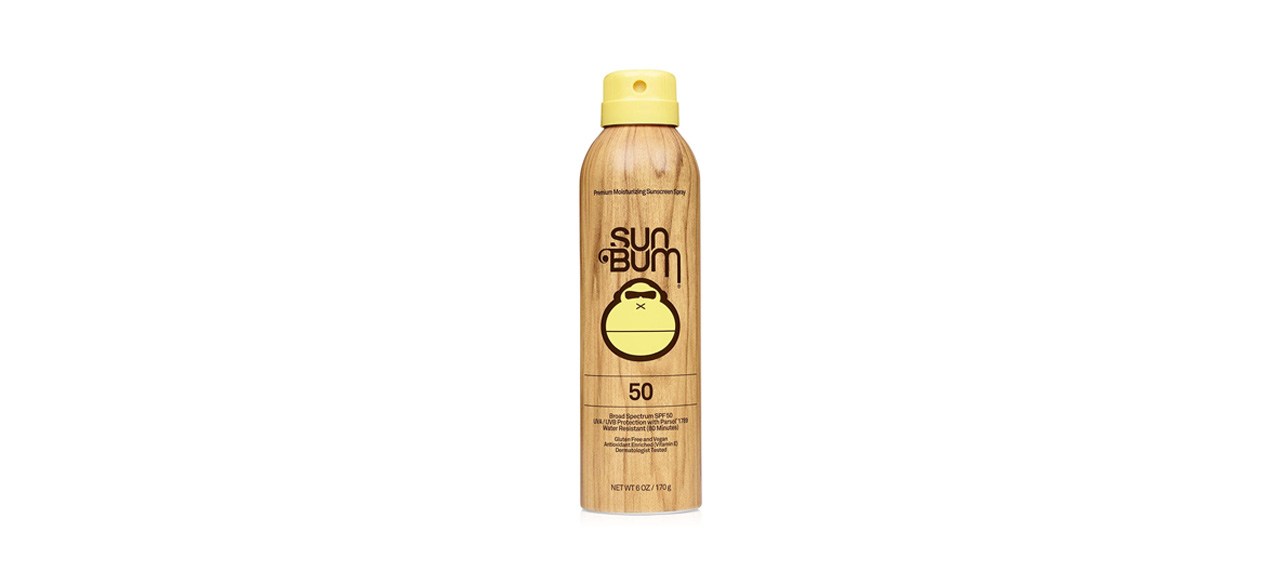 Sun Bum Original SPF 50 Sunscreen Spray
Thanks to the spray bottle, it's easy to get even coverage from this sunscreen. It has a chemical formula, so it absorbs well and doesn't leave a white film, but it's made from reef-friendly ingredients.
Sold by Amazon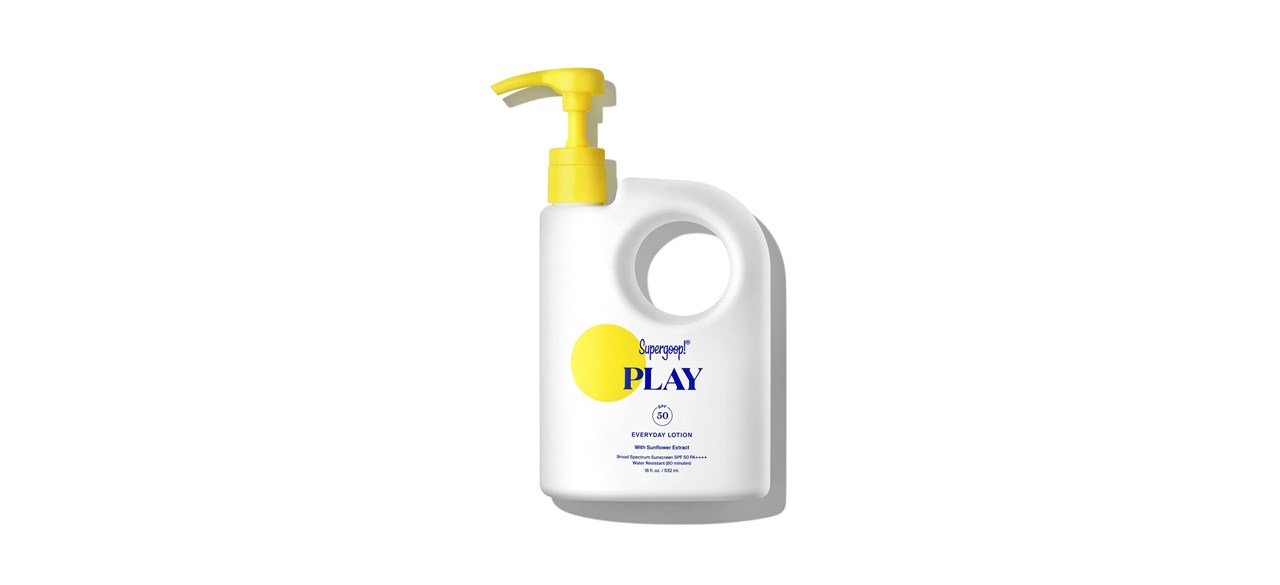 Supergoop Play Everyday Lotion
The reef-friendly broad spectrum formula protects from both UVA and UVB rays. It comes in a range of sizes, including a large 18-ounce pump bottle that's a good value for families and large households.
Sold by Amazon
Want to shop the best products at the best prices? Check out Daily Deals from BestReviews.
Sign up here to receive the BestReviews weekly newsletter for useful advice on new products and noteworthy deals.
Lauren Corona writes for BestReviews. BestReviews has helped millions of consumers simplify their purchasing decisions, saving them time and money.
BestReviews spends thousands of hours researching, analyzing and testing products to recommend the best picks for most consumers.
Copyright 2023 BestReviews, a Nexstar company. All rights reserved.