Wireless, battery-powered speakers have come a long way in the last several years. While they were once somewhat of a novelty and delivered consistently tinny audio, many today sound surprisingly good, with an impressive low-end response and relatively high maximum volume. Some even take a page from the classic boomboxes of days past and can play music loud enough to fuel a decent-size party.
Like all electronics, portable speakers are prone to damage if they're not properly secured or protected from the elements. Now that Bluetooth music streaming is mainstream, manufacturers offer a considerable selection of rugged, waterproof (or at least water-resistant) Bluetooth speakers that are great for use outdoors.
Shop this article: Anker Soundcore Motion Boom, JBL Charge 5 and EcoGear EcoBoulder Max
How to pick a Bluetooth speaker for camping
Size and portability
Selecting the right speaker for a trip to the park or the backwoods calls for different considerations than picking one for your home or backyard. The most basic is the speaker's physical configuration. If you have to hike a long distance to get to your campsite, a lightweight speaker is the most convenient. When you'll be camping right next to your car, though, you can afford to pack something much bulkier and heavier.
Maximum volume
Of course, the biggest tradeoff when deciding on a compact speaker is that bigger usually means louder. If it's just you and one or two friends, you might be fine with something relatively quiet. For driving rambunctious, late-night parties with large groups and big fires, though, you'll need something with high wattage for everybody to enjoy it.
Rugged construction
While few speakers have mechanical parts, to begin with, it's important to get something with an intentionally rugged design if you'll be using it on a camping trip. Portable Bluetooth speakers marketed as rugged, waterproof or outdoor speakers tend to fit the description well and hold up top a decent amount of abuse. At the other end of the spectrum, high-end Bluetooth speakers from premium manufacturers can sound particularly great but can rarely stand up to the drops and bumps that come with camping in the great outdoors.
Water-resistance and waterproofing
A high level of water resistance means a speaker can at least handle some rain. The most robust models can withstand complete submersion, and some can even float, which is perfect for a lazy summer canoe trip. Water resistance is also a decent indicator that a speaker is rugged in general, although it's not a guarantee.
Look for speakers with IPX6 ratings or better if you'll spend most of your outdoor time on land. If you plan on enjoying creeks, rivers, lakes or other bodies of water, it's worth looking for a speaker that offers full IPX8 protection.
Best Bluetooth speakers for camping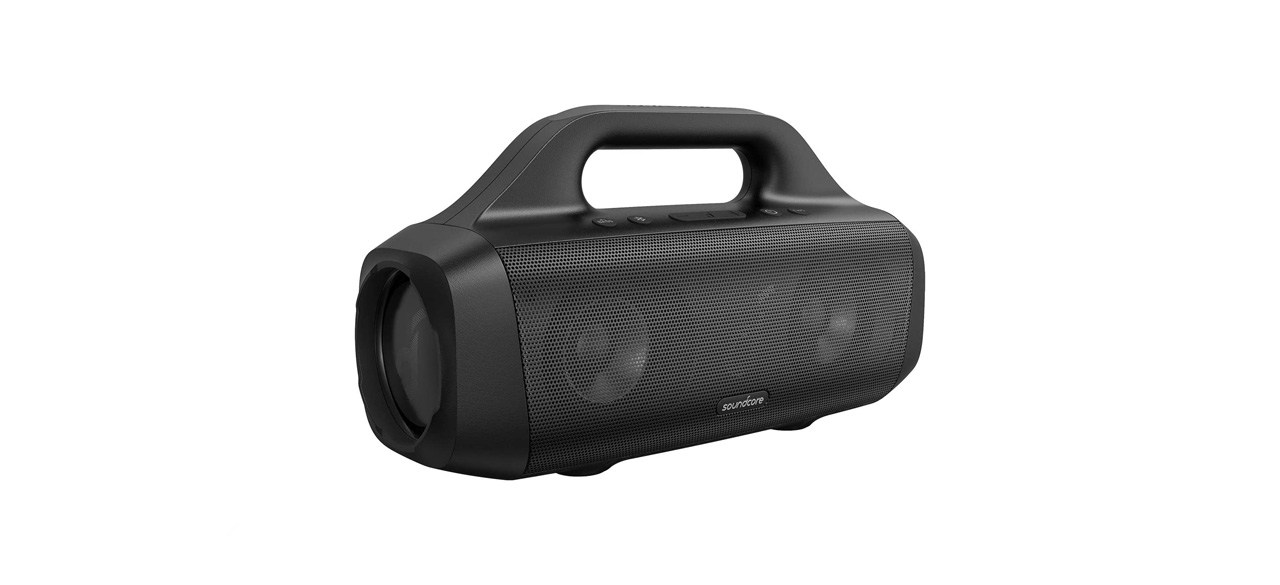 Anker is known for its reasonably priced yet high-performing electronics, and the Motion Boom fits that bill perfectly. Since it's so affordable for the size and output, it's one of the best candidates for purchasing two and linking them wirelessly for powerful stereo sound.
Sold by Amazon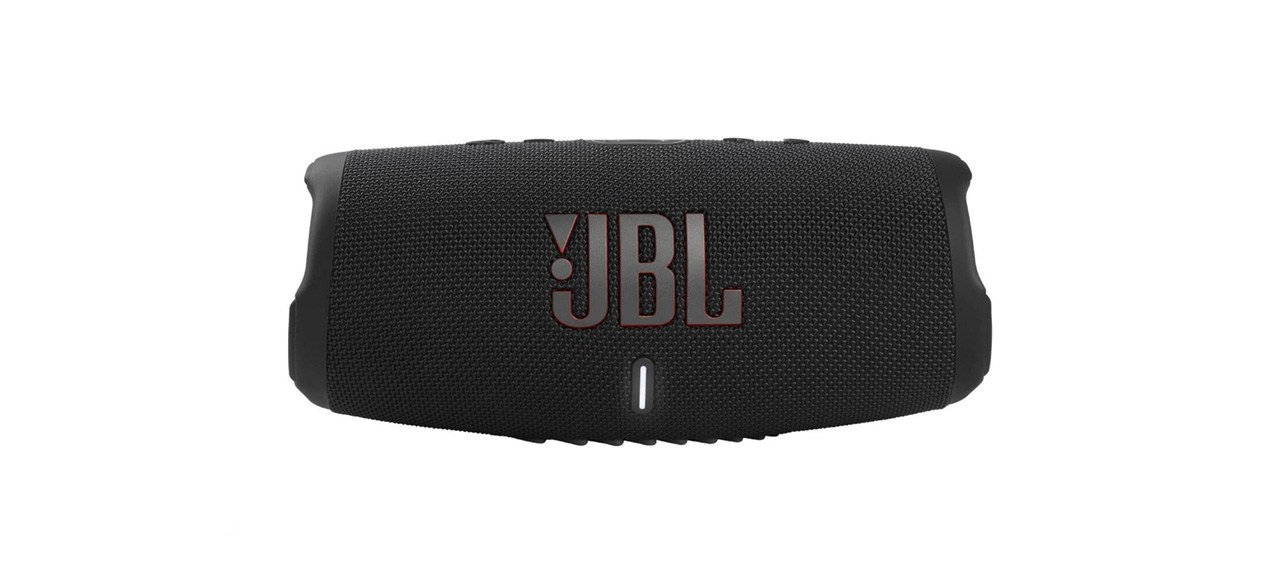 This is the beefiest, most refined version of the classic pill-shaped Bluetooth speaker that JBL made famous. Despite its moderate size, it offers impressive bass performance, but its great quality comes at a high cost.
Sold by Amazon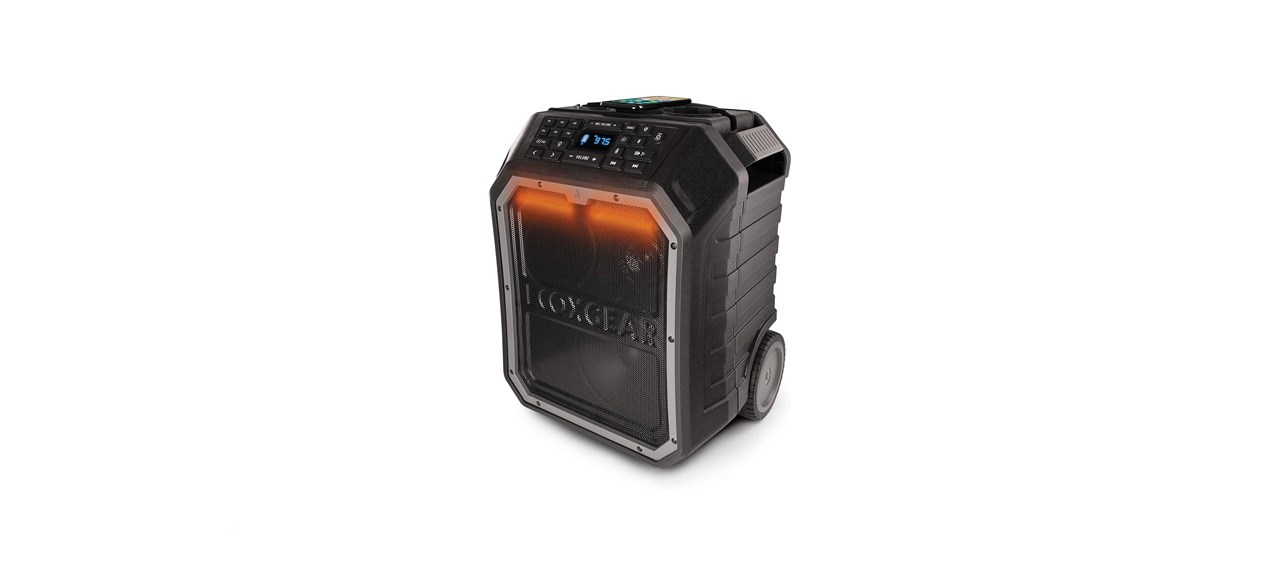 This high-powered party speaker sounds great at any volume, although it's definitely intended for cranking up and driving a lively party. Although it's quite large and not exactly lightweight, it's completely waterproof and it floats, making it ideal for canoeing and tubing on hot summer days.
Sold by Amazon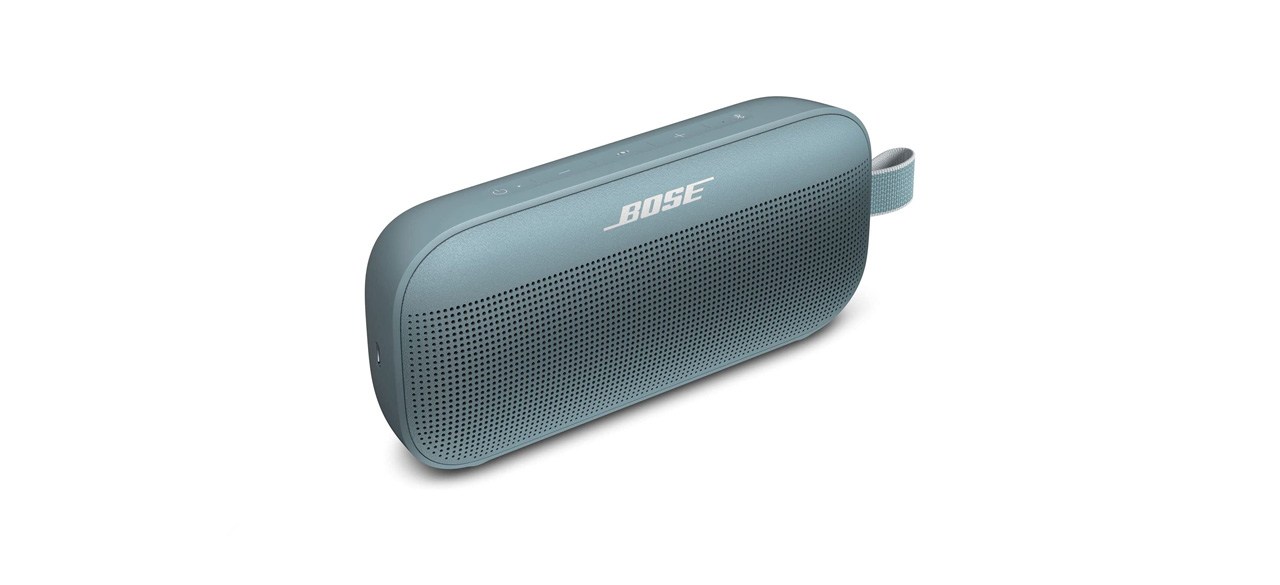 If you're a stickler for sound quality and don't need something super loud, this portable option from consumer audio giant Bose is a good investment. It's remarkably compact, sports dependable wireless connectivity and even does a great job as a speakerphone.
Sold by Amazon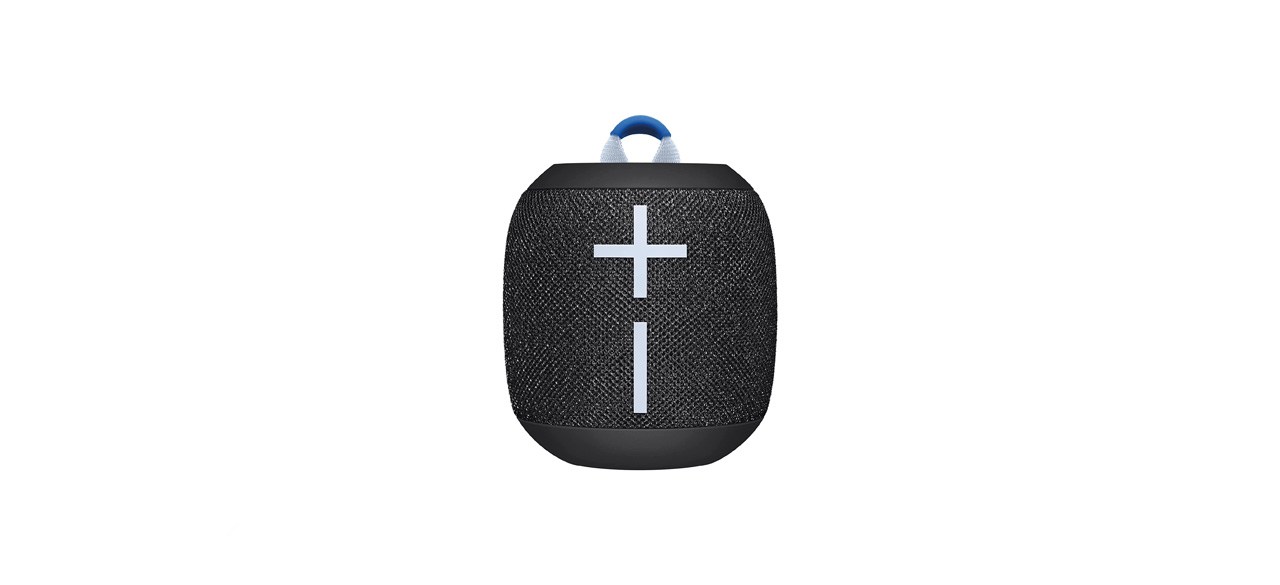 They don't get much more rugged than this one, which comes from a company known for making speakers that can take a beating. In part due to its round, somewhat stubby shape and useful ability to float, it's perfect for tossing into a pool or lake to enjoy tunes while in the water.
Sold by Amazon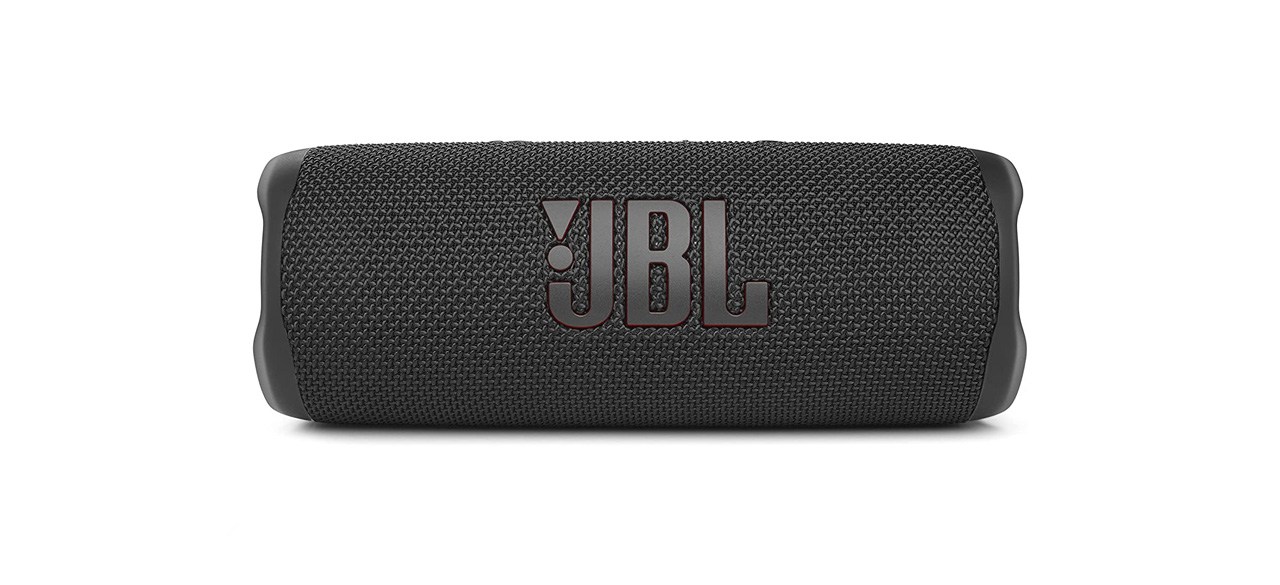 While it's only an incremental upgrade to the Flip 5, it does deliver a longer battery life, more detailed sound and a higher max volume than most others its size.
Sold by Amazon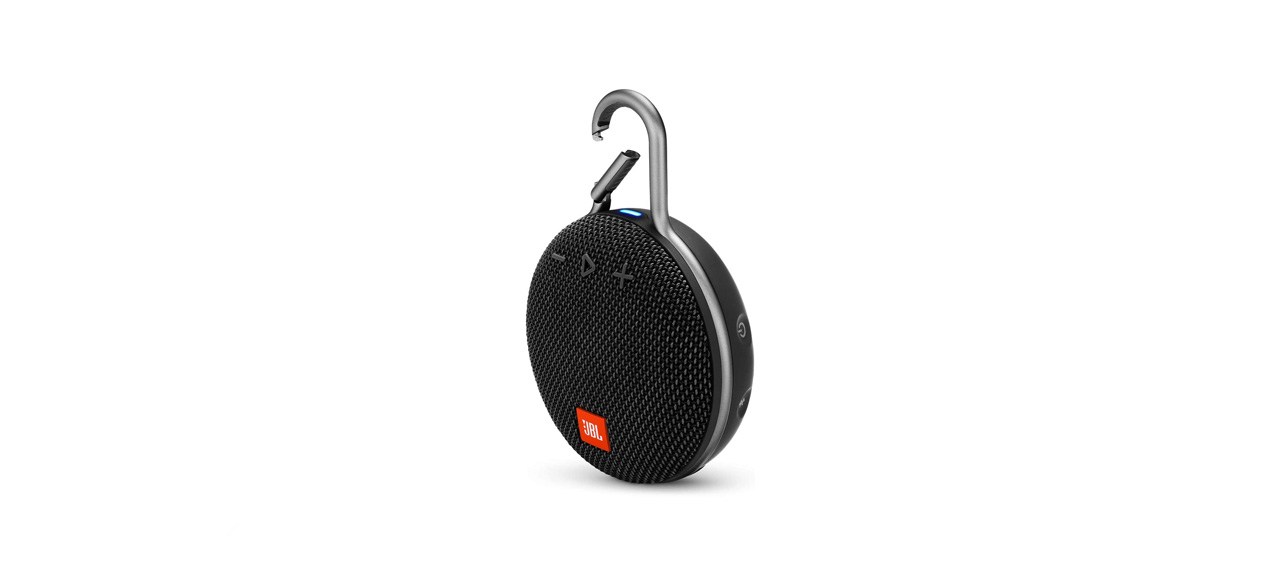 Minimalist backpackers who simply can't go without music should consider this because it's one of the smallest options of all and punches well above its weight class in terms of sound quality and loudness.
Sold by Amazon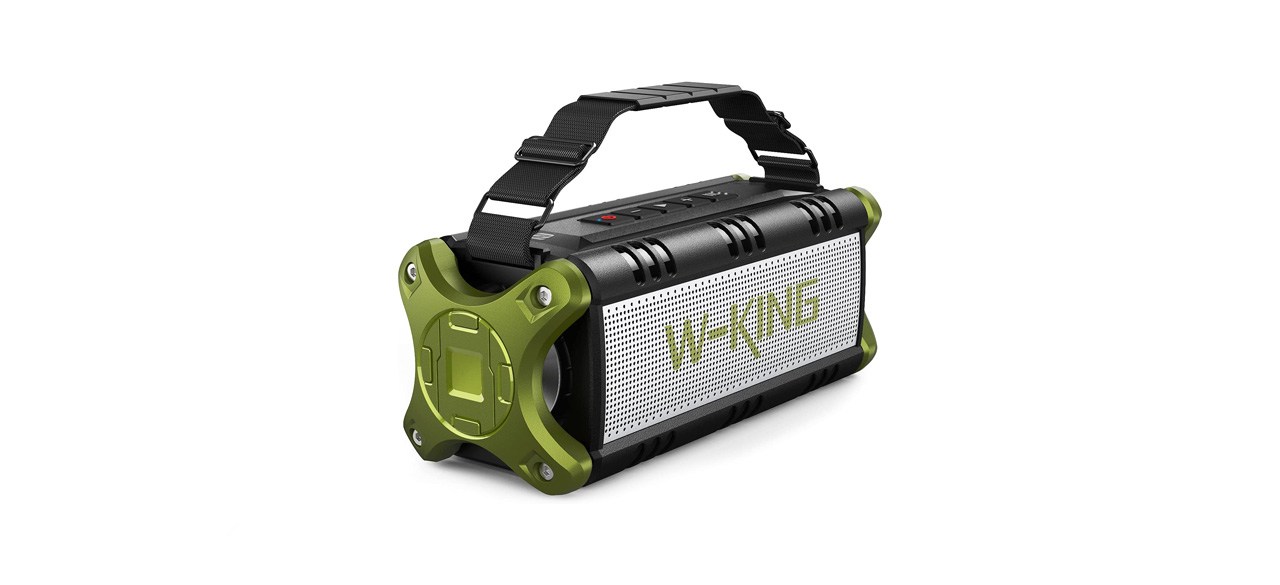 If you're on a moderate budget but still want to turn up your favorite tunes when car camping, you can't do much better than this one. It sports convenient, one-touch NFC pairing in addition to a line-in jack and a microSD card slot for playing music without using Bluetooth and another device.
Sold by Amazon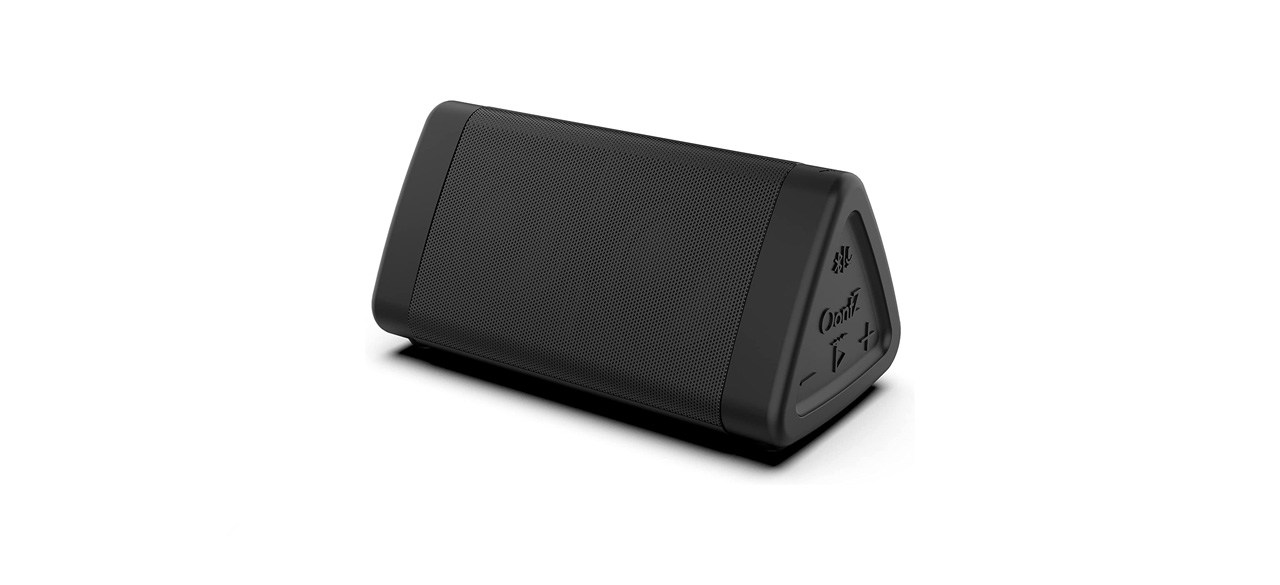 Much like its two predecessors, the Angle 3 is a no-nonsense, water-resistant, highly reliable speaker that costs very little and sounds just fine.
Sold by Amazon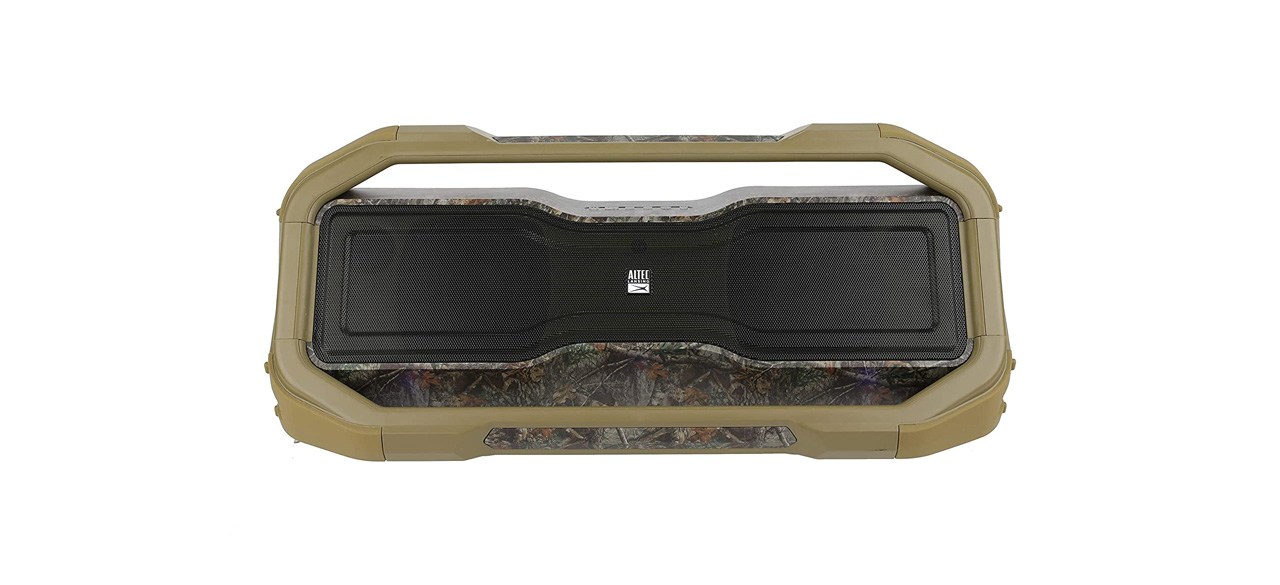 Complete with an optional RealTree camouflage color scheme, this one truly embodies the great outdoors. It sounds great and gets pretty loud, too.
Sold by Amazon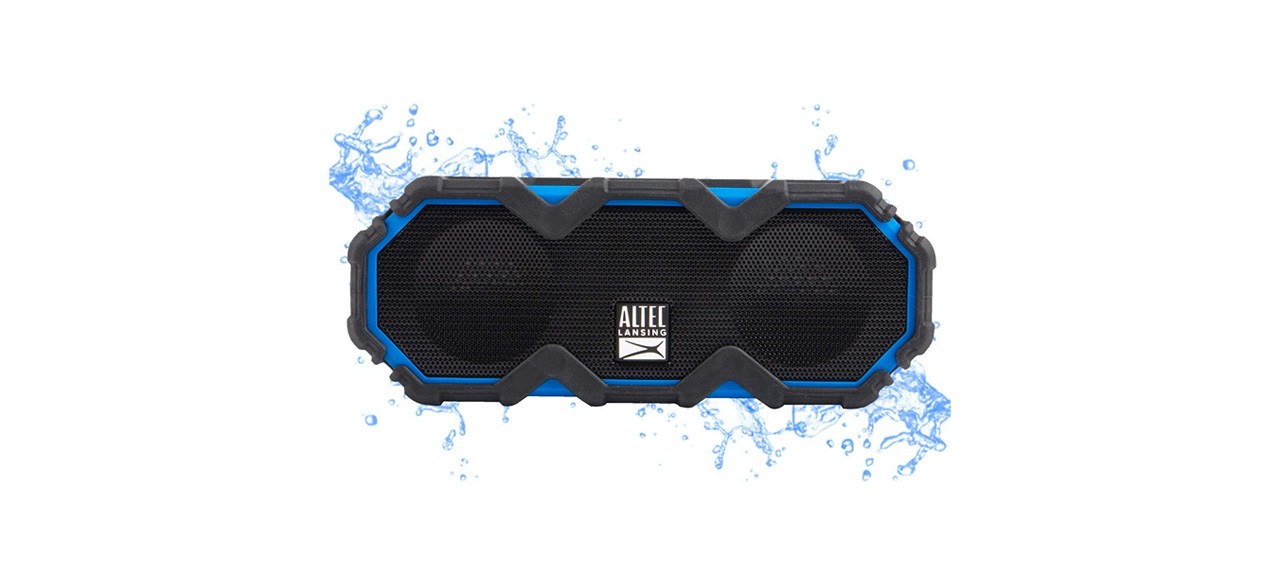 Altec Lansing Mini LifeJacket Jolt
It boasts an IP67 protection rating, which means that, unlike others, it's actually been tested and approved as resistant to dust ingress, which is a big deal in some climates. Its 100-foot wireless range, 14-hour battery life and ability to float only add to the convenience.
Sold by Amazon
Outdoor Bluetooth speakers FAQ
Q. What Bluetooth codec is best for an outdoor speaker?
A. You probably don't have to worry about Bluetooth codecs when picking a speaker for your camping trip. While some premium headphones can effectively use codecs as advanced as Qualcomm aptX HD, you almost certainly won't be able to tell the difference at your campsite.
For that matter, it's actually not likely that most people can tell the difference between Bluetooth codecs past a certain point even with quality headphones, in effect rendering many of them overkill.
Q. How do I keep my portable Bluetooth speaker charged?
A. If it's a short trip, you might be able to get by with just a USB-C power bank. Consider a portable solar charger for longer journeys to keep the power bank topped off. If you do opt for a solar charger, make sure the one you get has the necessary regulator and connector to charge your speaker and other electronics.
Want to shop the best products at the best prices? Check out Daily Deals from BestReviews.
Sign up here to receive the BestReviews weekly newsletter for useful advice on new products and noteworthy deals.
Chris Thomas writes for BestReviews. BestReviews has helped millions of consumers simplify their purchasing decisions, saving them time and money.
Copyright 2023 BestReviews, a Nexstar company. All rights reserved.