Which light therapy boxes for seasonal affective disorder are best?
Many people feel a little down in the fall and winter when the days get shorter and sunlight is harder to come by. But for some, the depression that sets in is more than simple "winter blues." If you find yourself in a funk every fall and winter, you may have seasonal affective disorder.
Fortunately, light therapy often helps treat SAD by providing artificial light similar to sunlight that can change chemicals in the brain linked to mood. If your doctor has recommended light therapy, here are the best light therapy boxes for treating SAD and helping you get back to feeling like yourself.
Seasonal affective disorder and light therapy 101
What is seasonal affective disorder?
According to the Mayo Clinic, SAD is a type of depression brought about by changes in the seasons. In most cases, the symptoms start in the fall and continue through to the end of winter. Some people can experience summer SAD, though, so their symptoms begin in the spring and continue through the summer.
SAD symptoms include a lack of energy, difficulty concentrating, loss of interest in hobbies you usually enjoy, overeating, weight gain and oversleeping. You may be at greater risk for SAD if you have a family history of the disorder, live far from the equator, have low vitamin D levels or have depression or bipolar disorder. While it's normal to occasionally feel down, you should see a doctor if you experience symptoms that last for days at a time or start affecting your daily activities.
How does light therapy work?
Light therapy is often one of the first treatments recommended for SAD. Just after waking in the morning, you sit in front of a light therapy lamp that produces bright light similar to natural light to help improve your mood and energy.
Light therapy typically only takes a few days to work. It usually doesn't have many side effects, either. In most cases, you should use the light box 20 to 30 minutes daily, positioning it approximately 15 to 25 inches from your face.
But before you invest in a light therapy box, it's a good idea to talk to your doctor to determine what features and options are most important for your treatment. Always read the manufacturer's directions for your light box for the best way to use it, too.
Best light therapy boxes
Best light therapy boxes under $40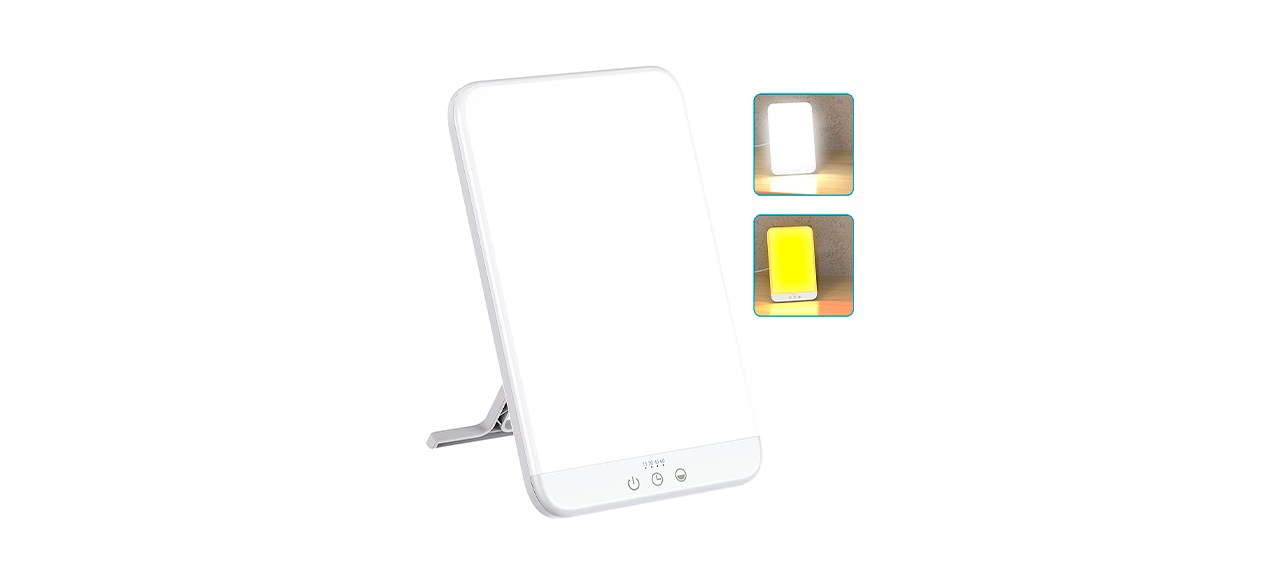 This simple, easy-to-use light therapy box offers three brightness levels and two lighting modes. It has a smooth dimming feature that lets you adjust from 25% to 100% brightness with the press of a button. It also has a timer that operates in 15-minute increments for up to an hour. Sold by Amazon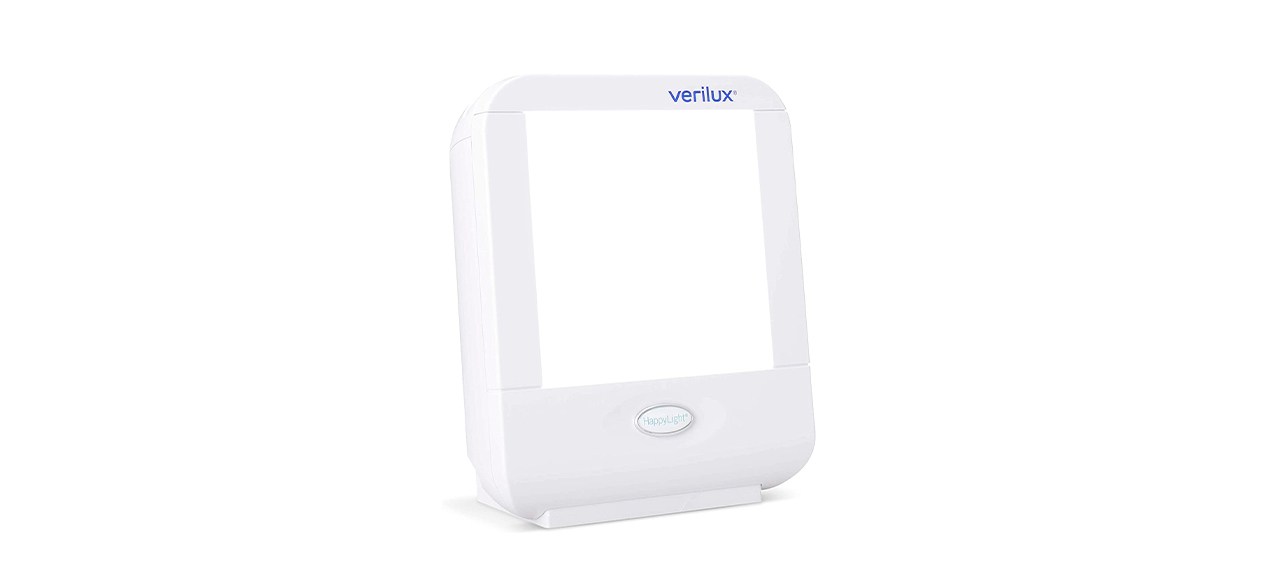 Verilux HappyLight VT10 Compact Light Therapy Lamp
If you want a light therapy box to take on the go, this compact model is for you. Despite its size, it's extremely bright and provides full-spectrum light. It also has a simple on/off button that makes operation a breeze. Sold by Amazon, Kohl's and Target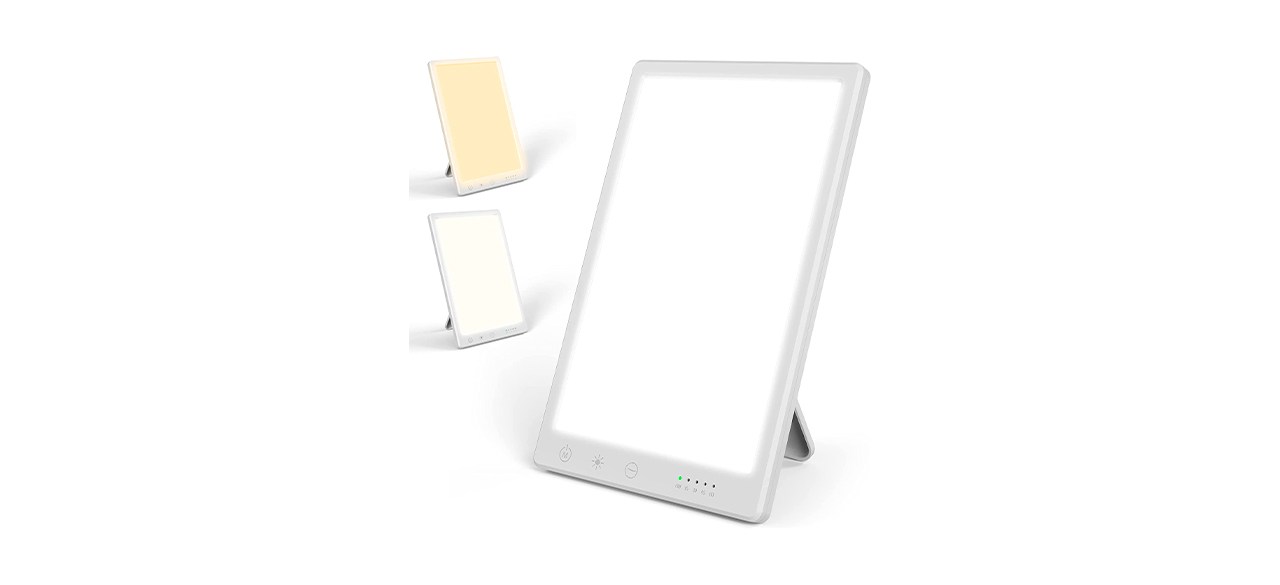 This safe, effective light therapy lamp delivers up to 15,000 lux light intensity to provide SAD relief as quickly as possible. It offers three light color temperatures and four adjustable brightness levels that let you customize the light to suit your needs. It also has a timer function and easy-to-use touch controls. Sold by Amazon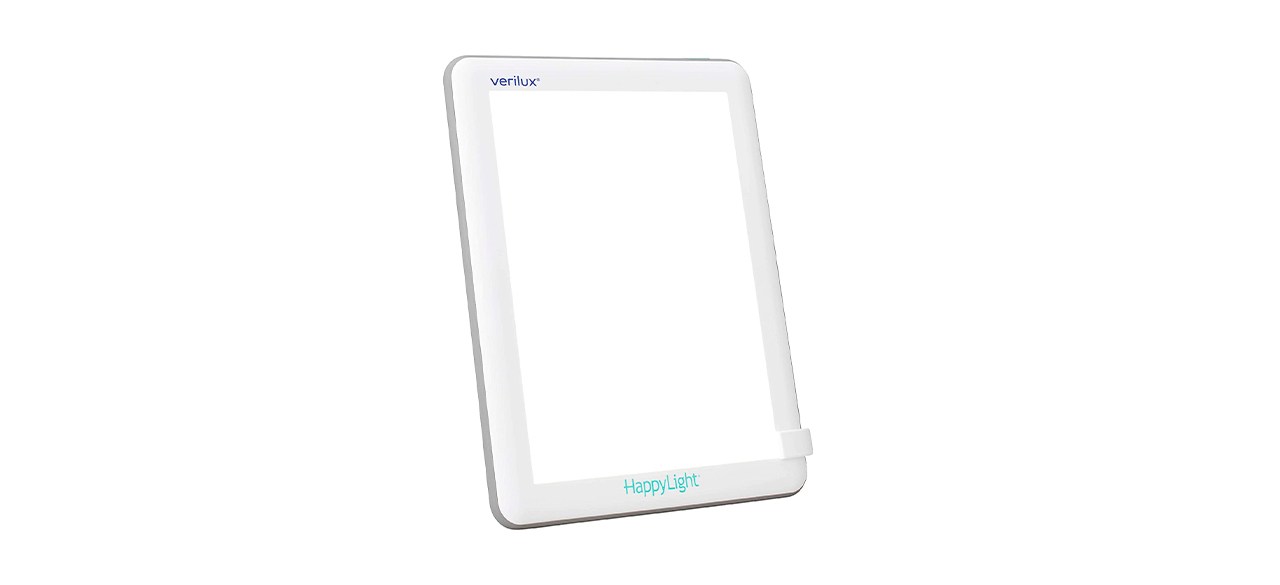 Verilux HappyLight VT22 Bright White Therapy Light
This UV-free, LED, full-spectrum light therapy box provides up to 10,000 lux light intensity to effectively treat SAD symptoms. It features 72 LED lights that are glare- and flicker-free and has an ultra-thin design that makes it highly portable. It comes with a detachable stand and allows for wall mounting, too. Sold by Amazon, Best Buy and Target
Best light therapy boxes for $40-$60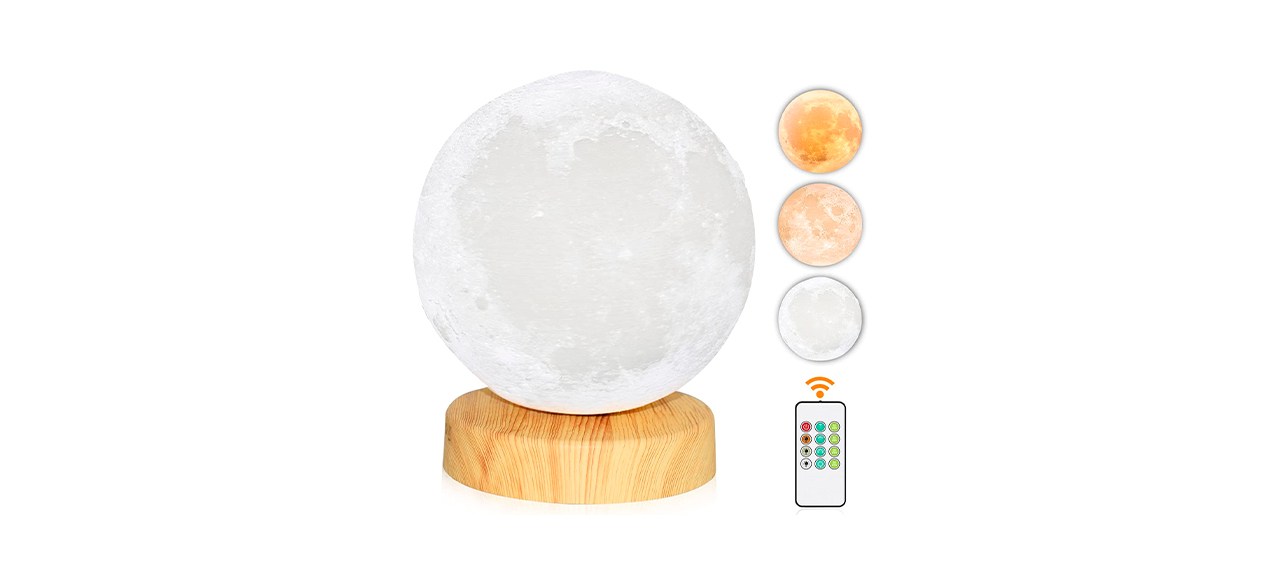 This unique light therapy lamp is shaped like a moon and features safe UV-free LED lights. It provides up to 10,000 lux light intensity, three color temperatures and four brightness levels, so you can adjust the light to suit your preferences. It also has a built-in timer that can be set in intervals between 10 and 90 minutes. Sold by Amazon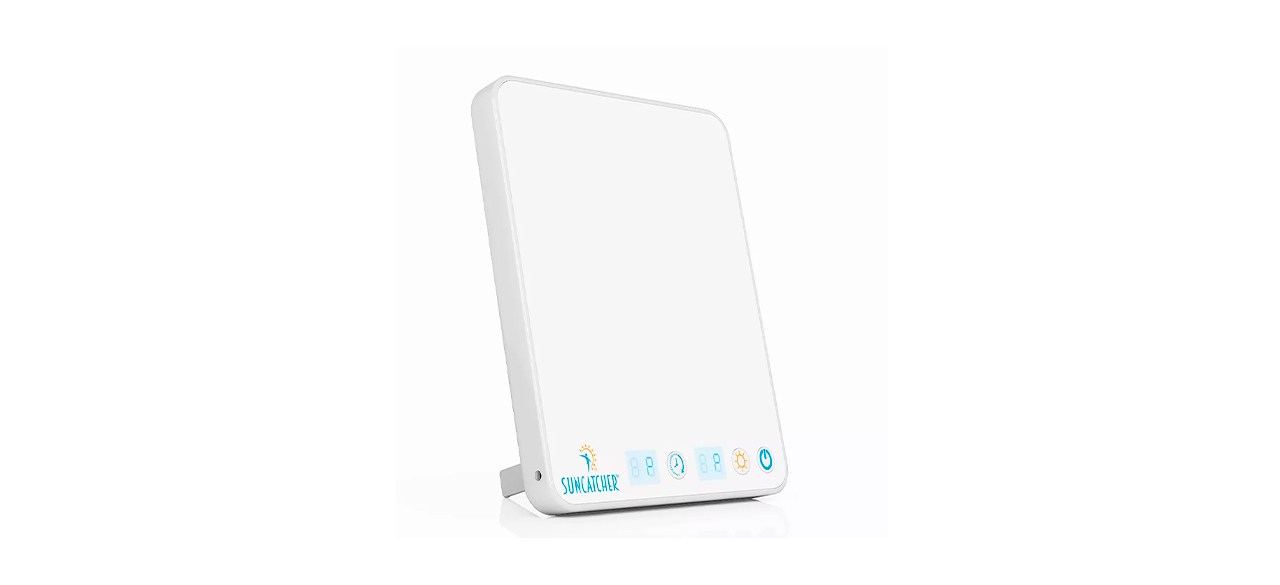 Suncatcher Light Therapy Lamp with Timer
This LED light therapy lamp has a premium lens that reduces glare and eye fatigue. Its 100 LED bulbs are UV-free and can last up to 50,000 hours. The light is wall mountable but also has a stand to sit on a table or another flat surface. It's also lightweight enough for traveling. Sold by Target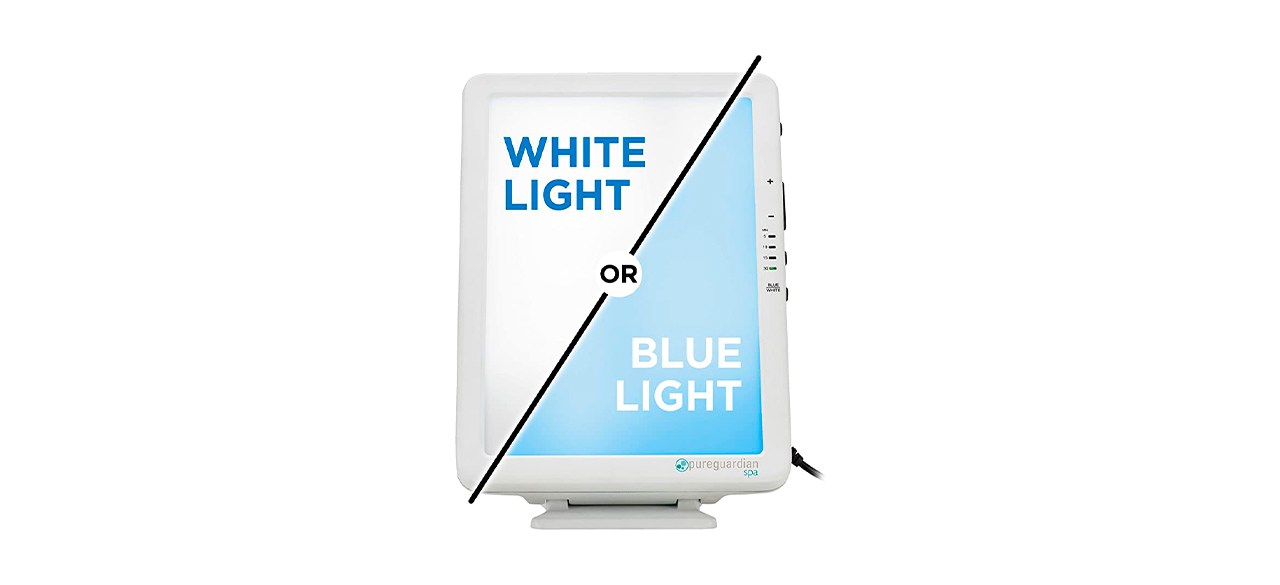 PureGuardian SPA Portable Tabletop Energy Light
Offering white and blue light, this tabletop light therapy box has a sleek, compact design that's portable enough to take on the go. It uses long-lasting LED lights, which are UV-free for safe treatment. You can tilt it easily, too, so you can direct the light exactly where you want it. Sold by Amazon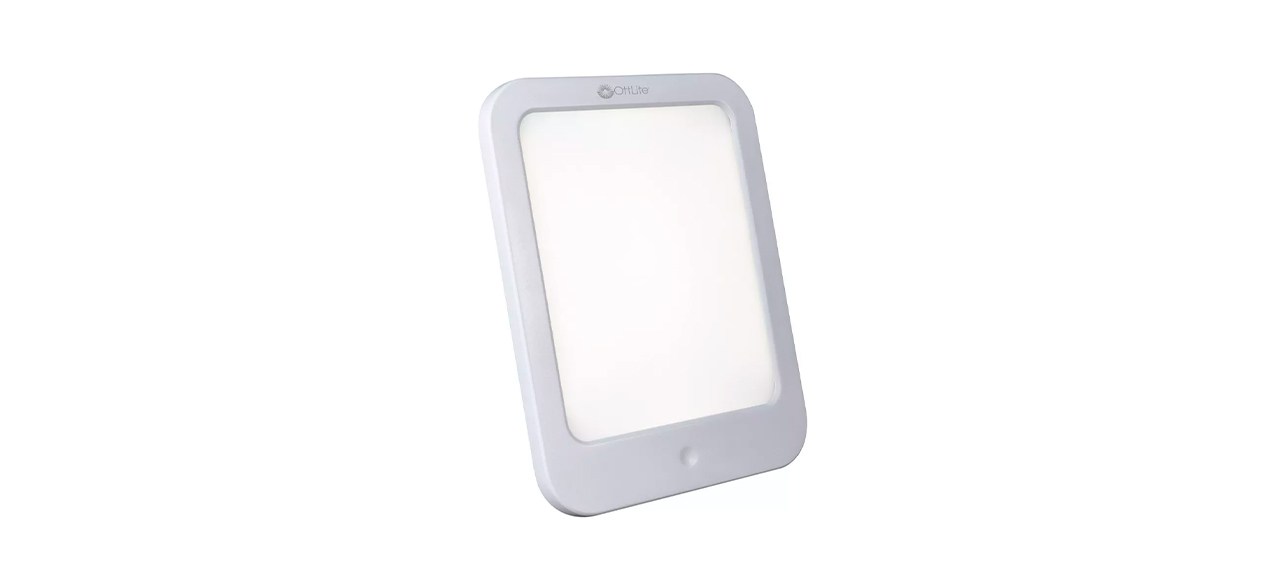 OttLite Sun Light Therapy Table Lamp
With a compact, space-saving design, this light therapy lamp can fit easily in most homes. It uses clear LED bulbs that provide up to 10,000 lux light intensity and allows for both vertical and horizontal use. It also has a frosted diffuser that reduces glare to reduce eye strain. Sold by Target, Best Buy and Home Depot
Best light therapy boxes for 60+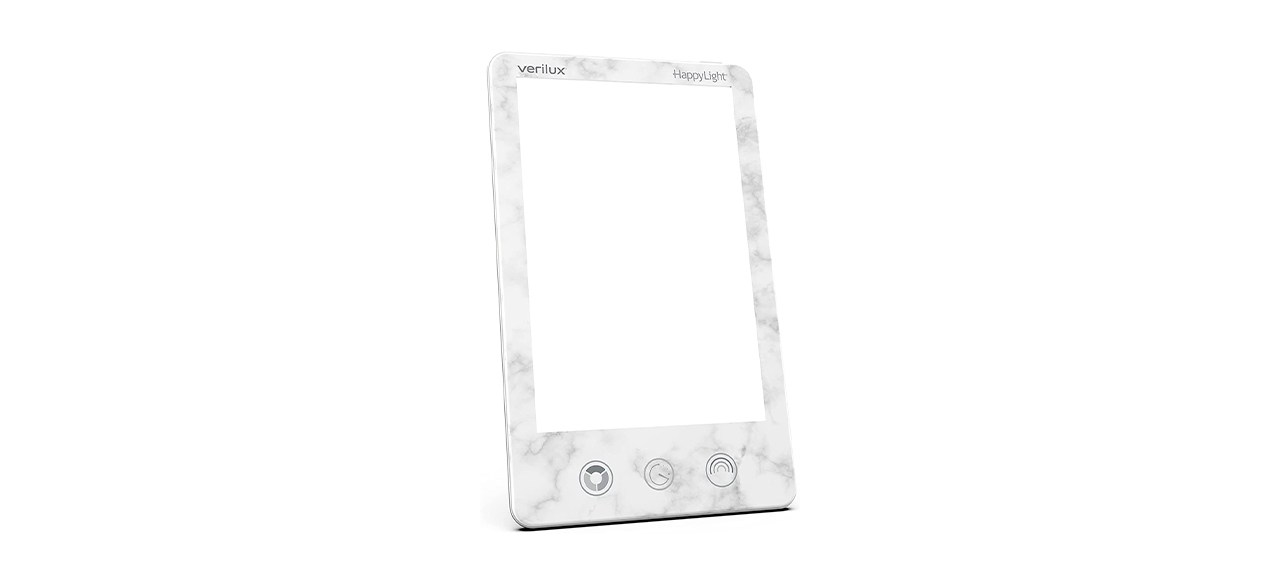 Verilux HappyLight Luxe Therapy Lamp
This UV-free, full-spectrum LED light therapy box has four brightness levels and three color temperatures, letting you fully customize your therapy sessions. It also has a countdown timer that's programmable for up to an hour in 5-minute increments. It has a detachable stand and is wall mountable, too. Sold by Amazon, Best Buy and Kohl's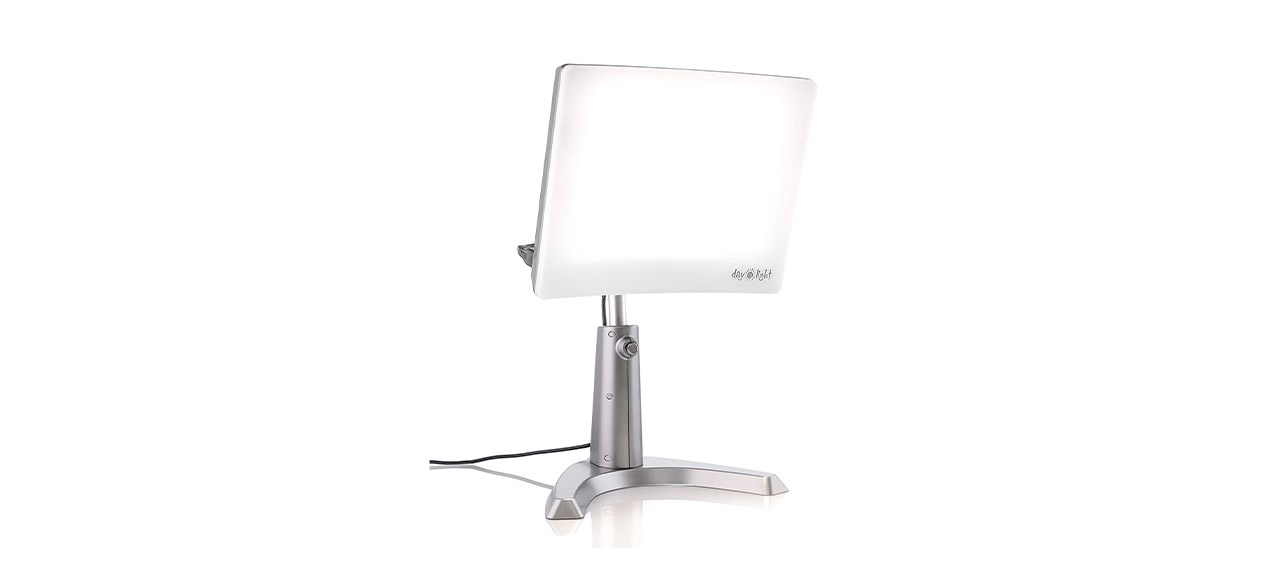 Carex Day-Light Classic Plus Bright Light Therapy Lamp
This clinical-strength light therapy box provides glare-free white light to help treat SAD without eye strain or fatigue. It offers two light settings based on research by global light therapy experts to ensure effective treatment. It also has a flexible angle stand that lets you choose the perfect position. Sold by Amazon and Kohl's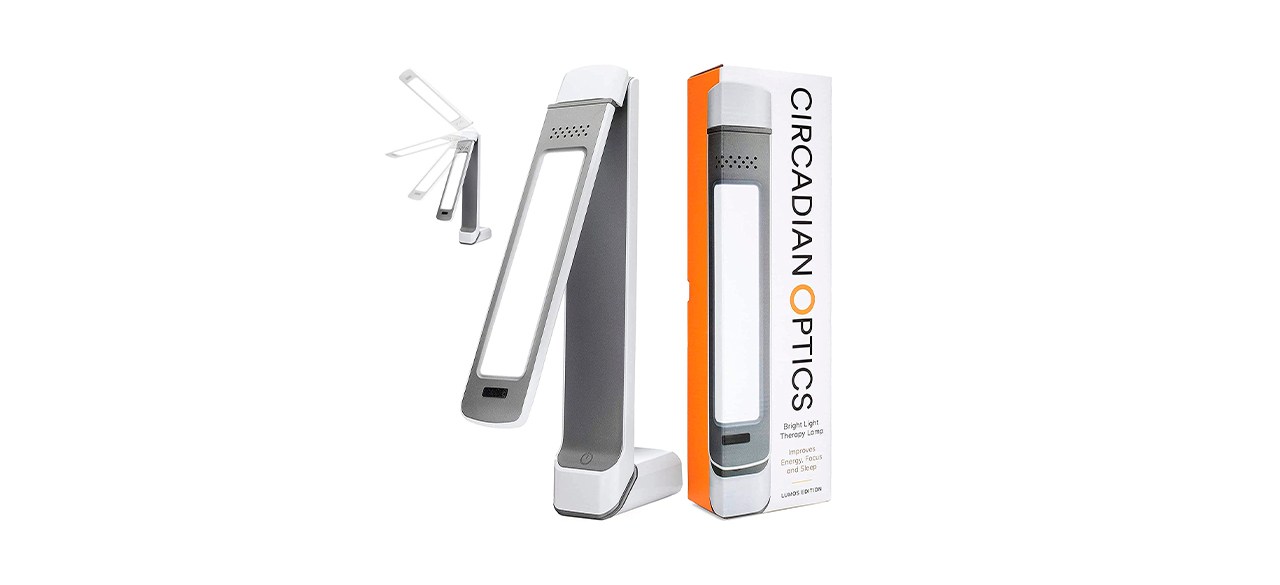 Circadian Optics Lumos 2.0 Light Therapy Lamp
One of the most compact models on the market, this light therapy lamp is ideal for small homes. It provides safe, UV-free, natural LED light and three brightness levels. The bulbs are extremely long-lasting, burning for up to 50,000 hours. The lamp has an adjustable hinge that lets you precisely direct the light, too. Sold by Amazon
Want to shop the best products at the best prices? Check out Daily Deals from BestReviews.
Sign up here to receive the BestReviews weekly newsletter for useful advice on new products and noteworthy deals.
Jennifer Blair writes for BestReviews. BestReviews has helped millions of consumers simplify their purchasing decisions, saving them time and money.
Copyright 2023 BestReviews, a Nexstar company. All rights reserved.