Which of these robot vacuum brands is best?
Both Dyson and iRobot, the maker of Roombas, are respected brands known for their research and engineering. But while iRobot focuses on making robotic cleaners, Dyson has a wider portfolio, including their popular upright and handheld vacuum cleaners and their air purifiers. So, which brand is better when it comes to robot vacuums?
iRobot's Roombas defined the robot vacuum market. There are Roombas that range from the basic and low-cost to the feature-packed and expensive. Dyson has only released two robot vacuum models, both with high prices, and one only available in the United Kingdom. A new model, the Dyson 360 Vis Nav, is coming soon to the United States.
If you're a Dyson fan, we recommend getting your hands on a Dyson 360 Heurist from a U.K. retailer or waiting for the 360 Vis Nav. Otherwise, we recommend the versatile Roomba Combo j7+, the powerful Roomba s9+ and the affordable and effective Roomba i4, which all received high marks from the BestReviews Testing Lab.
Key differences
iRobot got started in the 1990s, with the United States military as an early client. It introduced its robot vacuums to the consumer market in the early 2000s, essentially defining the category. While the Roomba name hasn't quite become genericized like "Xerox" and "Thermos," it's close. Roombas trend more expensive than the lowest tier of robot vacuums, but make up for it by being some of the easiest tech of any kind to repair yourself, with plenty of company support. Roombas also use two rollers, giving them better dirt pickup despite moderate suction.
iRobot has released dozens of Roombas since it began and sells models at a variety of price points, with retailer-exclusive models also available. Roombas are famous, or notorious, for their bump-and-go cleaning pattern. Inspired by insect intelligence, this cleaning pattern has been replaced in mid- to high-end Roombas by more orderly search patterns and active sensor reactions.
Founded in England and based in Singapore, Dyson is most famous for founder James Dyson's "cyclonic" vortex invention that gave rise to the now-ubiquitous bagless vacuum cleaner. Dyson's futuristic handheld and upright vacuums have established a stronghold on the high end of cleaning appliances. It's also known for its air purifiers, bladeless fans and even its hair dryers.
Dyson started researching robot vacuums in the mid-2000s as iRobot's Roombas began to take off, but only released its first model, the Dyson 360 Eye, in 2016. While favorably reviewed at the time, the Dyson Eye's quirks and price made it a tough sell. Dyson followed up with the 360 Heurist in 2020, but only in the U.K. market. A new model, the Dyson 360 Vis Nav, is slated for a U.S. arrival in the near future.
iRobot vs. Dyson: What they do well
Roombas are known in particular for their durability and ease of repair, while Dyson products have a reputation for innovation and envelope-pushing performance.
iRobot Roomba benefits
Dependability: Roombas are known to last many years. During testing, we found they're easy to take apart, clean and repair, and iRobot makes parts available even for discontinued models.
Dual rollers: Roombas use two rollers in each model instead of one (or none) in competitors. While putting them through their paces, we noticed this made them better at physically picking up and lifting dirt even with lower suction.
Variety: iRobot has consistently added to and upgraded its list of Roomba families, making models at various price points with varied capabilities, but all consistent with the same software and basic functions.
Dyson benefits
Cyclonic vortex suction: This is Dyson's signature cleaning technology that creates impressive amounts of suction in a limited space.
Visual simultaneous localization and mapping (vSLAM): The Dyson 360 Eye debuted with a 360-degree camera for navigation. vSLAM has since been adopted by Roomba models and several other competitors.
Unique design: You can always tell a Dyson product apart from the rest. Dyson designs are eye-catching and unmistakable.
What they could improve
No brand is perfect, and there are commonly cited drawbacks to both Roombas and Dyson 360 robots.
iRobot Roomba drawbacks
Middling suction: Roombas haven't been known for their suction force, and iRobot doesn't make standard measurements (in pascals) easy to find. That said, this didn't negatively impact their ability to clean well when we tested them.
Bump-and-go navigation: The earliest Roombas introduced "bump-and-go" navigation, which isn't especially efficient. The Roomba 694 uses this, and we observed it as it missed some areas of floor and repeated other areas over and over.
Brand-name pricing: Roombas are seldom the lowest-priced options in their class, and there are no Roombas with a suggested retail price under $200 outside of discounts.
Dyson drawbacks
High price: Dyson robot vacuums are both in the upper range of prices for the market, regardless of features.
Limited maneuverability: To fit their cyclonic action, Dyson chose to make their robot vacuums over 4 inches tall. This makes it hard for them to clean under some pieces of furniture.
Low availability: Dyson sells only one model at a time. The current model is only available in the U.K. An upcoming model promises to be more widely distributed.
Top Roomba models
The top Roomba models we tested, the Roomba Combo j7+ and the Roomba s9+ offer a lot of performance and features for customers, with impressive navigation and suction power.
Roomba Combo J7+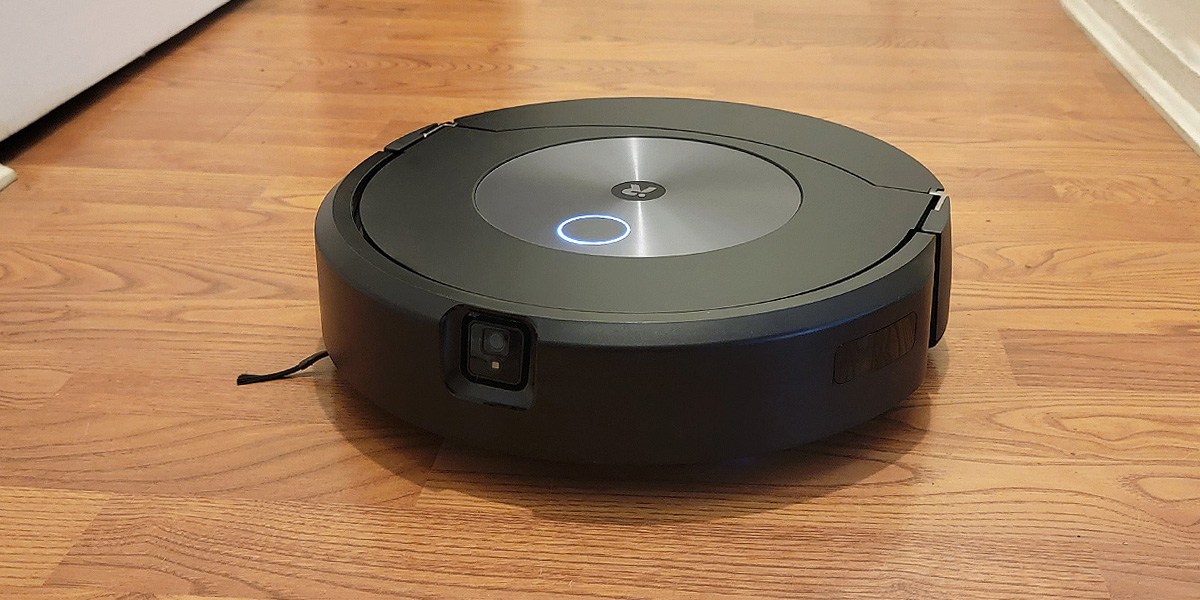 Testing team uses Roomba Combo J7+ on hard flooring to determine cleaning capabilities.
Product specifications
Battery life: 128 minutes | Dimensions: 13.3″ L x 13.3" W x 3.4" H | Dustbin capacity: 0.4 L | Weight: 7.35 lb | Mapping: Yes | Self-emptying: Yes | Voice commands: Alexa, Google Assistant, Siri Shortcuts | Scheduling: Yes
Released in 2022, the Roomba Combo j7+ can both vacuum and mop, making it an all-in-one cleaning robot. The mopping function was our favorite aspect of the Combo j7+ in testing, and we wished it had a mop-only mode in addition to a vacuum-only mode. It did well on carpet, with only a few stray particles being left behind in our salt and cereal tests, but did even better on hardwood as well as with pet hair.
It transitioned between surfaces with very little issue, impressive when you take its retractable mopping arm into account, which moves the mopping pad from the bottom of the Roomba to the top when it senses carpeting. Its vSLAM navigation with active object avoidance wowed us as it changed direction when an obstacle was placed in its way. We also liked its long battery life: Our test model ran for two hours and eight minutes, longer than any other model we tested.
Roomba s9+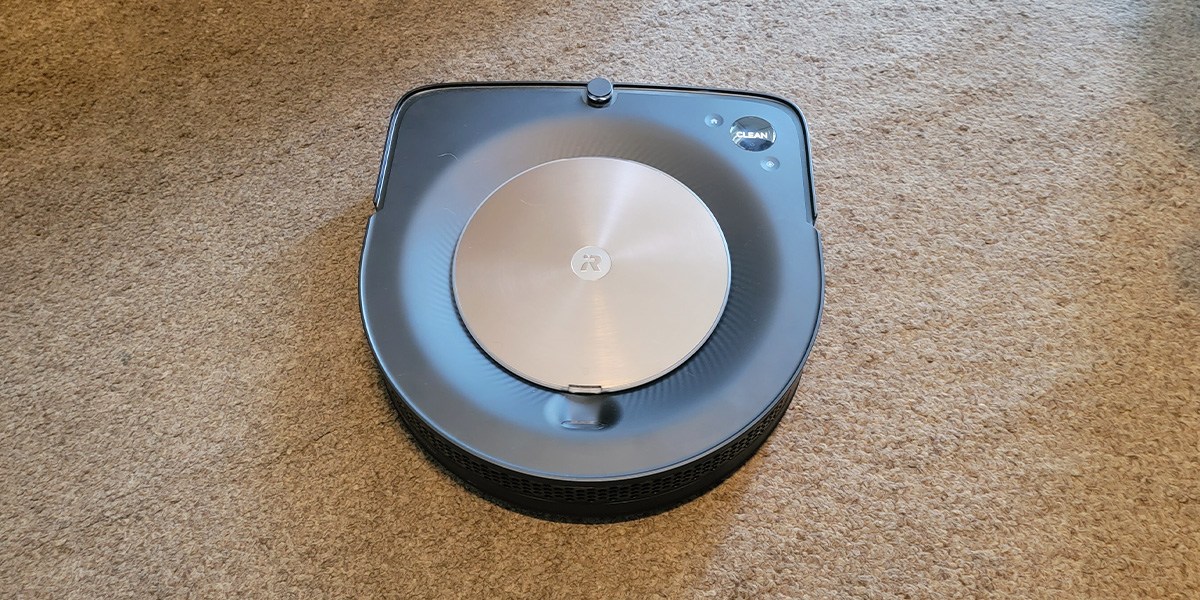 Testing team evaluates Roomba s9+'s suction power on carpet.
Product specifications
Battery life: 107 minutes | Dimensions: 12.25" L x 12.25" W x 3.5" H | Dustbin capacity: 0.5 L | Weight: 8.15 lb | Mapping: Yes | Self-emptying: Yes | Object avoidance: Yes | Scheduling: Yes
Introduced in 2019, the Roomba s9+ has the most powerful suction of the Roomba family, 40 times more powerful than its entry-level 600-series Roombas. Independent reviewers put it at around 2,200 to 2,500 Pa (pascals). While its suction was a definite plus for us, especially on carpet, we really loved its D-shape, which allowed it to clean corners and edges better than any other Roomba we tested.
The s9+ has a camera on top for vSLAM navigation, but its location means it doesn't have the same obstacle-dodging reflexes of the Roomba j7 family and its variants. Still, we loved its mapping capability and how we could send it to clean specific zones within rooms when we needed to. Its dual rubber rollers gobbled up copious amounts of dog hair without getting any tangled around them, to our surprise.
Entry-level Roomba models
In many cases, entry-level and midrange Roombas are more than enough to suit most people's cleaning needs.
Roomba i4 EVO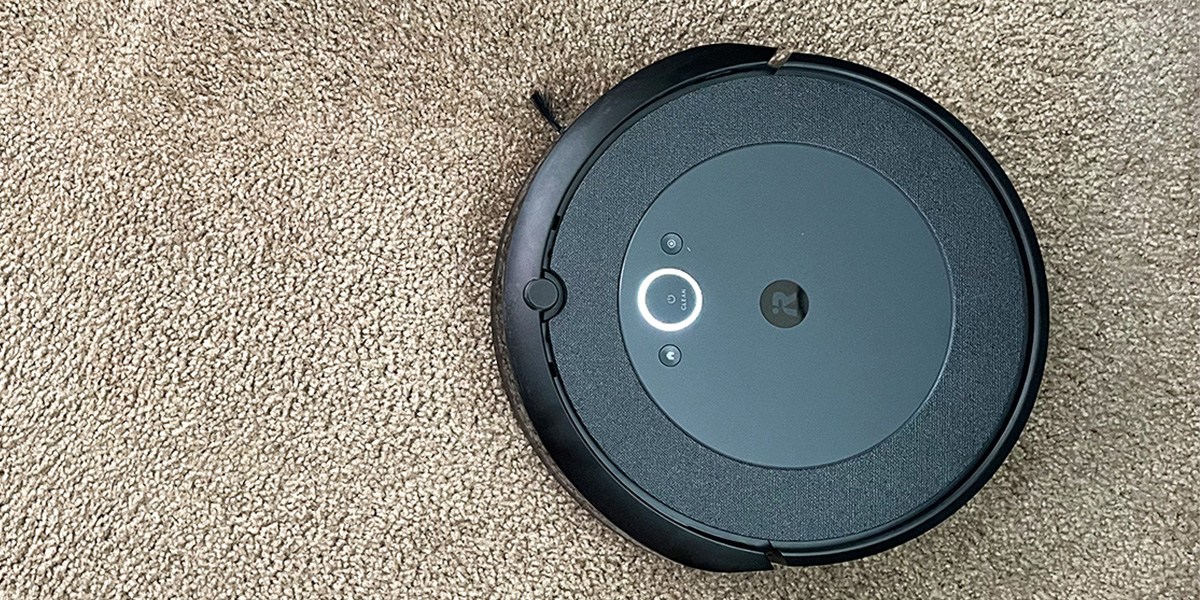 Testing team utilizes to clean carpeted area.
Product specifications
Battery life: 92 minutes | Dimensions: 13.34" L x 13.26" W x 3.36" H | Dustbin capacity: 0.3 L | Weight: 7.44 lb | Mapping: Yes | Self-emptying: No | Object avoidance: No | Scheduling: Yes
The Roomba i4 EVO was one of our favorite Roomba models. We loved its all-around results in every test category, providing pleasing if not superlative results on carpet and hard flooring with common particulates and pet hair.
Originally released as the i4 in 2021, it added the EVO to its name the following year when it was given smart mapping. Compared to bump-and-go models, we particularly liked its row-by-row cleaning pattern, which covered a floor area more comprehensively per job. We also liked how its dual rubber rollers could manage on multiple surfaces, from vinyl plank flooring to high-pile rugs. We appreciated the ability, shared with other Roomba models, to control it remotely using a smartphone app, although we wished some of its more advanced capabilities were easier to find.
Roomba 694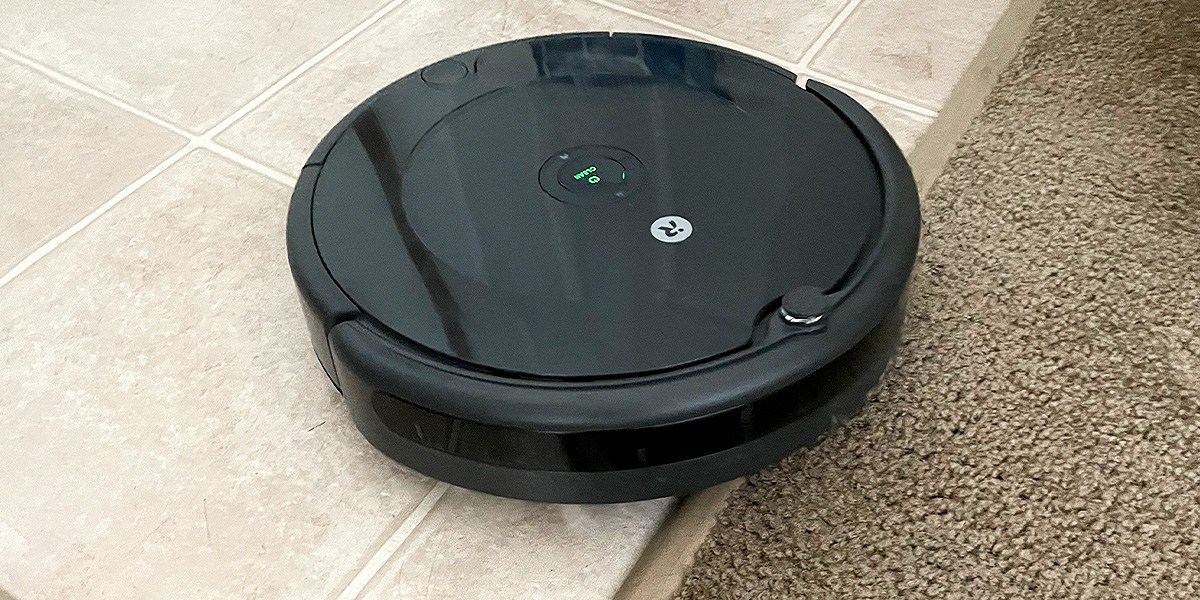 Testing team checks Roomba 694's performance on hard flooring and carpeting.
Product specifications
Battery life: 75 minutes | Dimensions: 13.4" L x 13.4" W x 3.54" H | Dustbin capacity: 0.35 L | Weight: 6.77 lb | Mapping: No | Self-emptying: No | Object avoidance: No | Scheduling: Yes
The Roomba 694, which was released in 2021, is an entry-level Roomba that hearkens back to Roomba's earliest models with its classic bump-and-go navigation. Watching these robots find their way around can be frustrating, but studies have shown they keep floors clean effectively when used over time.
Our favorite thing about the 694, however, is its simplicity. While it's Wi-Fi capable and can be scheduled, controlled remotely or commanded via Alexa and other voice assistants, it works just fine if you never touch the app at all. Pick it up, put it down, press "Clean" and let it go. It's sturdily built, and it cleans adequately on all surfaces despite its low suction power. We also like its low price. As a basic but capable robot vacuum that takes cleaning out of your hands, the Roomba 694 is a dependable and reliable model.
Top Dyson models
Dyson's two entries into the robot vacuum market, the discontinued Dyson 360 Eye and the U.K.-only Dyson 360 Heurist, are optically navigating models with Dyson's famous cyclonic vortex action.
Dyson 360 Eye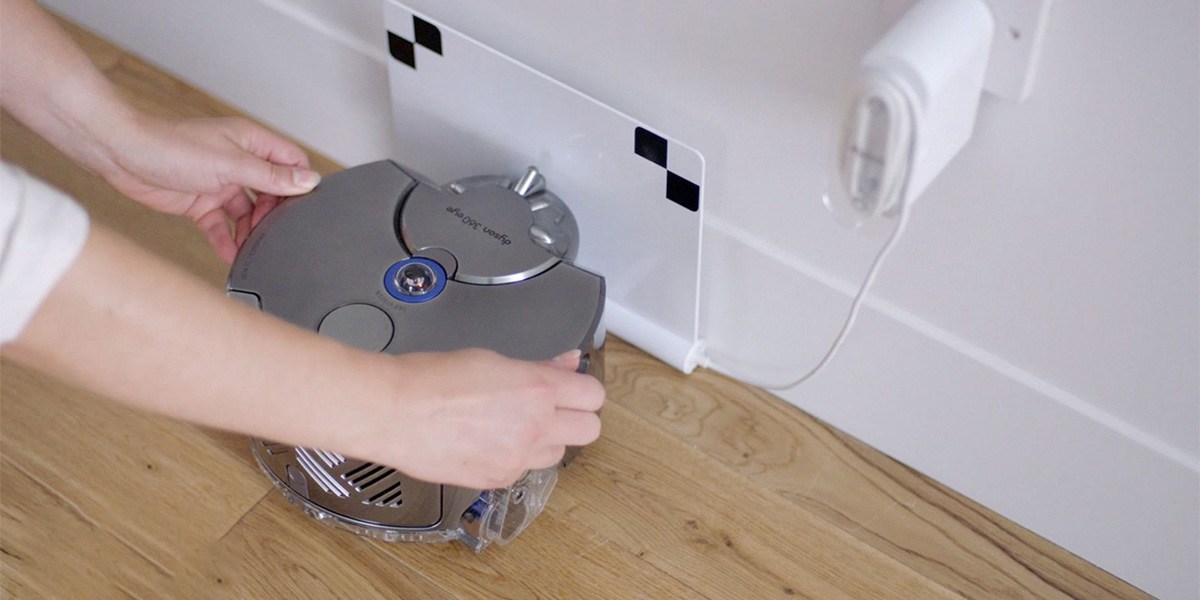 Dyson 360 Eye is placed on charging dock.
Product specifications
Battery life: 45 minutes | Dimensions: 9.5" L x 9" W x 4.72" H | Dustbin capacity: 0.33 L | Weight: 5.29 lb | Mapping: Yes | Self-emptying: Yes | Object avoidance: Yes | Scheduling: Yes
When it was introduced in 2016 there was no robot vacuum quite like the Dyson 360 Eye. It was almost two inches taller and three inches narrower than most Roombas, running on purple tank tracks instead of wheels. With a clear dome at the top for its eponymous "eye" and a body in '90s gray plastic, it looks like a mini version of something out of "Star Wars" or an antagonist in "Dr. Who." At the time, it was hailed for its vSLAM navigation as well as its 20 air watts of suction pressure and a brush roller that runs the full width of the unit. The Eye uses the same V2 engine as Dyson handheld vacuums.
Unfortunately, the Dyson 360 Eye never quite caught on with the public. Not only didn't it fit under furniture that other robot vacuums could, its namesake feature required ambient light, and so couldn't navigate in the dark. In the years since, other robot vacuums have included vSLAM navigation, including several Roomba models, and still more have gotten on the laser-powered LiDAR navigation bandwagon. The Dyson Eye's high price didn't help its cause, and it has been discontinued.
Dyson 360 Heurist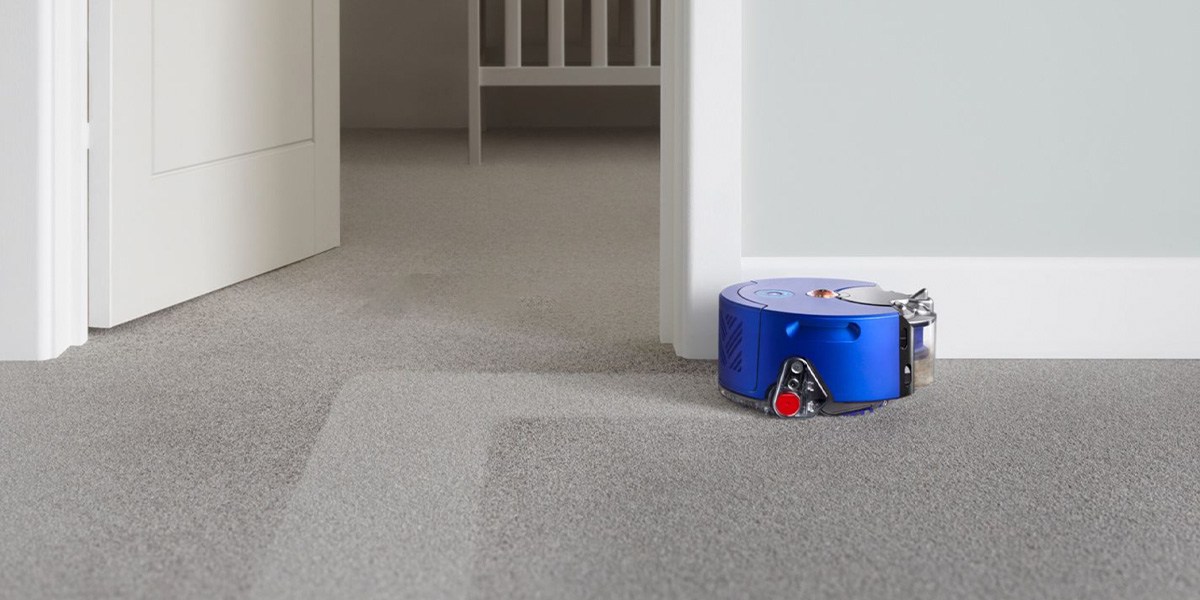 Dyson 360 Heurist vacuums carpeted flooring.
Product specifications
Battery life: 75 minutes | Dimensions: 9.4" L x 9" W x 4.72" H | Dustbin capacity: 0.33 L | Weight: 5.53 lb | Mapping: Yes | Self-emptying: Yes | Object avoidance: Yes | Scheduling: Yes
Available only in the U.K. due to what Dyson termed its unsuitability to large and complex U.S. homes, the Dyson 360 Heurist improves upon its predecessor in several ways. A ring of LEDs now light up around its optical camera when ambient light is too low. It's 20% more powerful, run by an upgraded Dyson V2 motor, making it one of the most powerful robot vacuums around.
The Heurist is still tall rather than wide, about the same size as the Eye, in a standout blue-purple color and rolling on tank treads. Like the Eye, the Heurist's brush roll spans the width of the body, letting it get closer to corners and edges than any round vacuum and doing away with side brushes. It has three power settings that it can switch between automatically, and its navigation allows for detailed mapping with plenty of user customization. Its name refers to its ability to learn as it cleans. As a Dyson product, it's expensive.
Roomba s9+ vs. Dyson 360 Eye
The Roomba s9+ with the Dyson 360 Eye don't look alike, but they share things in common. Both have strong suction, although, with a Dyson V2 "cyclonic" engine, the Eye has the clear advantage. Both navigate via vSLAM with cameras located on the top of their chassis.
The Dyson Eye's roller spans the 9-inch width of the unit, but the Roomba s9+'s dual rollers are 9.5 inches long at the front of a D-shaped chassis, making them comparable in coverage.
The Roomba s9+ has a larger 500-milliliter internal dustbin compared to the Dyson Eye's 330-milliliter bin. In addition, the s9+ can empty itself and comes with an automatic disposal dock that can hold 2.4 liters of dirt.
In our tests we rated the Roomba s9+ highly in vacuuming performance, while reviews of the Dyson Eye were only moderately impressed with its cleaning performance despite its suction power.
Roomba vs. Dyson stick vacuums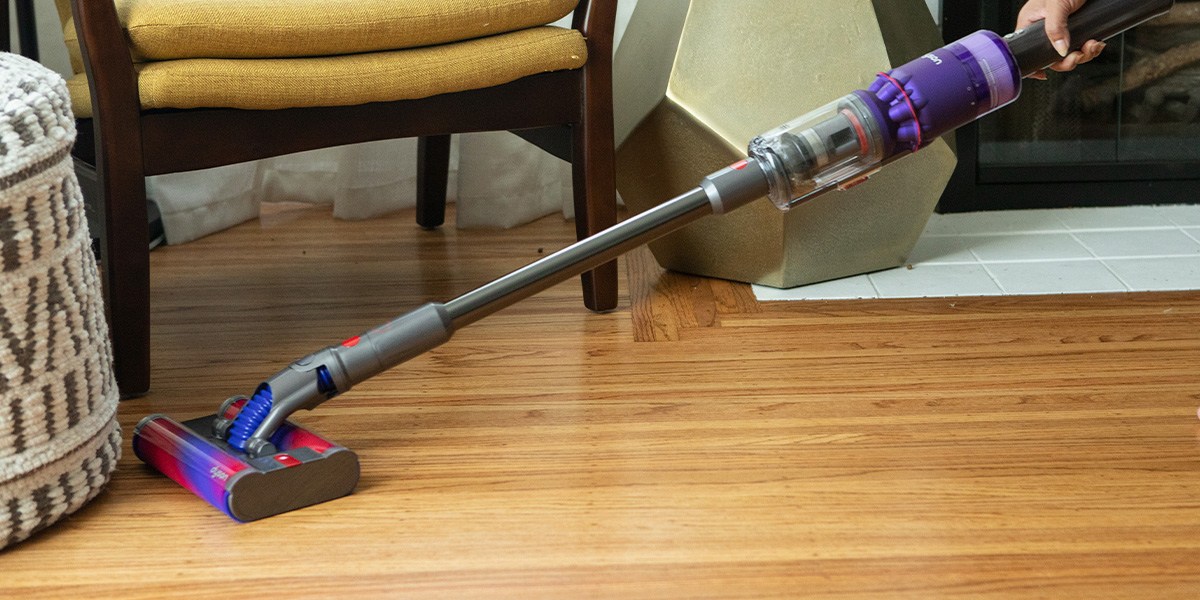 Dyson stick vacuums are the lightweights, both in size and cleaning power, of the Dyson product line, but they still surpass almost every Roomba vacuum in suction power. iRobot doesn't publicize the Pascal ratings (Pa) of Roombas' suction strength, but reviewers have pinned them as ranging from 600 to 2,500 Pa depending on the model. The lowest-end model of Dyson stick vacuum, the Dyson V12 Detect Slim, starts at 4,500 Pa (0.45 kPa).
Of course, you need to hold a Dyson stick vacuum. Roombas clean on their own.
Dyson 360 Series vs. Roomba functionality
The two Dyson 360 models compete(d) at the high end of the market against the discontinued Roomba 980 and its current successors, the Roomba s9+ and j7+. Dyson had no presence in the entry-level and mid-range space where iRobot has some of its most popular options.
Suction comparison
Roombas can't compare to either the Dyson Eye or Heurist in terms of raw suction. Dyson robot vacuums feature engines borrowed from their powerful handheld cousins. The most powerful Roomba, the s9+, is estimated to top out at half the strength of the weakest Dyson hand vac.
In our tests, however, we achieved more than acceptable cleaning performance from most Roomba models. Roombas we liked, such as the i4, j7+ and s9+, removed small to medium particulates such as table salt and breakfast cereal from carpet and hard flooring successfully, and even the weaker-suction Roomba 694 performed acceptably.
Roombas we tested averaged between a quiet 55 decibels and a more noticeable 65 decibels. The Dyson Eye had comparable decibel levels when it was available, but the Heurist has been measured at around 70 decibels. All are lower than your average upright vacuum's noise levels.
Navigation comparison
Dyson's robot vacuums use vSLAM navigation with 360-degree cameras mounted beneath a clear plastic dome. Some Roomba models, notably the Roomba i7 and i8, the j series and the s series also use vSLAM.
The Roomba j-series models have front-facing cameras rather than top cameras. This allows them to avoid objects in their path. We placed a handbag, pet toys and testers themselves in front of the j7+ during our testing, and it successfully evaded them all.
Other Roombas use gyroscoping sensors and odometry for mapping, while the most basic models still use semi-random bump-and-clean navigation.
The Dyson 360 Eye had a spiral cleaning pattern extending outward from its starting point. This resembled the spot mode of Roombas but covers a whole room. The Dyson Heurist follows a pattern more like the row-by-row cleaning of mid-range and high-end Roombas. Both Dysons had reputations as slow mappers.
Features comparison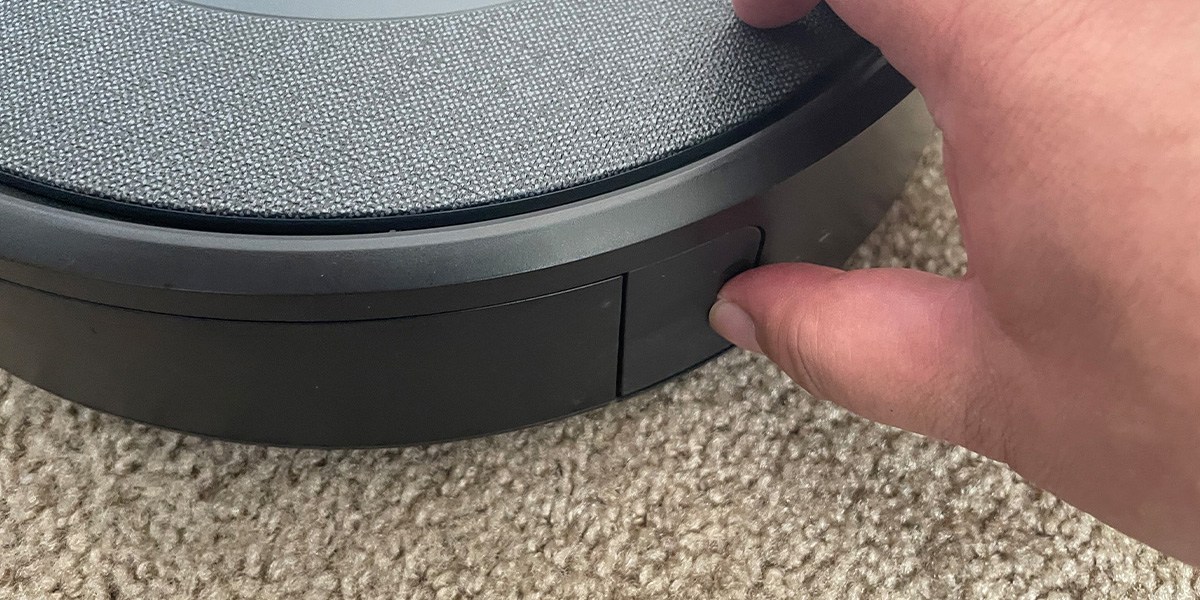 Cyclonic action: The two Dyson models use the Dyson V2 motor, providing superior suction and cyclonic separation to the vacuum motor inside most Roombas.
Rollers: Roombas use pairs of rollers to augment their suction, successfully lifting and picking up dirt and debris from most surfaces. Both Dyson 360 models use only one brush roller.
Battery life: The Dyson 360 Eye was rated to last 45 minutes. That's shorter than the entry-level Roomba 694, at 75 minutes, and shorter than the battery life we obtained from the Roomba s9+ (104 minutes). The Heurist can work up to 75 minutes.
Bin capacity and emptying: The Dyson 360 models have small dustbins of 330 milliliters each. This is about the same size as the bin of the entry-level Roomba 694 and smaller than the 400-milliliter bin of the Roomba i4 or the 500-milliliter bin of the Roomba s9+. Neither Dyson supports self-emptying bins, which can be found on several Roombas
App control and scheduling: Both Dyson models supported app control and scheduling. The Heurist supports more advanced controls than the Eye, such as individual room settings. Every Roomba from the 600 series on up supports app control and scheduling as well. Dysons can connect to Alexa, while Roombas can be controlled by Alexa, Google Home and sometimes Siri.
Pricing comparisons
The Dyson 360 Eye cost $999 when it was introduced in 2016, and the Dyson 360 Heurist retails for £799.99 (only sold in the U.K.). Roombas are available at various price points, such as the $275 entry-level Roomba 694, the mid-range $400 Roomba i4, and the self-emptying $550 Roomba i3+ EVO. High-end Roombas match the Dysons, with both the Roomba s9+ and the Combo j7+ retailing at $999.
Range comparison
The Roombas we tested were limited only by stairs, doors, virtual barriers and the capacity of their batteries. The Roomba i4 covered up to 346 square feet in a given job before needing to recharge. All the Roombas we tested connect to Wi-Fi and can use smartphone app control, so control range is limited only by your Wi-Fi signal strength.
Similarly, the Dyson models were only limited by the capacity of their batteries. The Dyson Eye's 45-minute charge length was adequate when it was released but is inferior now to most Roombas.
Design comparison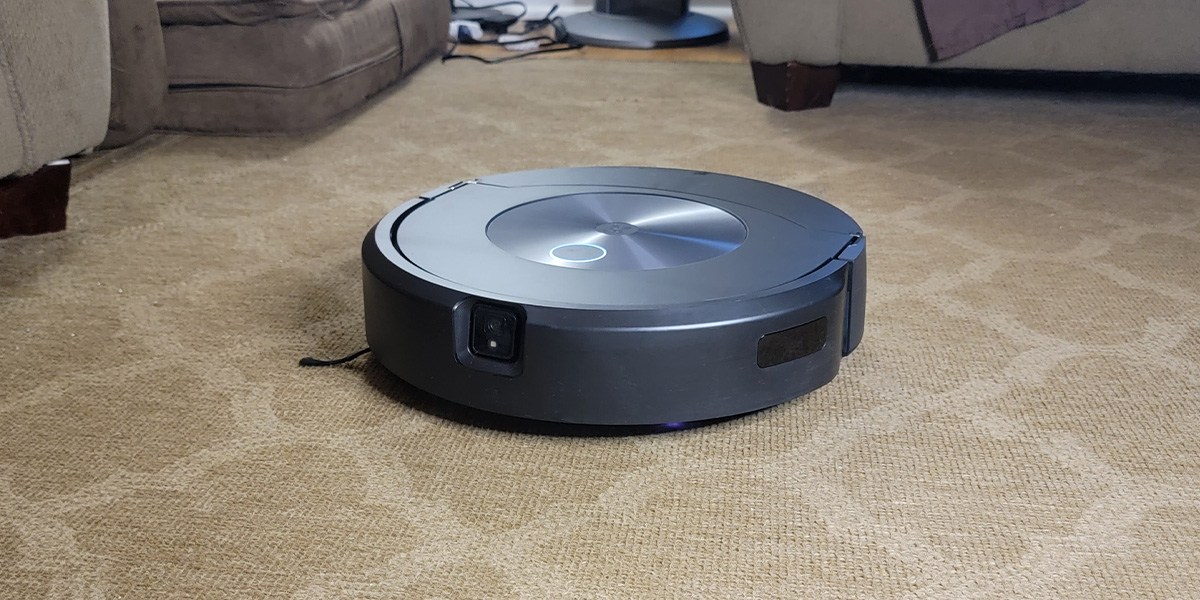 Dyson has a house style that's unmistakable, if a little divisive. Bright colors, metallic finishes and clear plastic are common Dyson hallmarks and are evident in the shiny gray and bright blue-violet Dyson Eye and Heurist.
Roombas popularized the basic form for robot vacuums as short, wide discs that almost every competitor has imitated since except Dyson (until the upcoming Dyson Vis Nav). Roombas generally are black or gray, with rollers hidden in their undercarriage and usually three control buttons.
Dyson chose to make its robot vacuums taller and narrower than its competitors. This lets them pass through gaps that are too narrow for Roombas, but also means they can't slide under furniture like Roombas or more lower-profile vacuums can.
Notably, both the Dyson models are relatively easy to take apart for cleaning and maintenance, as are all Roombas.
Bottom line
Dyson's robot vacuum offerings have been few and hard to find outside of the U.K. Its new Dyson 360 Vis Nav robot may change that, but even if it does, Dyson will still have only one robot vacuum model in the U.S.
iRobot established the robot vacuum market with the first Roomba, and Roombas remain some of the most effective and reliable robot vacuums available. In choosing between these two brands, if you're a Dyson fan and price is no issue, the upcoming 360 Vis Nav should be on your radar. Otherwise? Get a Roomba.
Want to shop the best products at the best prices? Check out Daily Deals from BestReviews.
Sign up here to receive the BestReviews weekly newsletter for useful advice on new products and noteworthy deals.
Jmar Gambol writes for BestReviews. BestReviews has helped millions of consumers simplify their purchasing decisions, saving them time and money.
Copyright 2023 BestReviews, a Nexstar company. All rights reserved.