This is an archived article and the information in the article may be outdated. Please look at the time stamp on the story to see when it was last updated.
IN THIS ARTICLE:
The living room is said to be the main communal space in a home, but we all know it's actually the kitchen. Cooking and dining aside, it's where we hang out, indulge, imbibe and more. Because it's the most happening room in the home, people invest considerable money making it as welcoming as possible.
Go beyond cute tea towels and novelty salt-and-pepper shakers and outfit your kitchen with products that will make it everyone's favorite place— friends, family and roomies alike. With the right combination of items, from smart devices to retro-inspired appliances, you'll never want to leave the kitchen. Here's our list of the top products to keep your kitchen as fun, accommodating and delightful as possible.
Must-have kitchen products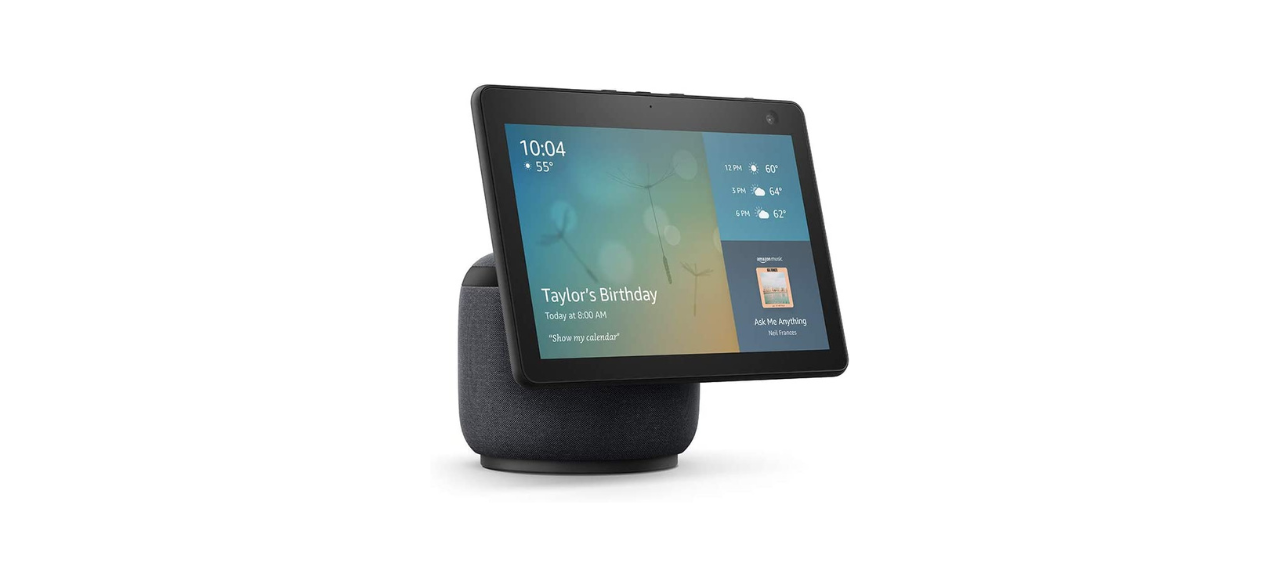 Smart home hubs, like the Echo Show, often end up on kitchen counters. It makes sense; if you spend so much time in the kitchen, you might as well turn it into a central command center. The all-new Echo Show 10, the latest and most-feature rich model, has a 10.1-inch HD screen, 13MP camera and a robust speaker.
Besides controlling smart devices, this Echo Show is a smart sous chef since it can leverage Alexa's Food Network Kitchen skill to access an exhaustive collection of interactive recipes and cooking shows. Or, you can simply enjoy streaming your favorite music, audiobook or Netflix show while you hang out in the kitchen.
Sold by Amazon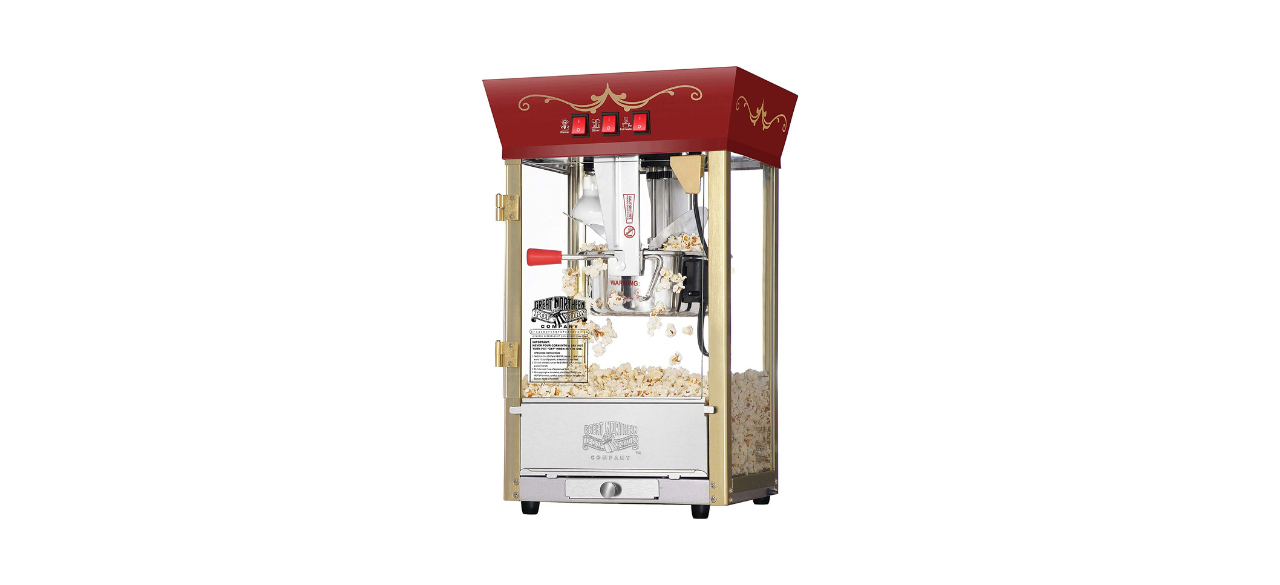 Great Northern Popcorn Movie Theater-Style Machine
There's something profoundly nostalgic about movie popcorn, but these days, the price of a small bag at the theater is rather steep. That doesn't mean you need to say goodbye to movie popcorn forever, nor do you need to resign yourself to microwave popcorn. Great Northern's countertop popcorn machine lets you enjoy the favorite snack in your kitchen.
The machine has vintage vibes and comes with essential popcorn serving paraphernalia, like scoops and bags. Once your popcorn is ready for snacking, however, you'll have a big decision to make: whether you'll enjoy it salty, buttery, plain or mixed with movie candy.
Sold by Amazon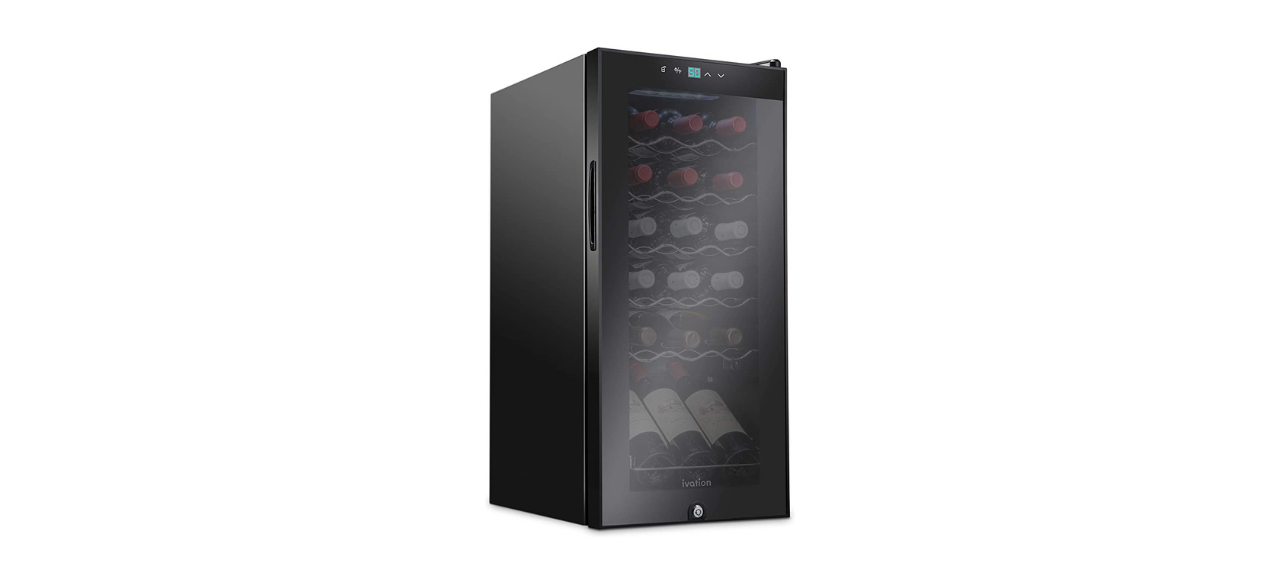 Ivation 18-Bottle Compressor Wine Cooler Refrigerator
Many wine enthusiasts share the same frustration: there are only so many bottles you can fit in your refrigerator. To make matters worse, the refrigerator's temperature and light exposure may affect the wine, which means you won't be able to enjoy vino at its best. The Ivation Wine Cooler, however, is a stand-alone solution that accommodates 18 750-ml bottles.
It offers temperature control with a range of 41-64 degrees and has a double-paned glass door that protects bottles from harmful UV light. The wine cooler is small enough to fit in most kitchens, and if it doesn't fit, we're confident that creative logistics will carve out a new home for it.
Sold by Amazon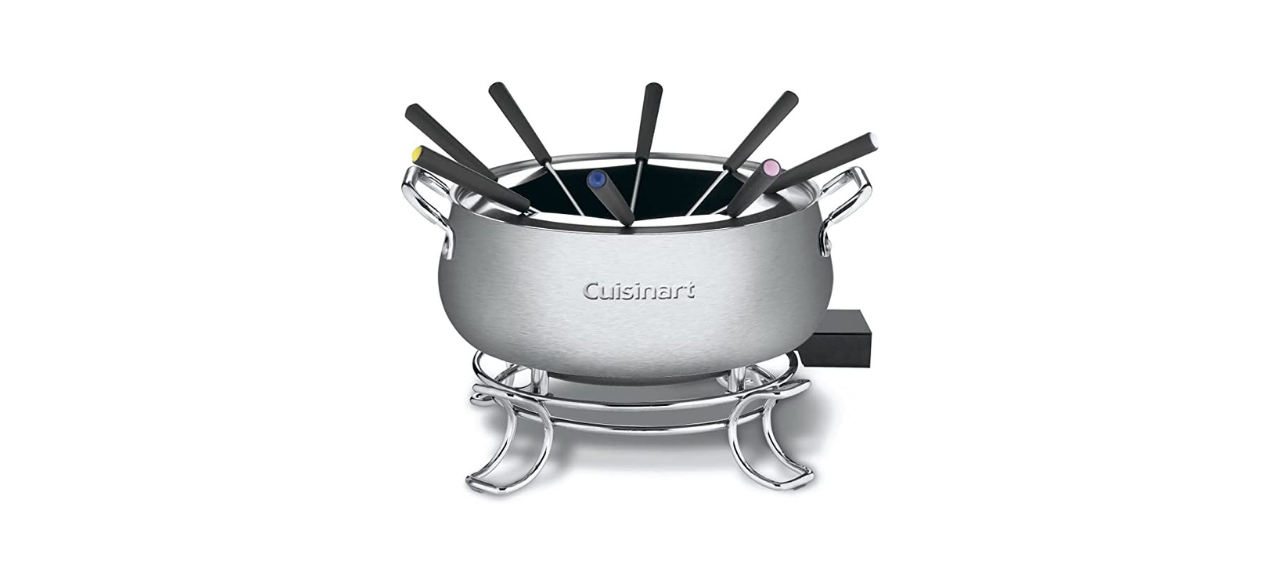 Cuisinart Electric Fondue Maker
If you can't book a table at your favorite fondue restaurant, don't fret; just bring the cheesy goodness into your kitchen with a fondue pot. It's that simple, and considering the prices of some fondue establishments, it's an affordable way to indulge. The Cuisinart Electric Fondue Maker, for instance, comes with a three-quart bowl and fondue forks for eight.
It has sleek, stainless steel construction with a non-stick bowl for easy cleaning— a welcomed feature according to anyone who has tried scraping cheese off cooking surfaces. If you're not already sold on having a fondue pot, rest assured it's not just a one-trick pony. The multifunctional fondue maker comes in handy for dessert stations with dippable delights like strawberries, marshmallows and pretzels.
Sold by Amazon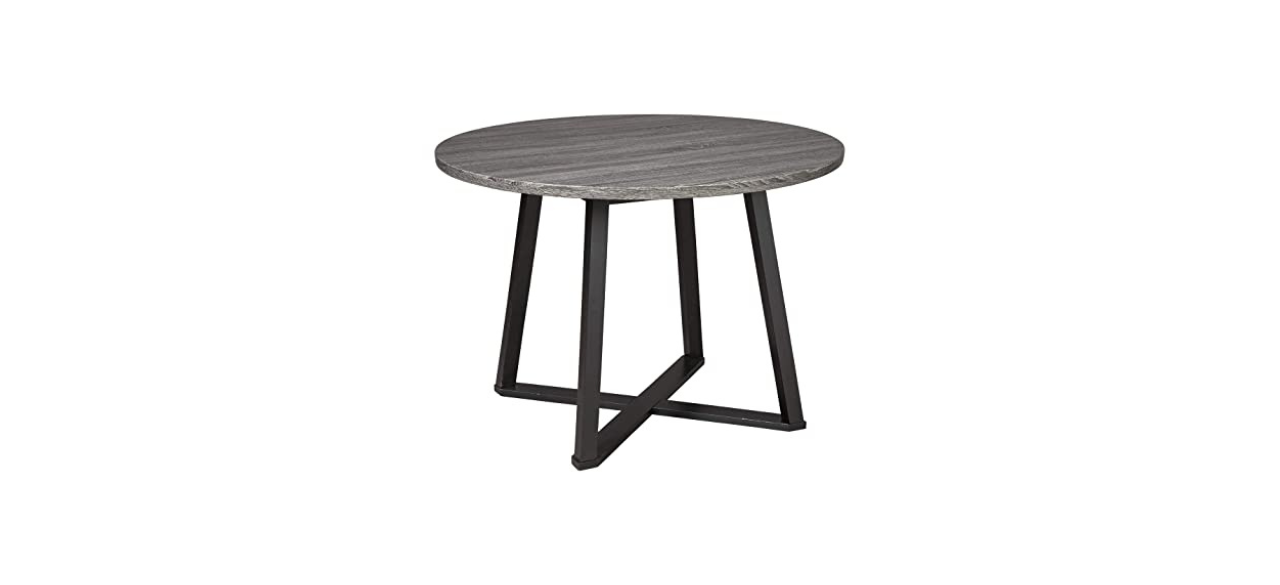 Signature by Ashley Centiar Mid Century Round Dining Table
There's a lot that happens on kitchen tables between dining, entertaining and everything in between. Many people opt for round tables so guests are equidistant from one other, which in turn, facilitates conversation and family-style serving. After all, any gracious host wants everyone to feel included, whether it's on Taco Tuesday or board game night.
This 42-inch Signature by Ashley table lends itself to plenty of entertaining. With mixed materials and a two-tone aesthetic, the dining table coordinates well with seats that have similar accents or finishes. There's plenty of legroom with the criss-cross metal base so you can stretch out while you hang out, too.
Sold by Amazon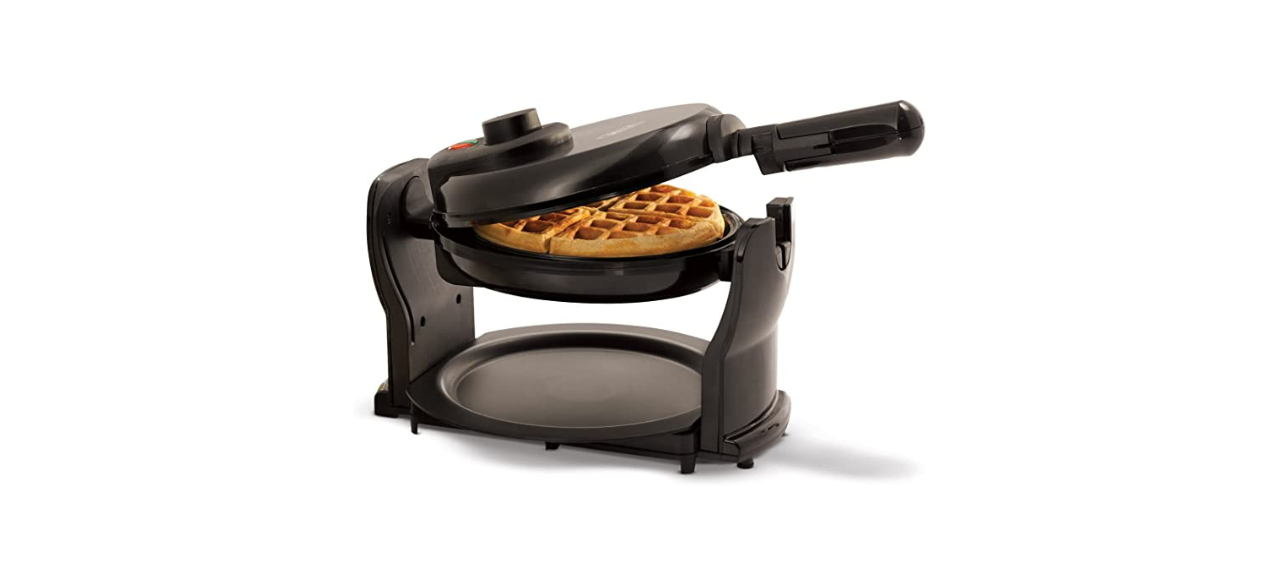 Bella Classic Rotating Belgian Waffle Maker
Yes, the rumors are true: any home can be a Waffle House with the right appliance, and that nifty device is a Belgian waffle maker. When you consider how versatile waffles are, it almost seems too easy to put one in your kitchen. From syrupy waffles to fried chicken and waffles for dinner, they're worthy of all-day indulging.
This Belgian waffle maker has a classic rotating design and cooks up to four waffles in 10 minutes. With a speedy turnaround like that, it's ideal for hosting breakfast or brunch. The device is equipped with browning settings as well, which means you can cater to everyone's crispness preferences.
Sold by Amazon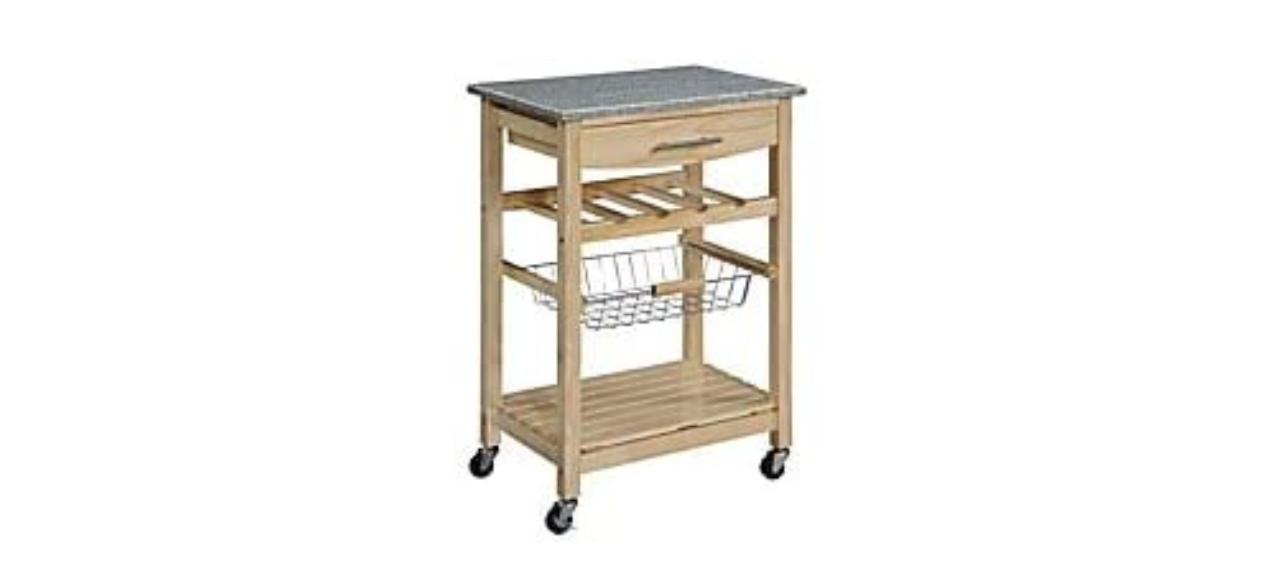 If you feel like you're missing out by not having enough counter space, a portable kitchen island is one way to add square footage. Besides, there's nothing worse than feeling cramped when you're cooking. The Linon Kitchen Island adds a little room that makes a huge difference with a 22.8 x 15.63-inch granite table top as well as three levels of storage.
It's perched on locking casters and can be used as a mobile chopping, preparing or serving station. Looking for the perfect place to display your Instagram-worthy charcuterie board? Here it is.
Sold by Amazon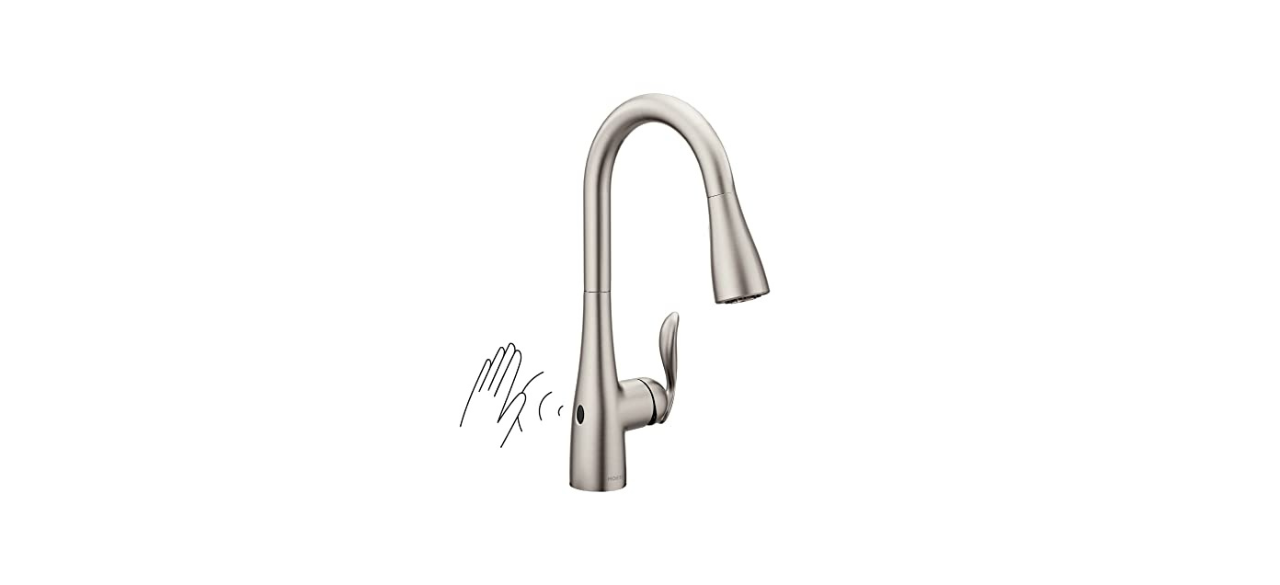 Moen Arbor Motionsense Wave Sensor Touchless Kitchen Faucet
We're filing this one under one of those kitchen upgrades that you had no idea you desperately needed. Touchless kitchen faucets are an easy way to cut down on germ transfer when handling raw and messy foods, whether it's cookie dough or chicken cutlets.
A simple wave operates this mid-range Moen faucet, making it a cool, hygienic alternative to an otherwise high-contact surface. It features the brand's respected Reflex system, in which the faucet head releases and retracts in one smooth motion. Installation is simple according to most buyers, so it's another DIY project you can cross off your bucket list, too.
Sold by Amazon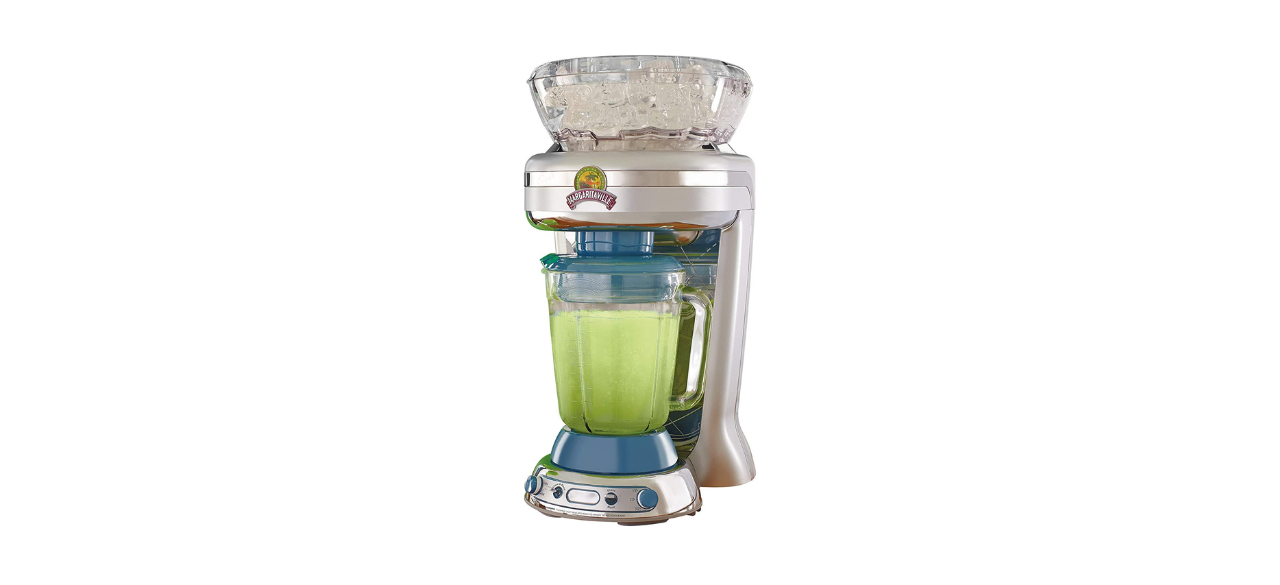 Margaritaville Key West Frozen Concoction Maker
Want to impress your guests with fancy adult beverages? A drink shaker can only do so much, and blenders rarely achieve the consistency of island-inspired drinks. If you like piña coladas — and other fruity frozen beverages — this Margaritaville maker is sure to make a splash.
It has four pre-programmed settings as well as a shave n' blend cycle to achieve the classic textures of margaritas, snow cones and slushies. With an extra-large ice hopper that fills the 36-ounce pitcher three times, it's easy to keep the party going while the machine takes over bartending duties.
Sold by Amazon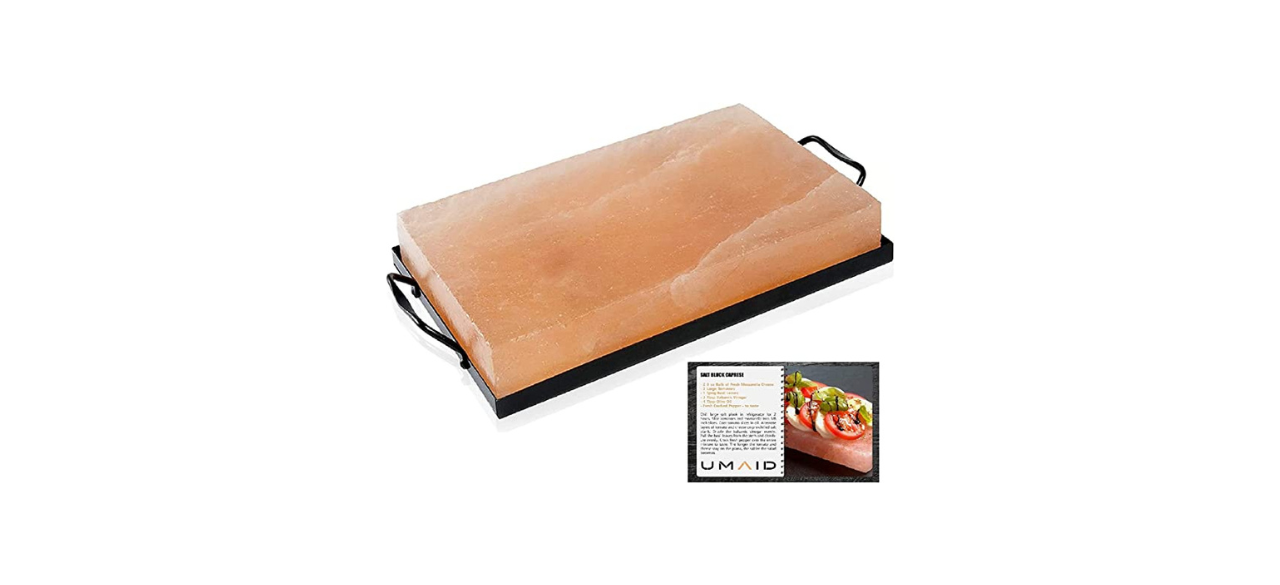 UMAID Natural Himalayan Salt Block
So, you're on the hunt for a cheese board that doesn't look like all the others? Enter the top contender: a Himalayan salt block, like this one by UMAID. While they're typically used for grilling, salt blocks have become favored as cheese and charcuterie boards because they can be refrigerated and maintain cool temperatures well.
We know what a chilled salt block means: no more melting, gooey cheese slices that stick to one another. The salt block is easy to wipe clean with a wet cloth, making it a low-maintenance piece of serveware. When the salt block isn't in use, it functions as an ornate centerpiece on a kitchen table or island.
Sold by Amazon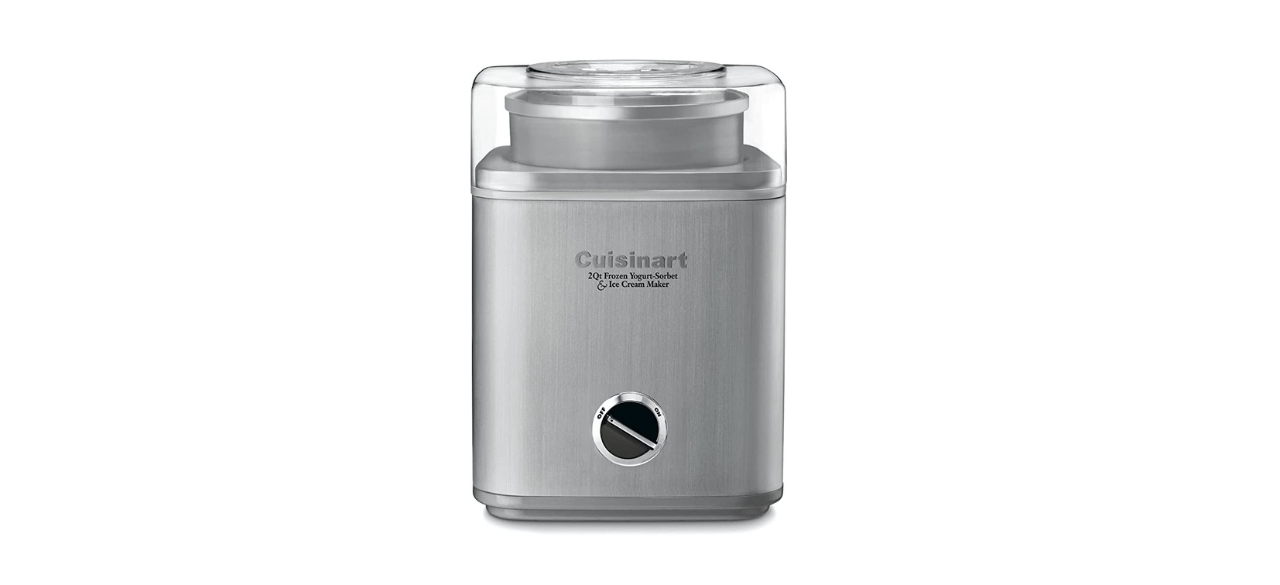 Cuisinart Pure Indulgence Automatic Ice Cream Maker
Love ice cream? (And who doesn't really?) If you've ever felt inspired to churn a batch yourself, it's pretty easy with an ice cream maker. And believe it or not, they're more affordable than you think. Take Cuisinart's 2-quart automatic ice cream maker, which only costs around $100. It takes 25 minutes to churn a batch of homemade ice cream, sorbet or frozen yogurt, which is usually quicker than taking a trip to the frozen section of your grocery store.
We don't have to tell you an ice cream maker is a fun kitchen investment, not to mention it fosters culinary creativity since you can experiment with all kinds of flavor concoctions. You might even give Ben & Jerry's and Häagen-Dazs a run for their money.
Sold by Amazon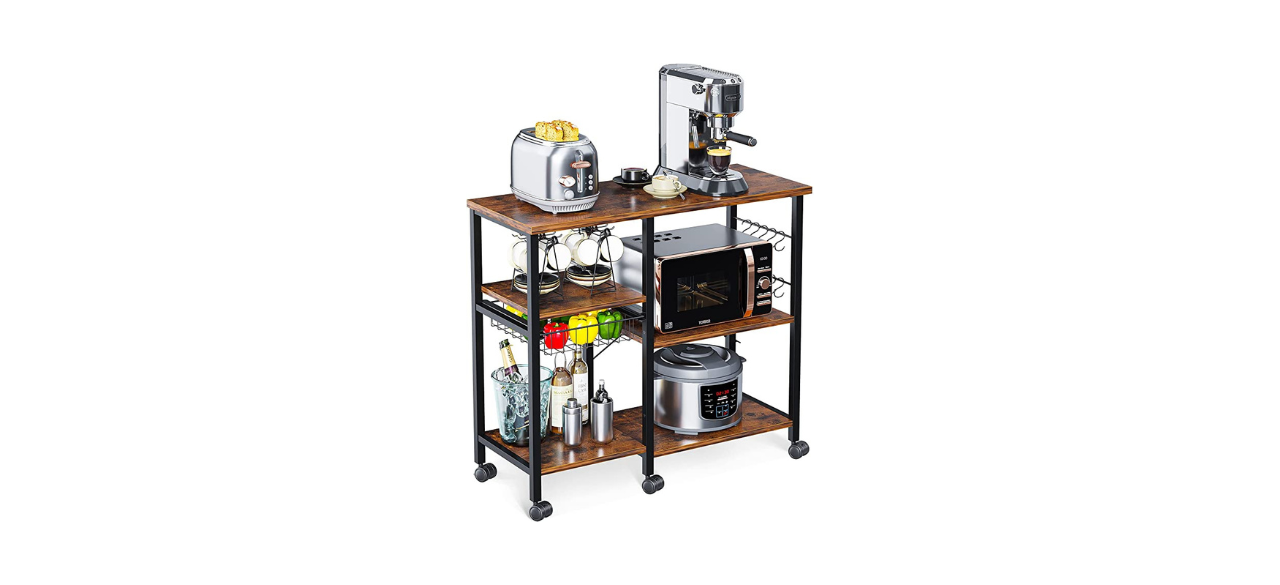 Never heard of a baker's rack? If you think this piece of kitchen furniture is worth skipping over, think again. These days, modern baker's racks aren't even used for baking, and instead, they function as coffee and tea stations. ODK's rustic-inspired baker's rack, for example, has plenty of shelves as well as drawers and hooks so you can store all your brewing accessories, including mugs, K-Cups and specialty teas.
It's ideal for storing small appliances as well, especially if you aren't a fan of microwave carts and other bulky kitchen storage units. The best part? This baker's rack assembles in as little as 20 minutes.
Sold by Amazon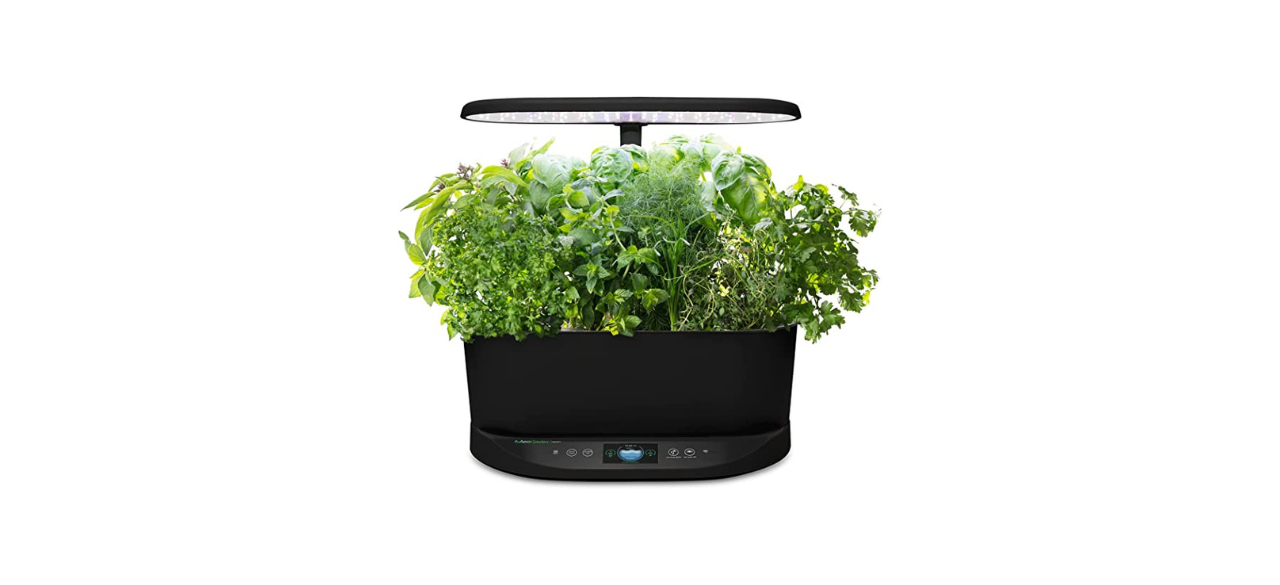 Aerogarden Bounty Hydroponic Herb Garden
Few things punch up a dish better than fresh herbs, so many people grow herb gardens so they're always within reach. Unfortunately, squirrels and other critters like herb gardens as much as you do, so you usually end up with fewer usable leaves than you need. That's where indoor hydroponic gardens come to the rescue.
The Aerogarden Bounty, one of the brand's largest hydroponic gardens, cultivates up to nine herbs or plants on your kitchen counter. Even if you don't have a green thumb, it's a fool-proof setup that yields success for everyone. The only party who may not approve of the Aerogarden, however, is the squirrel family who will soon miss out on their favorite source of rosemary and cilantro.
Sold by Amazon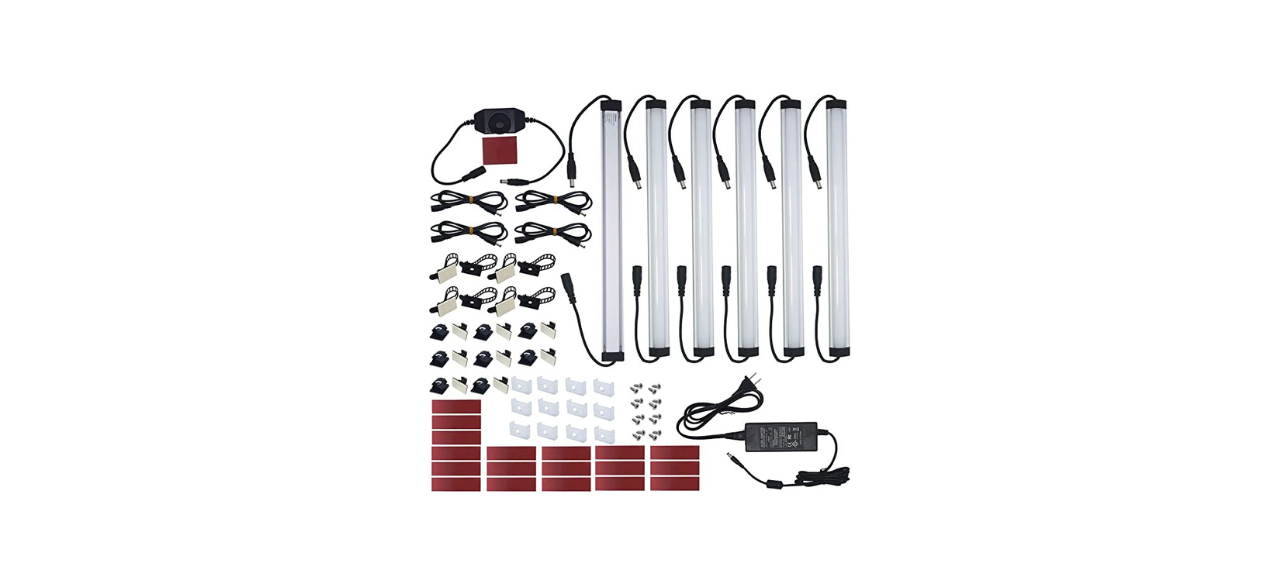 Litever Under Cabinet LED Lighting Strips
Lighting fixtures might not be exciting or glamorous, but some of them can transform your kitchen into a backlit masterpiece. Under-cabinet lighting echoes modern vibes and makes kitchens appear larger than they are, not to mention they illuminate counters for much safer chopping and cutting.
These Litever LED lighting strips glow with a warm white light that eliminates glare and is easy on the eyes. They even have a dimmer so you can adjust lighting to suit your needs or mood, whether you're looking for a brighter light to read a cookbook, or something understated for relaxing wine and cheese nights.
There's no need to spend big bucks on an electrician to install these lights, either, because the set comes with self-adhesive pads and mounting clips.
Sold by Amazon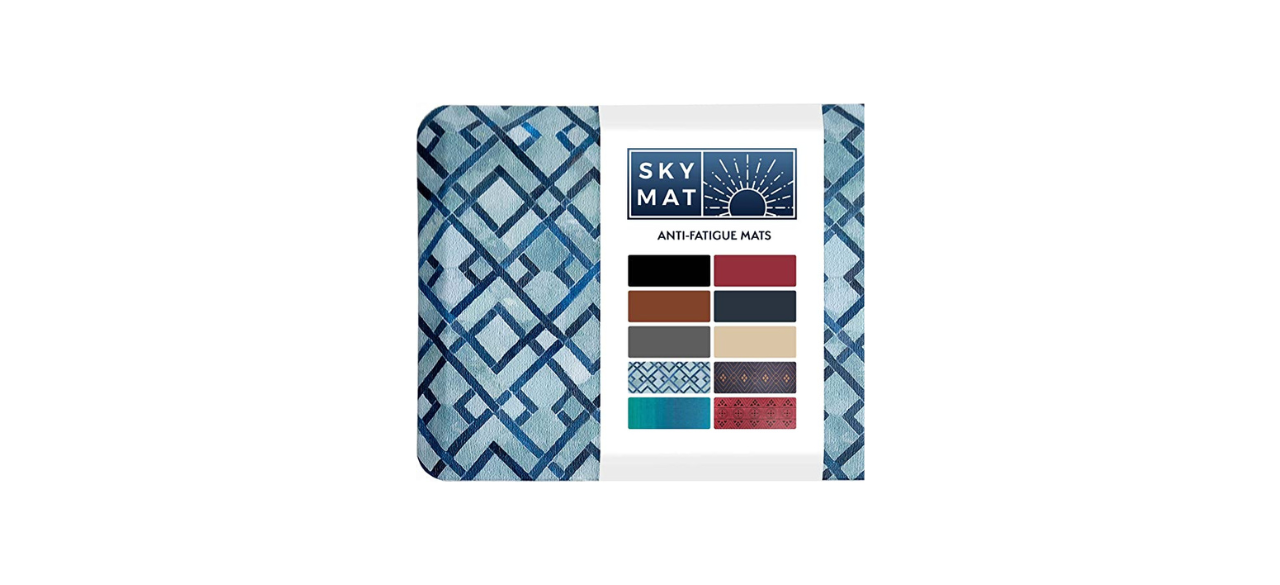 Sky Solutions Anti-Fatigue Mat
If you enjoy cooking over catering and take-out, you know that preparing meals is a labor of love that entails standing. And when you spend prolonged periods of time on hard kitchen floors, your back pays for it— but it doesn't have to. Anti-fatigue mats, which have been used in delicatessens for decades, may be your best option to relieve pressure, stress and tension on your body.
The Sky Solutions anti-fatigue mat, a commercial-grade design, offers three-quarters of an inch of premium high-density foam cushioning. It only takes a few minutes of standing on it to realize that you probably don't want to live without this kind of cloud-like comfort while you cook.
Sold by Amazon
Want to shop the best products at the best prices? Check out Daily Deals from BestReviews.
Sign up here to receive the BestReviews weekly newsletter for useful advice on new products and noteworthy deals.
Sian Babish writes for BestReviews. BestReviews has helped millions of consumers simplify their purchasing decisions, saving them time and money.
BestReviews spends thousands of hours researching, analyzing and testing products to recommend the best picks for most consumers.
Copyright 2023 BestReviews, a Nexstar company. All rights reserved.