This is an archived article and the information in the article may be outdated. Please look at the time stamp on the story to see when it was last updated.
Brewing iced tea at home
Tea is one of the most popular beverages globally, served in the mornings, evenings or even at a high tea in the afternoon, per the British tradition. Tea requires individual bags or loose leaves, which can produce more flavor. There are hundreds of varieties, and you can brew all of them to serve hot or cold. We've combed hundreds of recipes to make the perfect iced tea at home, and with the directions and tips below, you'll be able to enjoy tasty iced tea to quench your thirst.
What you need to brew tea
One tea bag or 1 teaspoon of loose-leaf tea per 5-7 ounces of water. Depending on your taste, add more water to make stronger tea.
1 quart of ice cubes, plus additional cubes for glasses
2-quart Pyrex measuring cup or medium saucepan
Sugar (optional)
Sliced lemon, fresh mint leaves or sliced cucumber (optional)
Fast and slow recipes for iced tea
Slow-brewed iced tea recipe
Place whole tea bags or loose-leaf tea into the pitcher. Then pour in room temperature or cold water. Use spring or distilled water, based on your preference, for the best taste.
Cover the pitcher with a top or cellophane wrap and refrigerate it for 9-12 hours if you're brewing black or oolong tea. For other varieties of tea, such as green tea, 5-7 hours will be sufficient.
After sufficient brewing time, pour the tea into the pitcher through a fine mesh filter or sieve to remove the loose leaves or take out and throw out the whole tea bags.
Serve tea with ice, unsweetened or with any additions.
Quick-brewed iced tea recipe
This method requires a 2-quart Pyrex measuring cup or a microwave. Alternatively, you can brew the tea in a medium saucepan.
Place five tea bags into the Pyrex cup filled with 1 quart of water and cover with a plate.
Microwave the mixture on high power until the water is on the cusp of boiling, which should take 7-9 minutes depending on the water temperature and microwave power. Or, bring it to near-boil in the saucepan, which should take about 8-10 minutes.
Let the tea steep for a few minutes and remove and throw away the tea bags.
Add sugar and ice and stir until fully melted and stir.
Serve in glasses with ice cubes or refrigerate in a covered pitcher.
Tips for brewing tea
Fruity additions
Lemon iced tea is the most popular, but adding ginger, mint leaves, cucumber slices, sliced strawberries or other fruit slices can add a twist of flavor.
Sweetened or unsweetened
Sweet ice tea is a delightful beverage all year long, especially on hot summer days. However, for the health-conscious, unsweetened ice tea is just as flavorful. When adding sweetener after your iced tea is chilled, make sure to use a liquid sweetener (maple syrup, agave or liquid sugar) because granulated sugar doesn't dissolve right away in cold water.
French press
The French press is typically used to brew flavorful coffee, but it's just as capable of making great tea. Add loose tea leaves, pour boiling water and stir, then let it brew for 10-15 minutes. Then use the filter to pour the tea into a pitcher and refrigerate.
Be mindful of expiration dates
Your freshly brewed iced tea can maintain its fresh taste for 3-5 days if covered and kept in a refrigerator.
Iced tea maker
If you're an avid tea drinker or just want to try something different, an iced tea maker is something you may want to pick up. The small kitchen appliance makes ice tea either automatically or manually, depending on which type or model you pick.
What you need to buy to make iced tea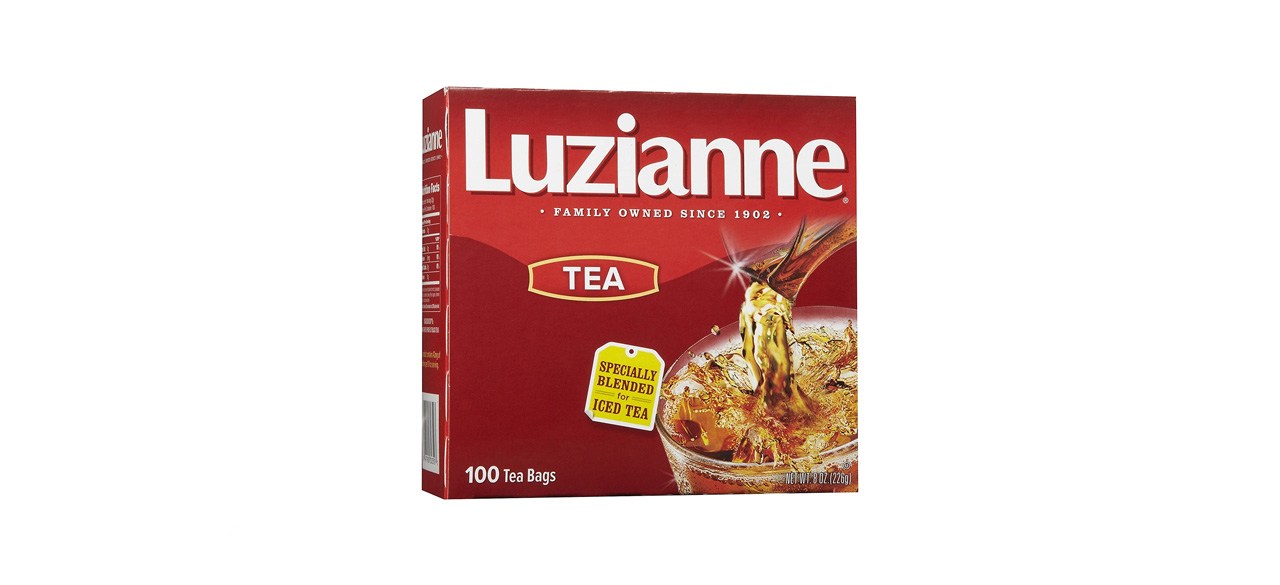 This orange pekoe and pekoe cut black tea is the must-have ingredient to make smooth sweet iced tea. Tradition is everything, as the Luzianne brand has been making great-tasting teas since 1902.
Where to buy: Amazon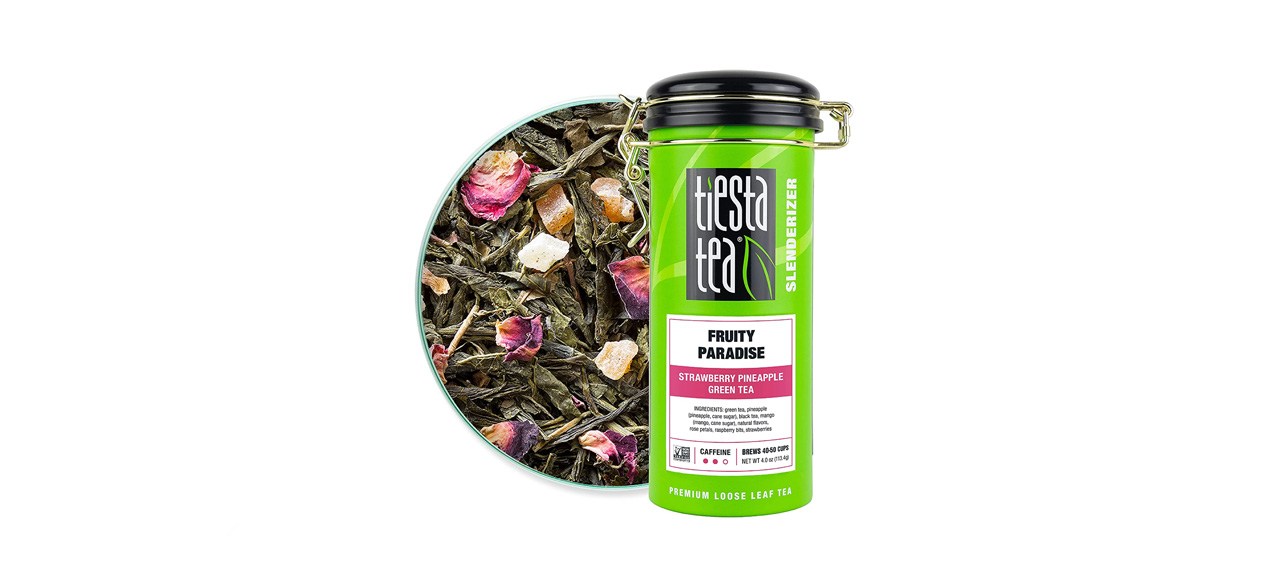 Tiesta Tea Fruity Paradise Loose Leaf Strawberry Pineapple Green Tea
This green tea is infused with strawberry pineapple flavor pieces that are fruity and naturally sweet. With moderate caffeine, this loose-leaf tea is excellent for making iced tea.
Where to buy: Amazon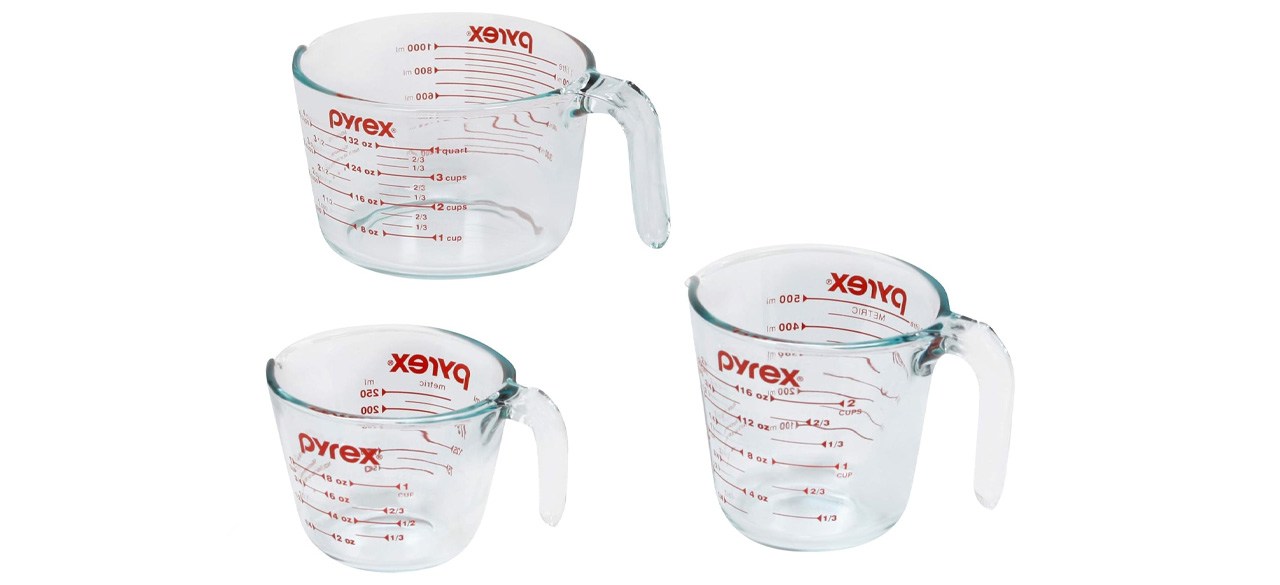 This Pyrex seat features 1, 2, 4 and 8-cup versions and includes easy-to-read measurements in cups, ounces and milliliters. Each cup has a curved spout and handles for convenient pouring and grip.
Where to buy: Amazon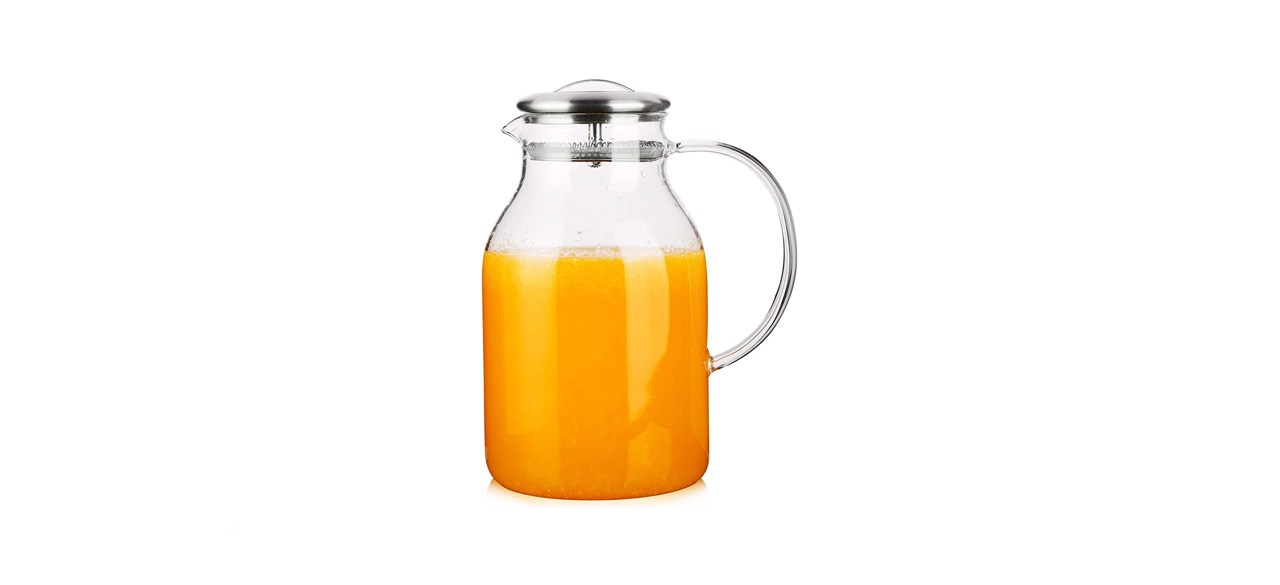 Hiware Glass Pitcher with Lid and Spout
With a 68-ounce capacity, this durable pitcher is designed with lead-free borosilicate glass to withstand temperatures up to 300 degrees. It measures 9.5 by 3.5 inches and has an extra-wide mouth to add more liquid or fruit as you make iced tea.
Where to buy: Amazon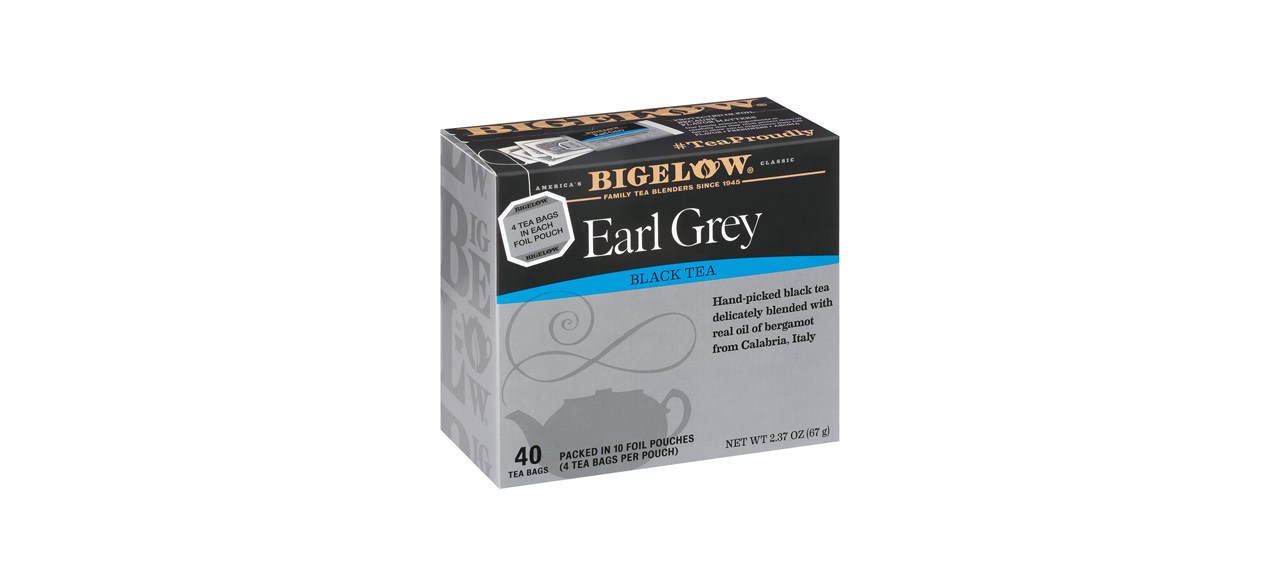 Earl Grey teas are blended with bergamot oil to add a citrus flavor to the black tea, generating a slight vanilla flavor when served iced. The tea is smooth yet strong, crafted by the Bigelow brand, founded by Ruth Campbell Bigelow in 1945.
Where to buy: Amazon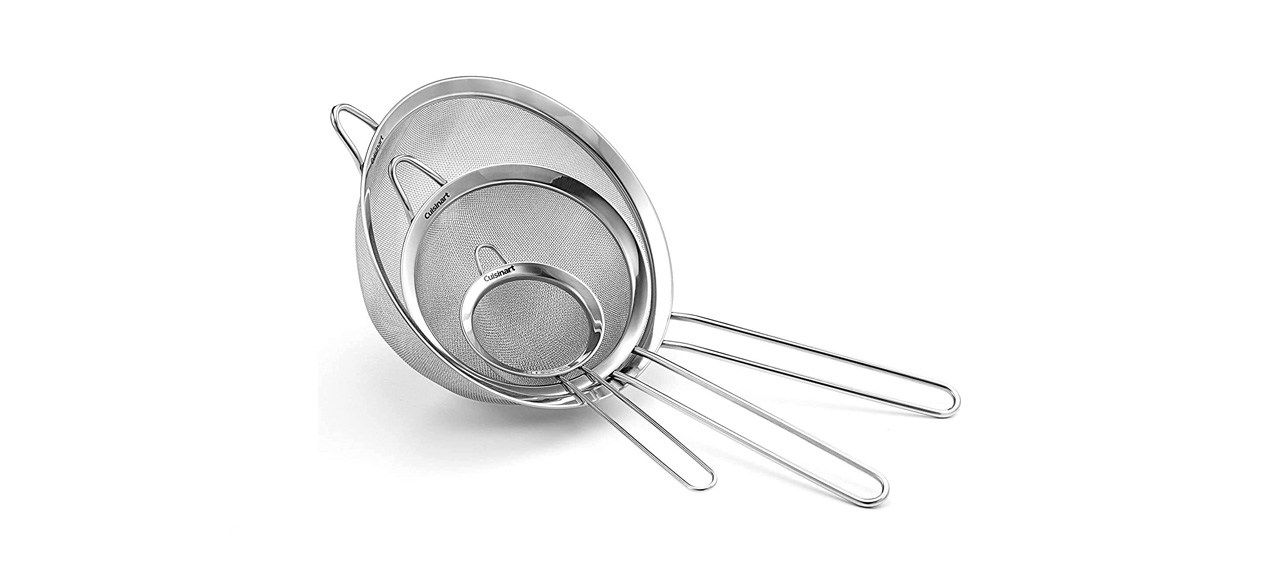 Cuisinart Set of 3 Fine Mesh Stainless Steel Strainers
These stainless mesh strainers are versatile and great for filtering loose tea leaves. With three different sizes of strainers, meet all of your kitchen needs, and place them in the dishwasher for seamless cleaning.
Where to buy: Amazon
Want to shop the best products at the best prices? Check out Daily Deals from BestReviews.
Sign up here to receive the BestReviews weekly newsletter for useful advice on new products and noteworthy deals.
Slav Kandyba writes for BestReviews. BestReviews has helped millions of consumers simplify their purchasing decisions, saving them time and money.
Copyright 2023 BestReviews, a Nexstar company. All rights reserved.