An annual tradition
Carving pumpkins is a Halloween tradition many look forward to all year. Still, deciding what to do with your pumpkin can be a challenge. Luckily, people have come up with countless fun ideas over the years. Whether you're looking for cute pumpkin carving inspiration or scary pumpkin carving ideas, we rounded up the top products for the spooky season — from pumpkin carving kits and tools to specialty Halloween stencils.
Shop this article: Elmchee Halloween Pumpkin Carving Tools, Colorful LED Marquee Letter Lights and Dremel Stylo+ Versatile Craft Rotary Tool
Pumpkin carving ideas
Create a pumpkin terrarium
Terrariums are stylish containers filled with soil and plants. You can create a trendy pumpkin terrarium by carving a large hole in the front of your pumpkin, scooping out the inside, layering the bottom with dirt and filling it with greenery.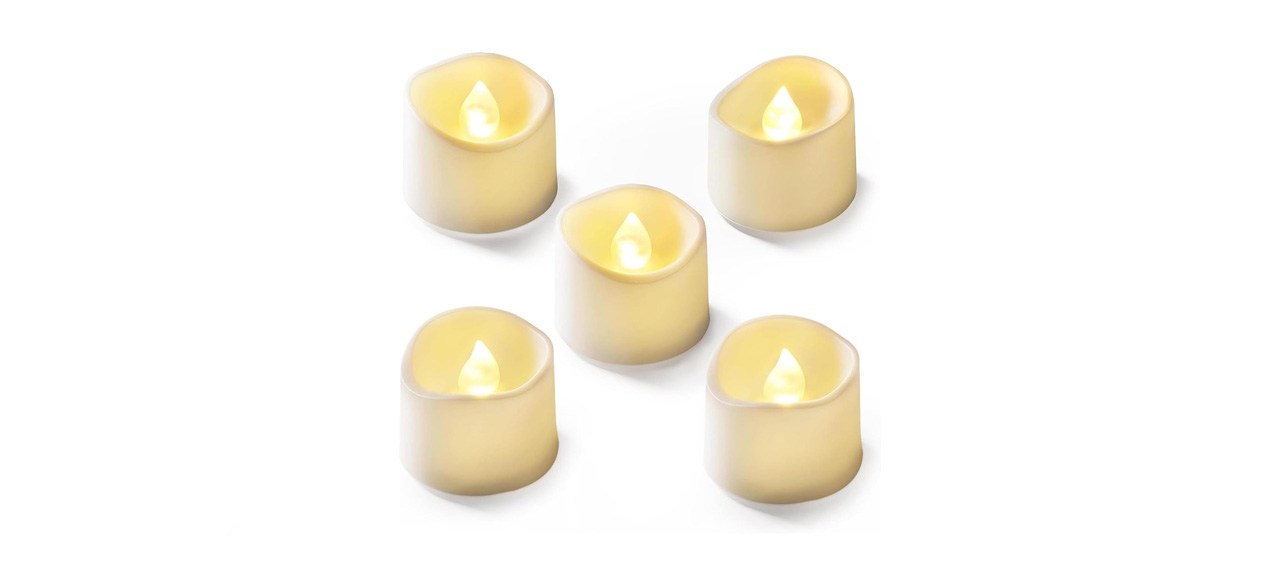 Consider painting the pumpkin if you want to add flair to your design. You can place small flameless tea lights inside to make it stand out at night. If you put the terrarium in your garden, you may also use solar lights to illuminate it.
Use a drill for dotted outlines
Carving animals, words and logos can be tricky. Luckily, you can use a drill to create dotted outlines for light to shine through. Start by drawing your design on the pumpkin; it's best to keep it relatively simple. Once you've drawn your plan, take a drill and make small holes around your outline.
Buy a small marquee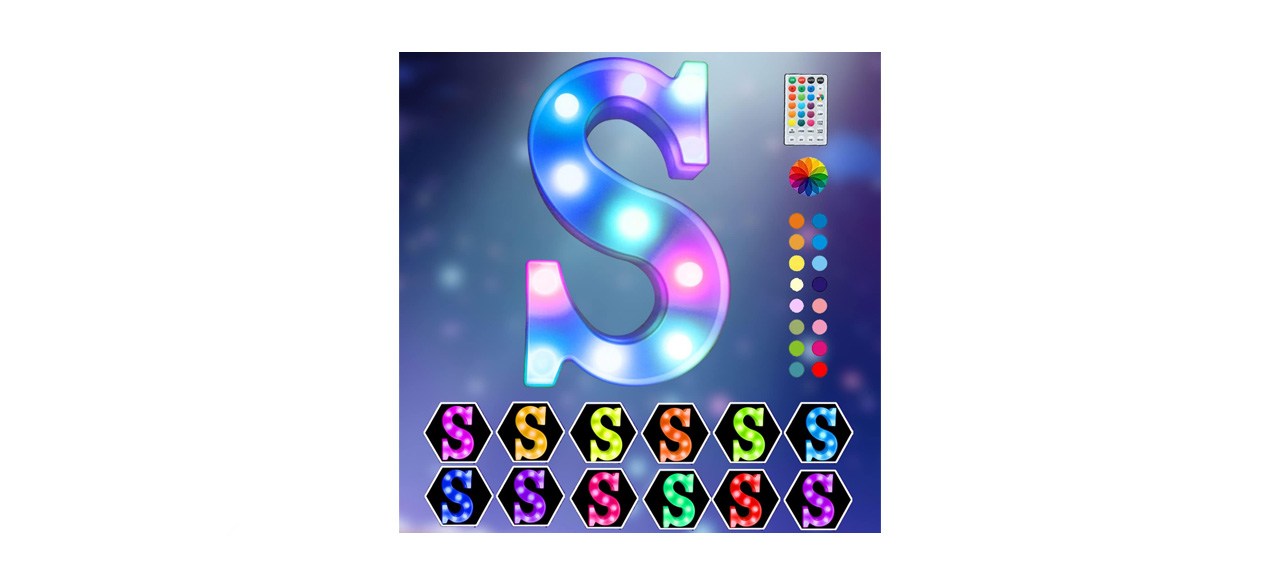 Marquees are signs that typically have small lights around the edges. Rather than carving an intricate design, you can create a small place in your pumpkin to add marquee lights. You'll want to buy a marquee powered by batteries rather than one requiring a plug outlet. Many come with remotes you can use to change the sign's color.
Use pumpkin carving stencils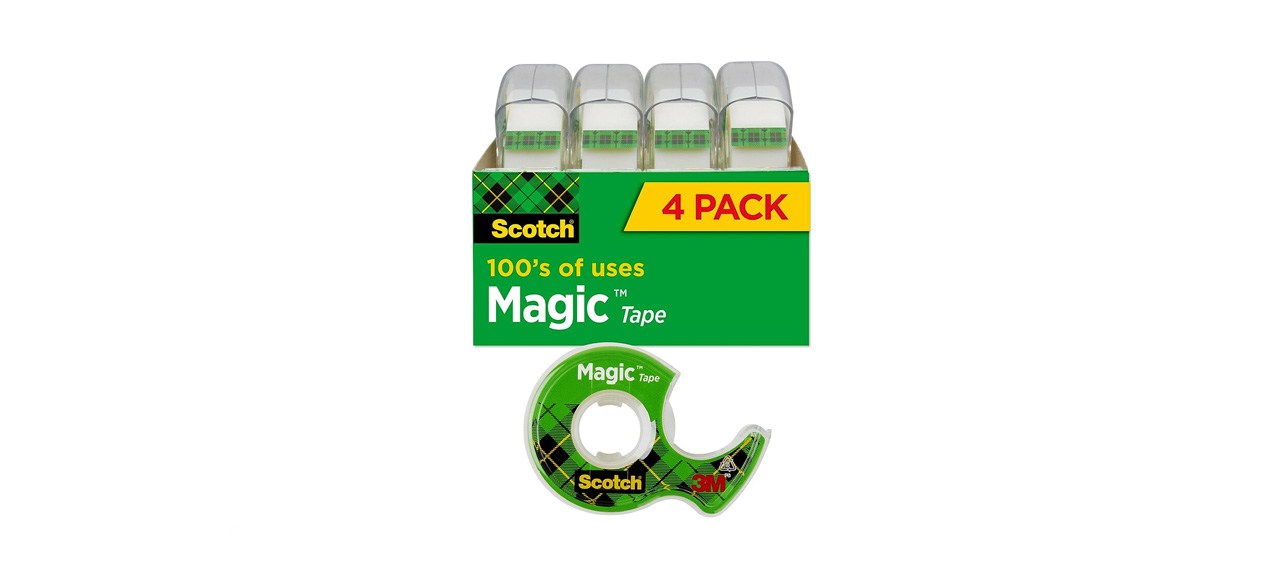 These templates make it easier to carve your jack-o-lantern, as you can usually tape them on the pumpkin and cut around them. You can find them as part of a pumpkin carving kit, stencil kit or available as individual stencils. Stencil sets are perfect for displaying multiple pumpkins together.
What to consider when buying a pumpkin carving kit
Although you can likely carve a pumpkin with materials at home, it's far more manageable when you have the right tools. Pumpkin carving kits come with everything you need to create a fun jack-o-lantern.
Durability
The outer shell of a pumpkin can be tough. You'll need a knife capable of slicing through the outer shell without bending or breaking. Additionally, you'll want a tool that can scoop out the inside without snapping. In many cases, some of the tools will be plastic. These plastic pumpkin carving tools are fine as long as they're sturdy.
Range of tools
At the very least, you'll need a scoop and a knife. Most kits include a range of tools you can use to create intricate designs. If you plan on making a complex jack-o-lantern, you may want to consider an electric Dremel tool.
Stencils
Some kits include a range of pumpkin carving stencils. These stencils are versatile but tend to be generic.
Best pumpkin carving kits and tools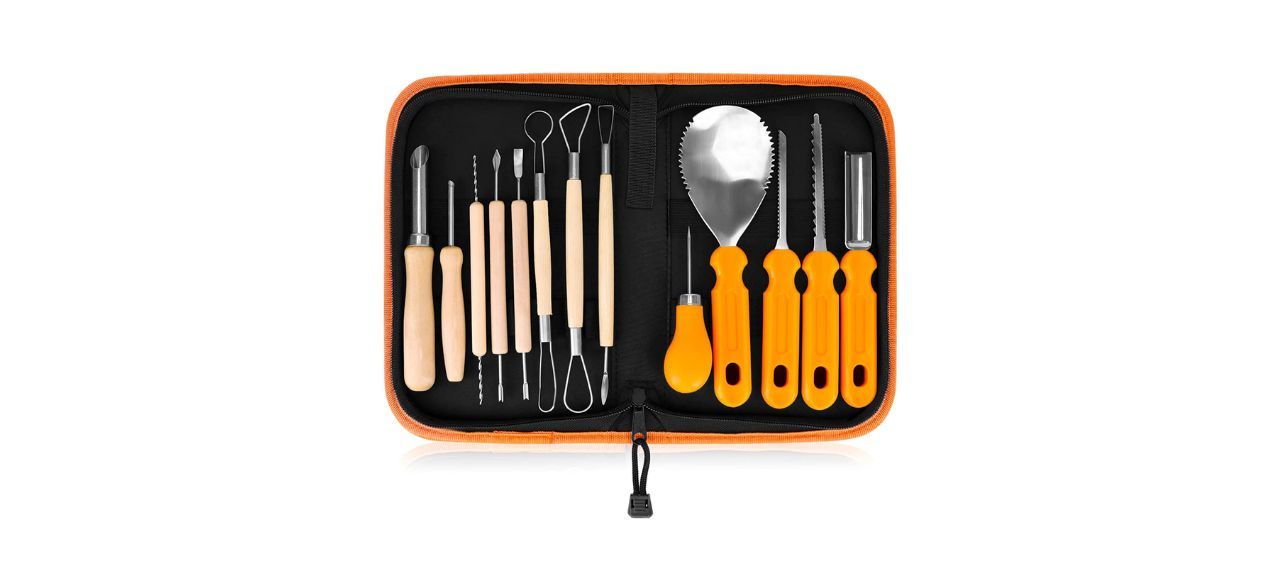 Elmchee Halloween Pumpkin Carving Tools
This kit comes with 13 tools, including a stainless steel scoop and scraper, six detail-carving tools, two saws and an engraving pin. It has a zip-up case to keep your tools safe. This set is relatively affordable.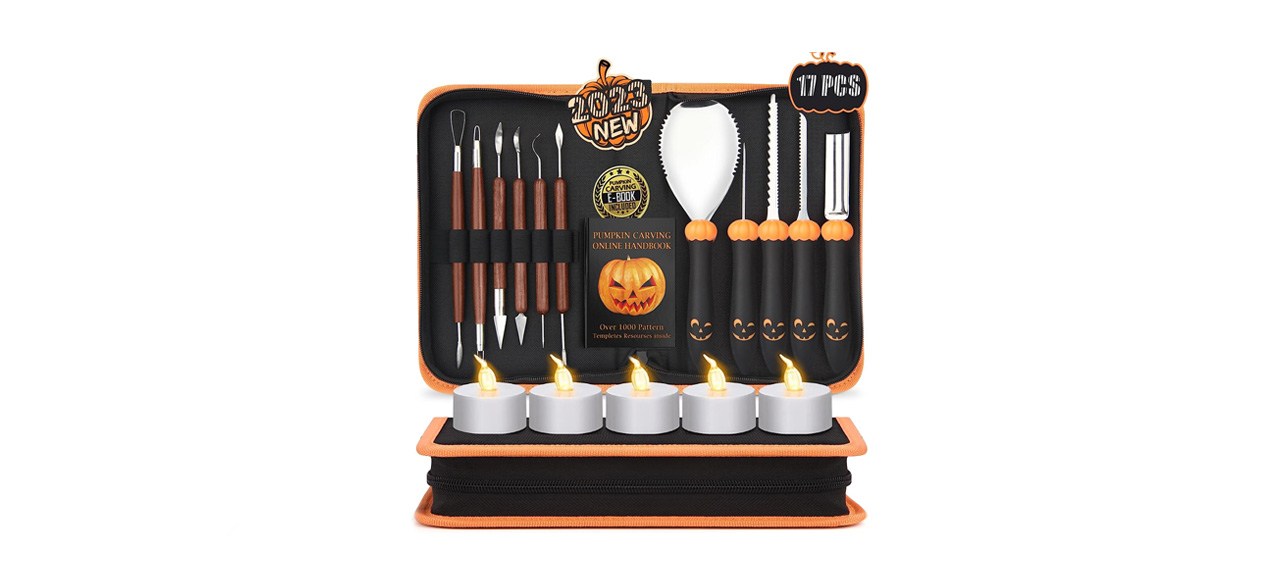 Comfy Mate Pumpkin Carving Kit
This kit has 17 pumpkin carving tools, including a scoop, detail-carving tools and two saws. You'll get five LED lights to use in your jack-o-lanterns.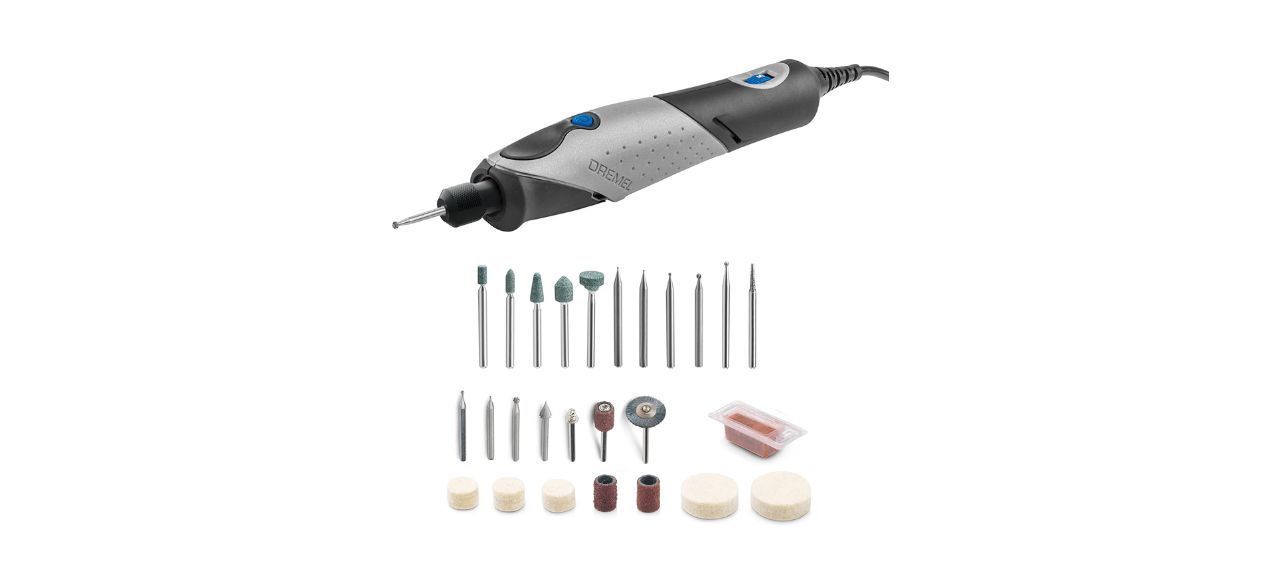 Dremel Stylo+ Versatile Craft Rotary Tool
This versatile tool can be used for carving pumpkins, leather burnishing, woodworking and more. It comes with numerous tips and is surprisingly affordable. Many said they were impressed with the ergonomic design.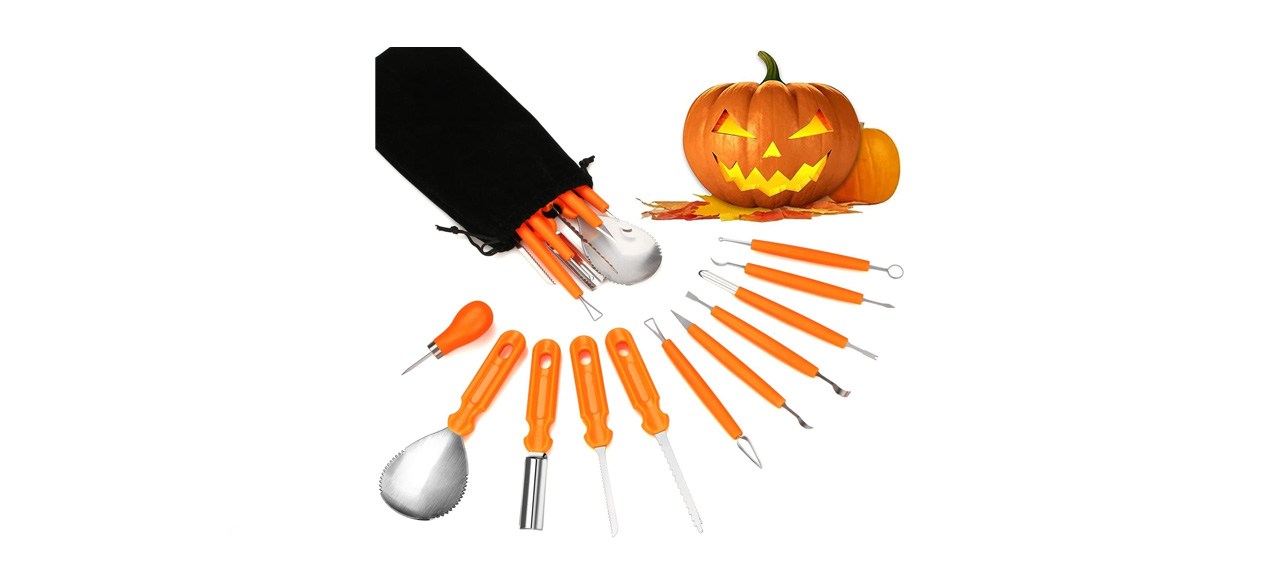 Luditek Halloween Pumpkin Carving Tools
This 11-piece includes two scoops, two saws and five sculpting tools. It comes with a bag that helps you keep up with your carving tools. It is incredibly affordable compared to other sets.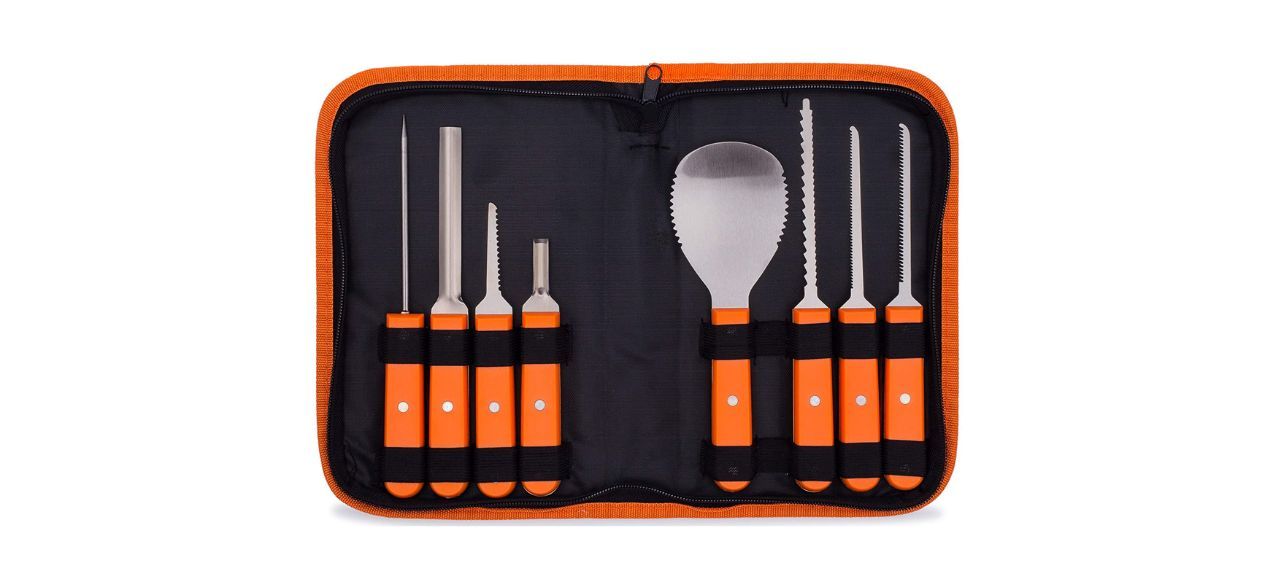 Bootiful Carving Tools Professional Pumpkin Carving Kit
This kit includes eight easy-to-use tools. The case allows you to keep track of all the parts. It features a fun black-and-orange design.
Best pumpkin carving stencil set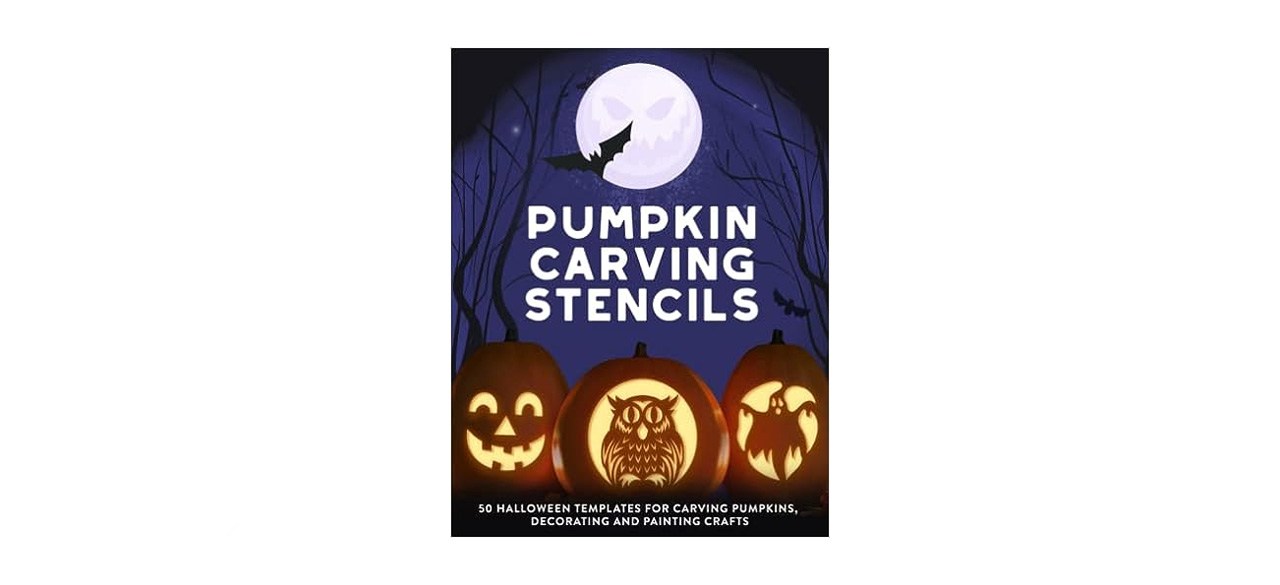 Jack O Pattern Press Pumpkin Carving Stencils
This set features 50 designs, such as bats, cats, owls, spiders, zombies, skeletons, vampires and ghost pumpkin carving stencils. Looking to design a Frankenstein pumpkin carving? The famous horror figure is in this set, too.
Popular themed pumpkin carving stencils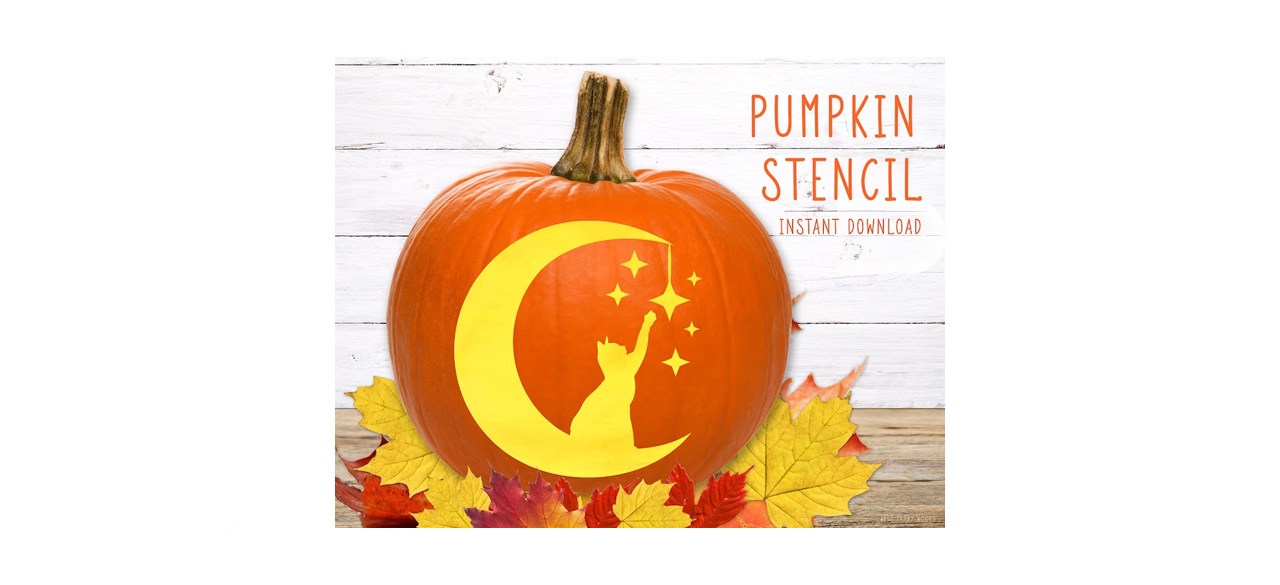 KidsPartyWorks Cat Pumpkin Stencil
Sitting on the moon and pawing at the stars… This cat pumpkin carving stencil is an adorable and mystical choice.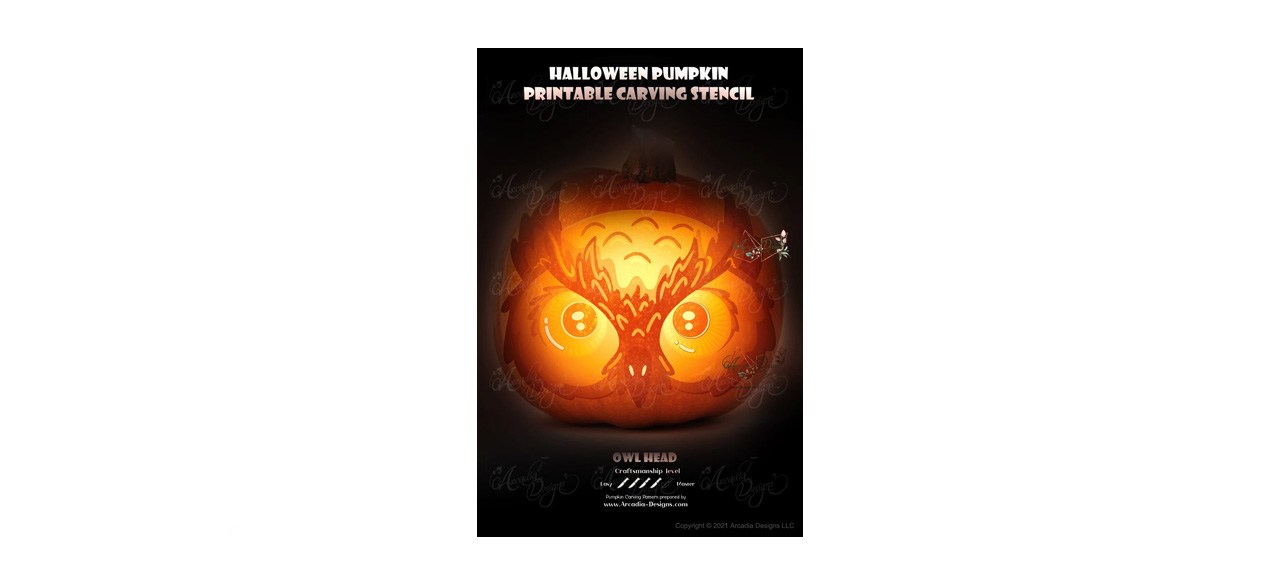 All4PartyTime Owl Head Pumpkin Carving Stencil
This owl pumpkin carving stencil is a hoot — while not exactly scary, it's pretty eye-catching.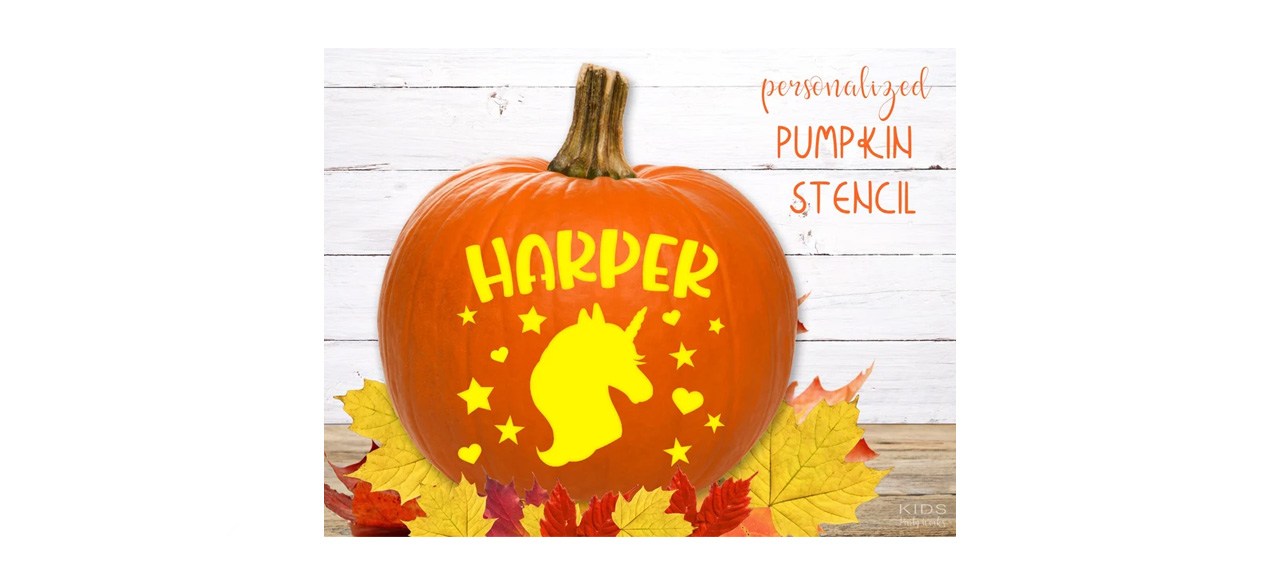 KidsPartyWorks Unicorn Personalized Pumpkin Stencil
If your little one is obsessed with unicorns, they'll love this personalized unicorn pumpkin carving stencil.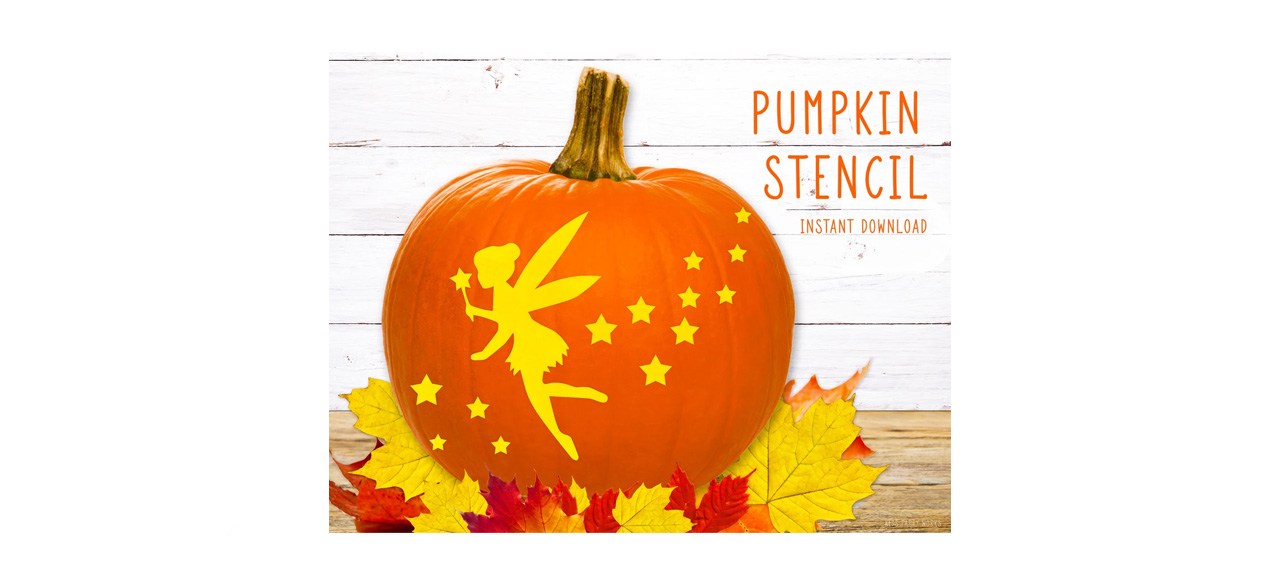 KidsPartyWorks Fairy Pumpkin Carving Stencil
This cute pumpkin stencil would look lovely with fairy lights or in a fairy garden.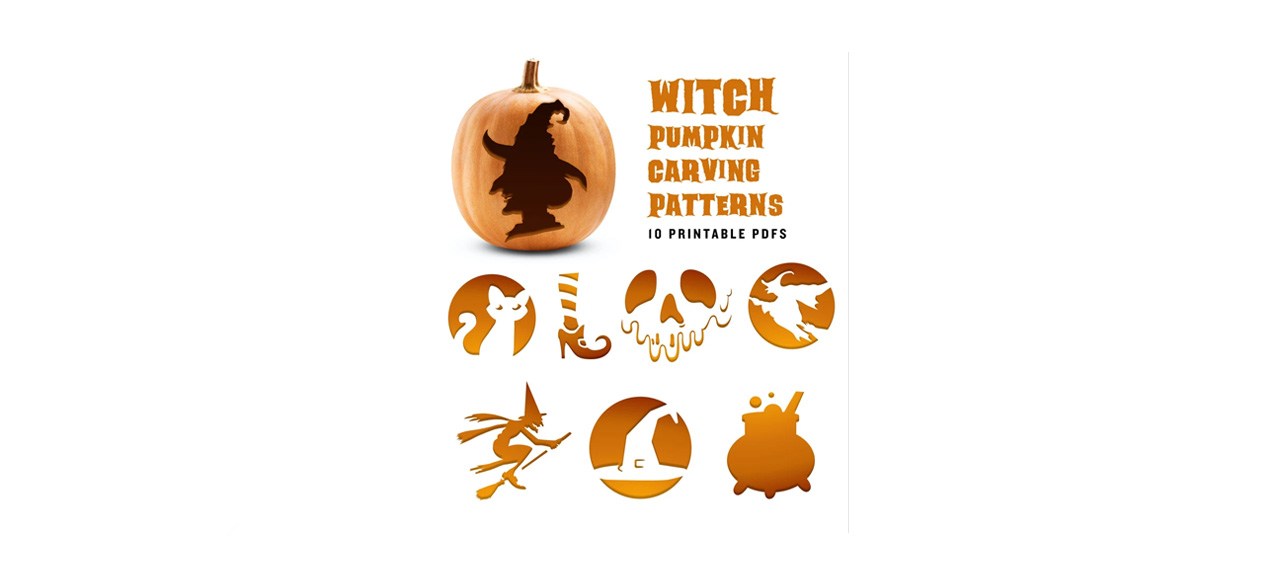 Spooktober Witch Pumpkin Carving Patterns
From witch boots to a bubbling cauldron, this set of 10 witch pumpkin carving stencils will add a magical touch to your Halloween display.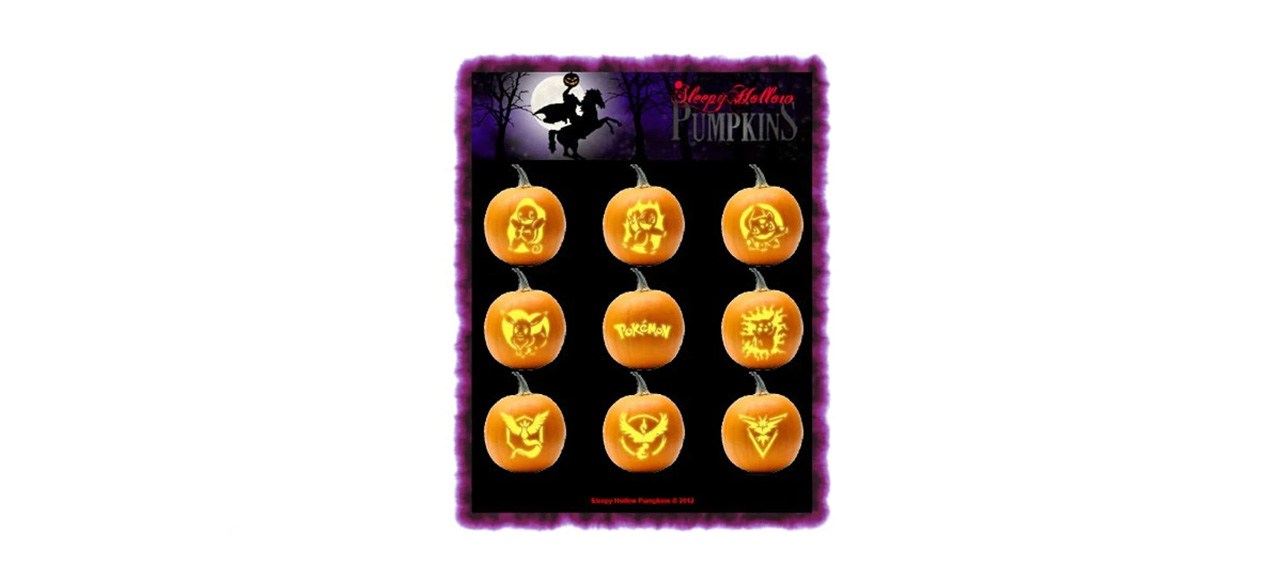 SleepyHollowPumpkins Pokemon Pumpkin Carving Patterns
This set of 9 Pokemon pumpkin carving stencils feature classic Pikachu, Charmander, Bulbasaur and more.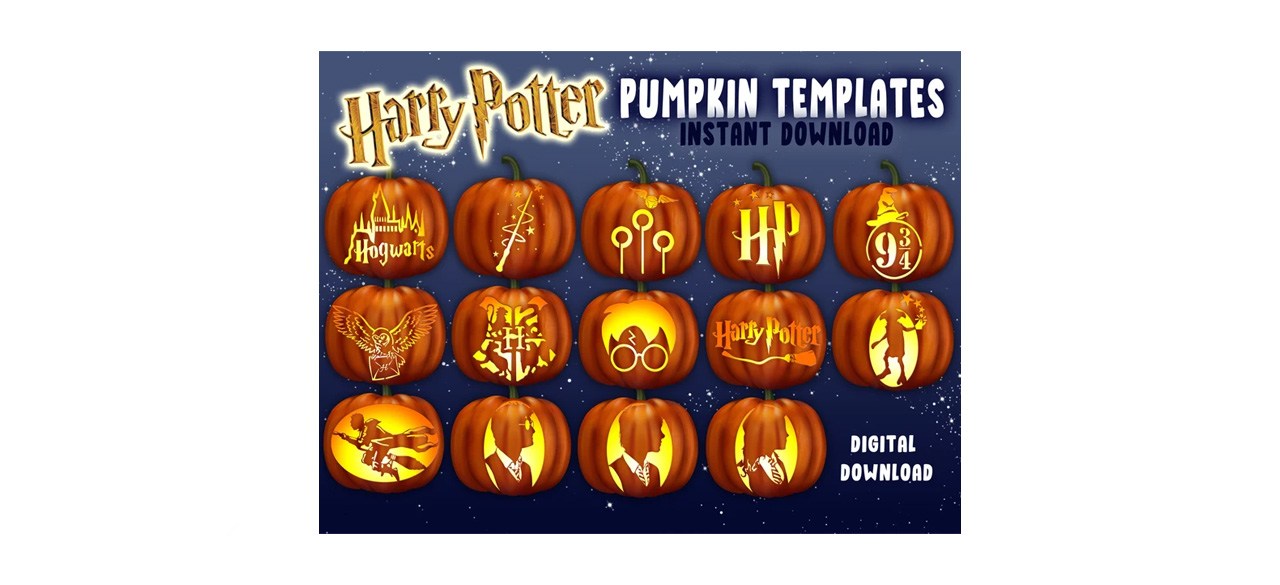 TeeGame Apparel Potter Pumpkin Carving Stencils
These Harry Potter pumpkin carving stencils recreate the magic of Hogwarts and the Wizarding World. The set comes with 14 stencils including a wand, the Hogwarts crest, Hedwig the owl, and even stencil portraits of Harry, Hermione, Ron and Dobby.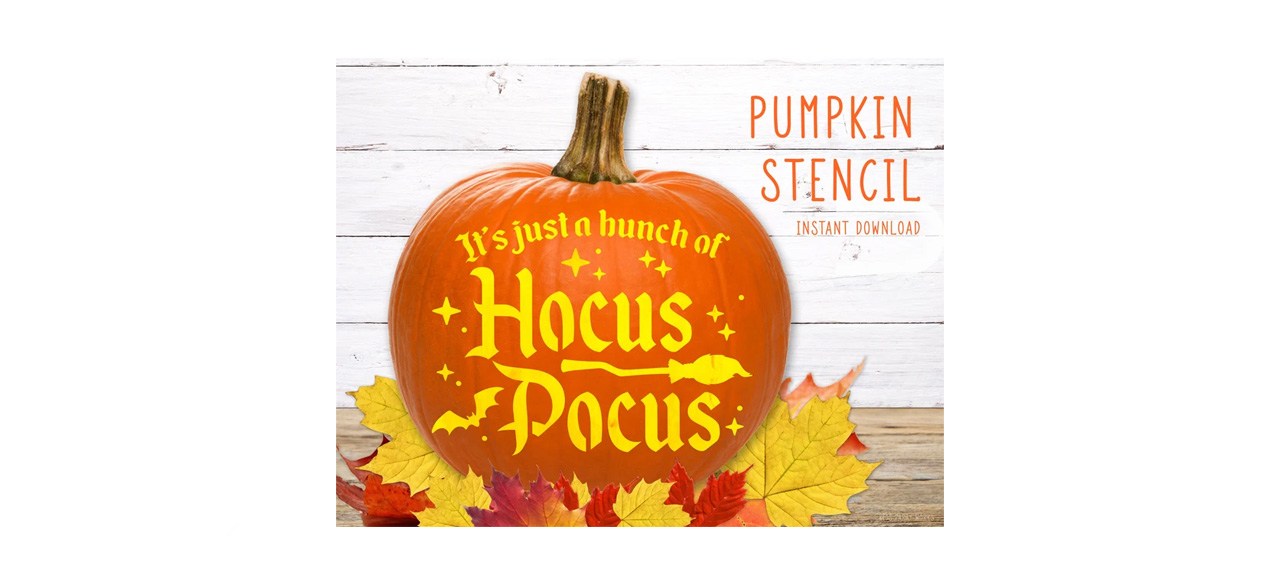 KidsPartyWorks Hocus Pocus Pumpkin Stencil
Fans of the Halloween classic will love this Hocus Pocus pumpkin carving stencil.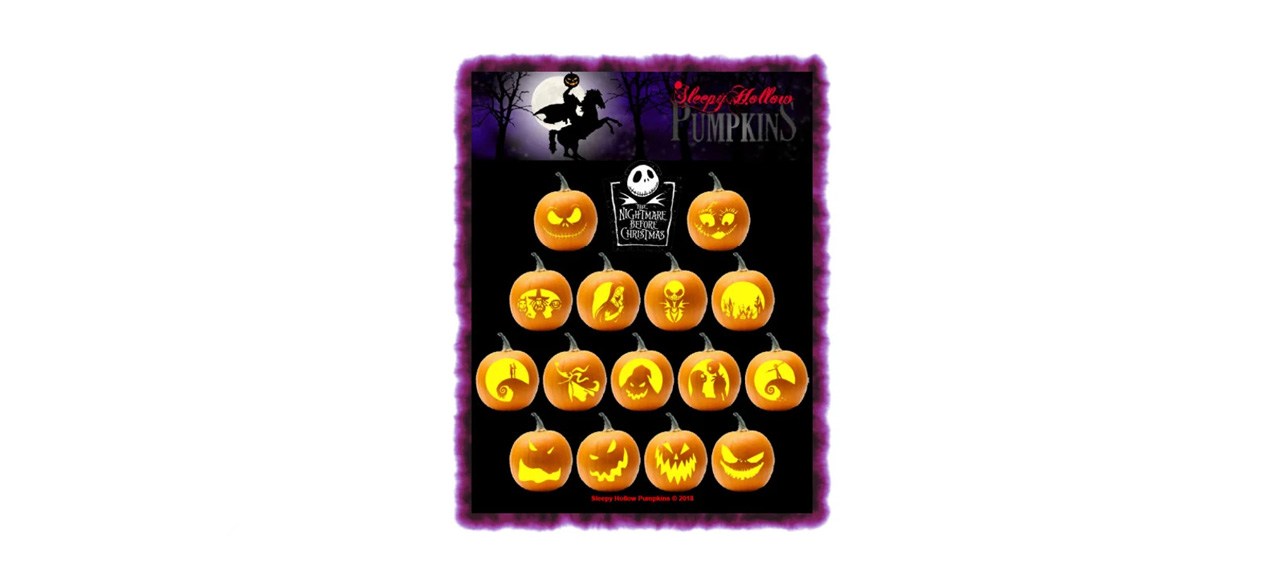 SleepyHollowPumpkins Nightmare Before Christmas Carving Patterns
Another nod to a timeless Halloween (and Christmas) movie, you'll get characters such as Jack Skellington, Sally and Zero the ghost dog in this set of 15 Nightmare Before Christmas pumpkin carving patterns.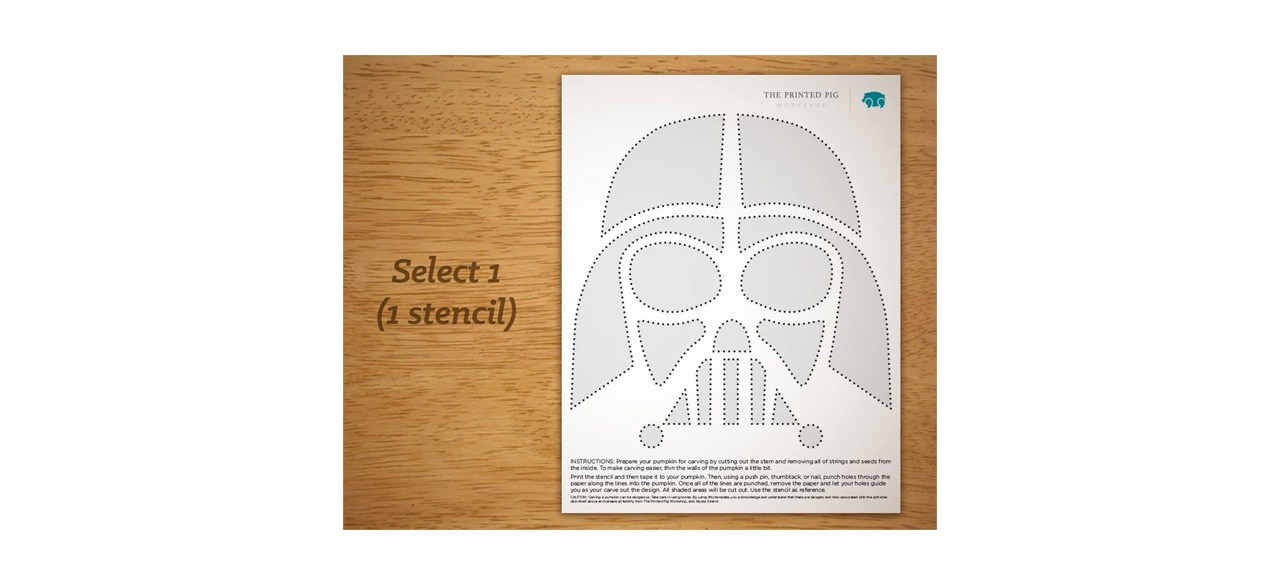 PrintedPigWorkshop Star Wars Pumpkin Carving Pattern
This Star Wars pumpkin carving pattern features the iconic and notorious Darth Vader for a galaxy-far-far-away Halloween display.
Want to shop the best products at the best prices? Check out Daily Deals from BestReviews.
Sign up here to receive the BestReviews weekly newsletter for useful advice on new products and noteworthy deals.
Cody Stewart writes for BestReviews. BestReviews has helped millions of consumers simplify their purchasing decisions, saving them time and money.
BestReviews spends thousands of hours researching, analyzing, and testing products to recommend the best picks for most consumers.
Copyright 2023 BestReviews, a Nexstar company. All rights reserved.