Summer means grilling season is in full swing. By now, you've probably enjoyed quite a few burgers, hot dogs, and steaks — but side dishes deserve just as much attention.
While chips and dip are a popular choice, you might be wondering how to incorporate healthy alternatives. Veggies have likely crossed your mind, but grilling them is totally different than cooking them indoors. But once you learn a few simple techniques, you'll be grilling greens (and plenty of other colorful veggies) in no time.
Here are our top tips and tricks for grilling all types of veggies on all types of grills.
Shop this article: Skewers, Weber Gas Grill and Weber Charcoal Grill
How to grill vegetables
Basics of grilling veggies
Grilling veggies isn't hard, but you'll need to take a few things into consideration for the most successful outcome.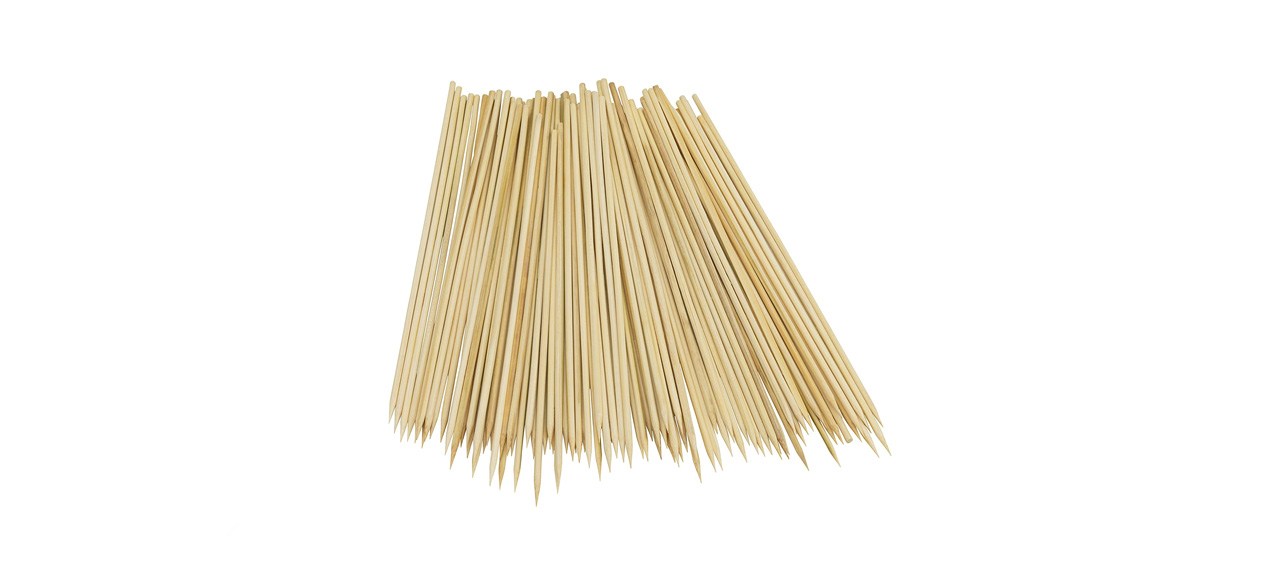 Having the right tools or utensils, such as skewers or grill baskets, makes it infinitely easier to grill certain vegetables. You can also use the tinfoil method, in which you cut veggies into uniform pieces, toss them in a marinade, and grill them enclosed as a packet.
Preparation is the key to tasty grilled vegetables. Use salt and pepper, spices, rub, or marinade to draw out a vegetable's natural flavor or introduce new ones. If you're using skewers, be sure to let them soak in water for 15 minutes prior to use.
Heat control is everything when it comes to grilling, especially vegetables, which tend to be softer than meats. Start by preheating your grill for 10 to 15 minutes. Monitor heat to ensure it maintains temperature and avoids dangerous flare-ups.
Grilling veggies requires ongoing attention. Some veggies take longer to grill than others, such as root or fibrous vegetables. Those with higher water content, like summer squash, tend to cook more quickly. This means you may need to flip or toss veggies while they're grilling, or continuously rotate them.
Optimizing cook time
While you can cook vegetables simultaneously, keep in mind that no two vegetables cook the exact same way. To optimize your time, you'll probably average out the cook time as well as the temperature — which is six to 10 minutes at approximately 350 to 400 degrees Fahrenheit.
As far as knowing when veggies are done, sometimes it's easy enough to tell by the char or noticeable change in color and aroma. If you're not exactly sure, you can piece the veggies to gauge the texture and tenderness to determine whether it's cooked to your preference.
Cooking vegetables in batches
If you'd like to give individual attention to veggies, cooking in batches is an ideal option. This helps you to achieve the correct char and tenderness without worrying about plucking certain veggies from skewers or grill baskets to let the others continue cooking.
Group veggies together based on similar cooking times and temperatures. It's common, for example, to group eggplant, mushrooms, and squash. You can also cook certain veggies on their own, like onions, since they often require continuous rotation.
Techniques and tips by grill type
While grilling has foundational methods and techniques, there are a few tweaks and adjustments you'll need to make depending on the type of grill you have.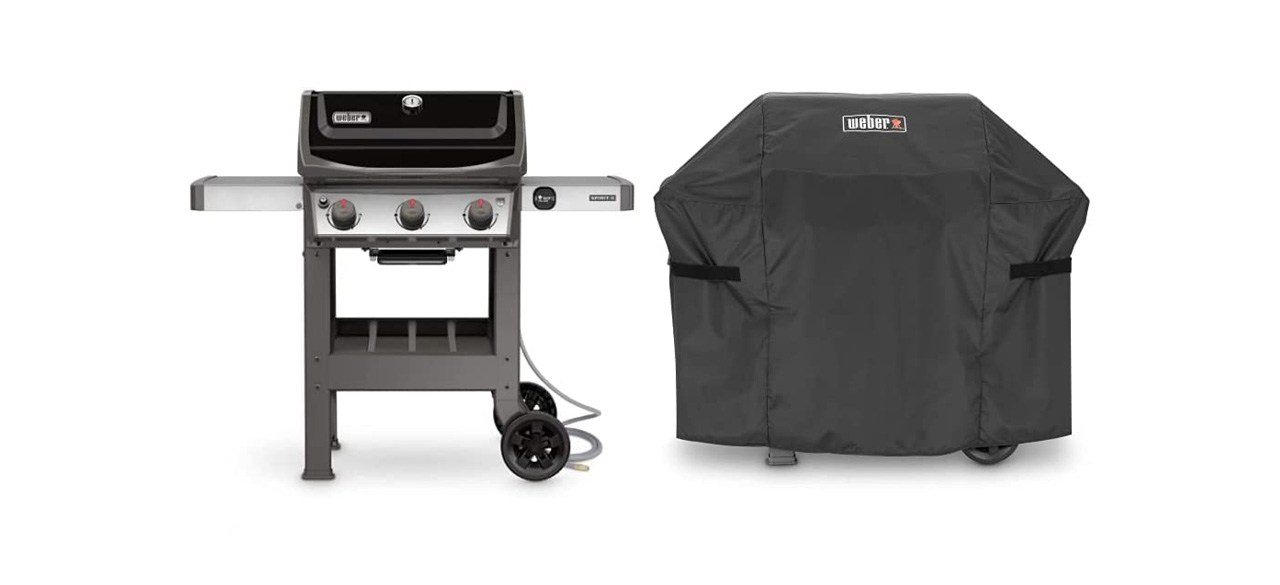 Grilling veggies on a gas grill
When it comes to gas grills, the key to successful veggie grilling boils down to proper heat control. Since you can control the flame with dials, you're able to make adjustments to maintain temperature — and to control flare-ups. If possible, grill veggies in their own medium-heat zone. Not only does this help maintain temperature, but it also prevents cross-contamination with foods grilled at higher temperatures like meats or seafood.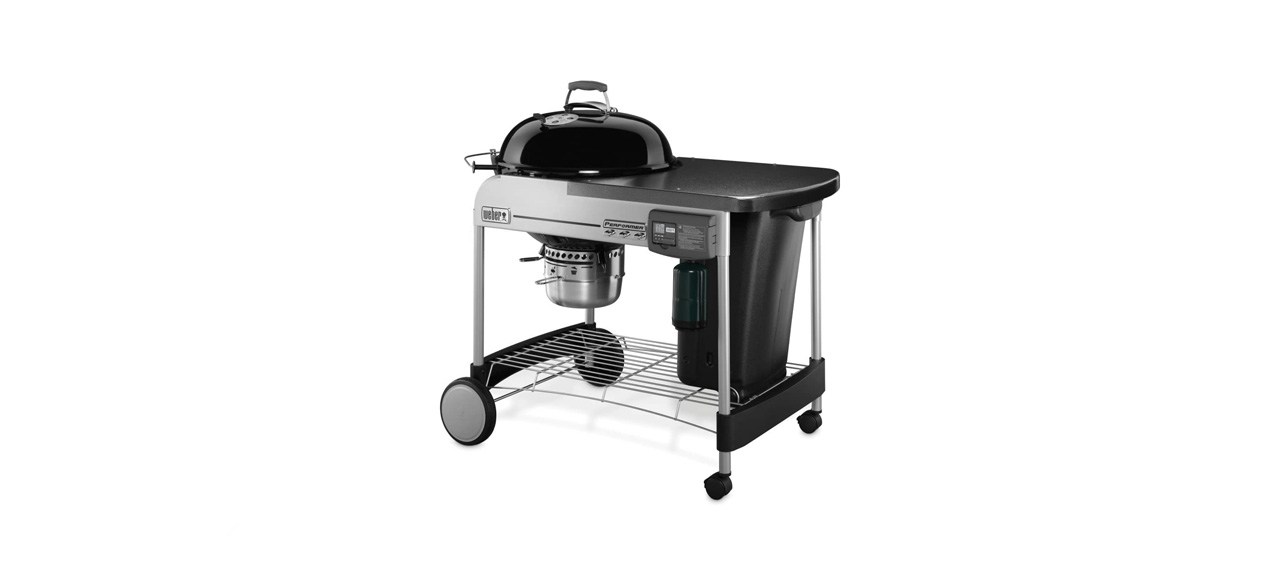 Grilling veggies on a charcoal grill
Tap into your brick-zoning skills to maximize your veggie grilling experience on charcoal grills. For the most part, batched veggies grill best at medium-high heat. Since many charcoal grill owners are used to assembling two zones — high heat and low heat — it's recommended to sear veggies in the hot zone and then transfer them to the lower heat one to finish cooking.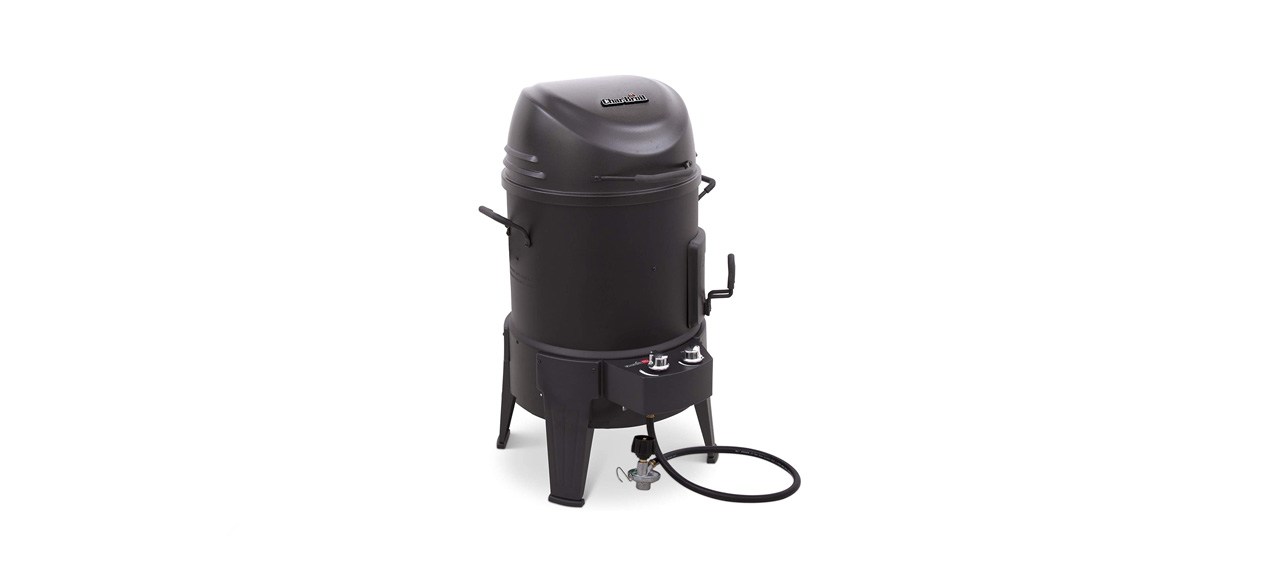 Roasting veggies in a Big Green Egg or smoker
It's best to cook veggies on the top rack of the smoker in a grill pan or basket, and most definitely above any meats or seafood you're cooking at the same time. This gives them enough distance from the heat source to smoke without burning, plus it's a great opportunity for the foods below to catch flavorful drippings.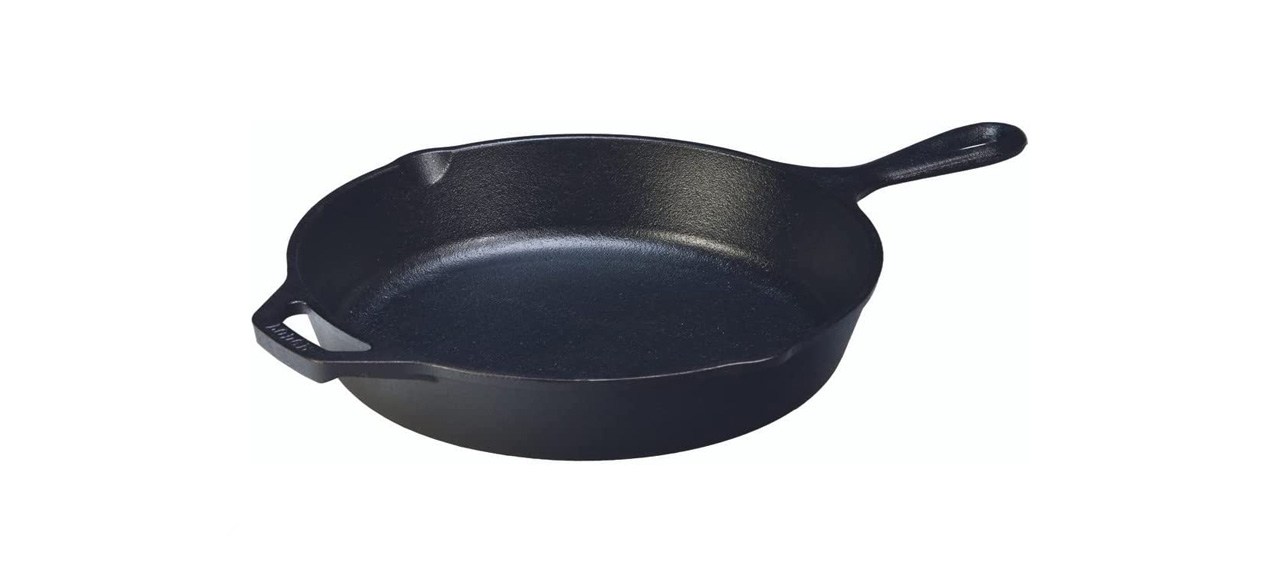 Grilling veggies with cast iron pans
If you're already a fan of cast iron cooking, you'll be pleased to know that you can saute veggies with cast iron pans. Set your grill to medium heat, and once it reaches the optimal temperature, place the cast iron pan on it to preheat for five to eight minutes. Add a few tablespoons of butter, toss in the veggies, and let them saute until they reach your preferred tenderness.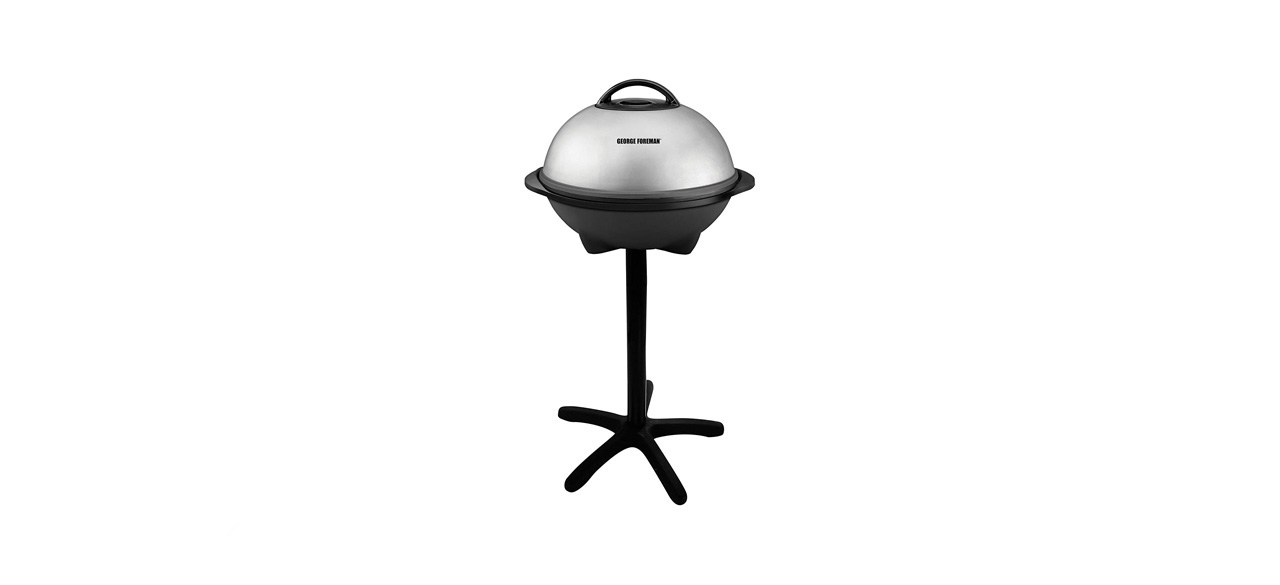 Grilling veggies on an electric grill
Perhaps the easiest grilling method is using a non-stick electric grill. Simply spray the grill plates with non-stick spray, then set it to preheat to medium-high. While you're waiting, prepare your veggies. You can cut them in large, slender pieces or you into one-inch cubes for kebab cooking. Cook time varies with these grills, so follow the cook time guide included with your user manual for reference.
Our favorite grilled veggie recipes
The sky's the limit when it comes to grilling, so here are some of our favorite pairings of popular summer veggies. For most of these recipes, you can cook them on skewers, in a grill basket, or enveloped in tinfoil.
Classic kebabs: Round up bell peppers, onions, tomatoes, and zucchini, and soak skewers for 15 minutes. Chop each veggie into two-inch pieces and toss them in a light coating of olive oil, oregano, basil, salt, and pepper.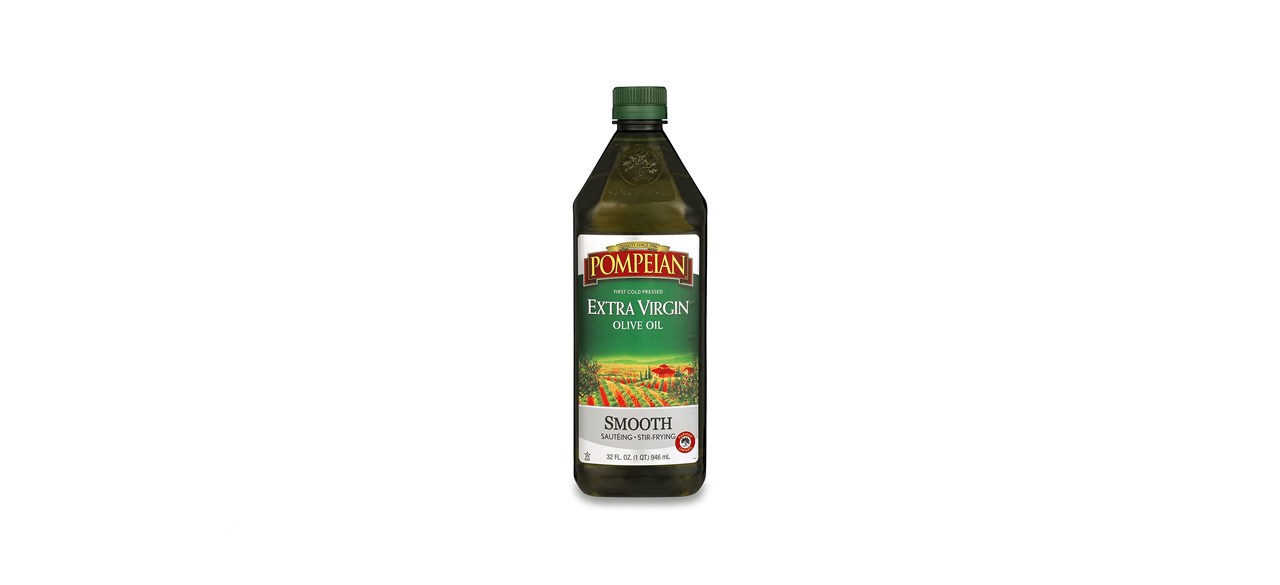 Deconstructed cucumber-tomato salad: Pick up firm red onions, cherry tomatoes, and cucumber, and cut them into uniform pieces for a grill basket. Toss them in a light marinade of red wine vinegar, olive oil, fresh dill, mint, and garlic salt.
Tri-squash delight: Go colorful with yellow squash, summer squash, and zucchini, and dice them in quarter-inch medallions. Add Vidalia onions, chopped in two-inch cubed pieces. Toss veggies in a light coating of olive oil, garlic powder, freshly ground black pepper, and a dash of nutmeg.
Grilled rosemary potatoes and button mushrooms: Parboil halved baby red potatoes. Add potatoes and mushrooms to a bowl and toss in light olive oil with fresh rosemary, salt, and freshly ground pepper.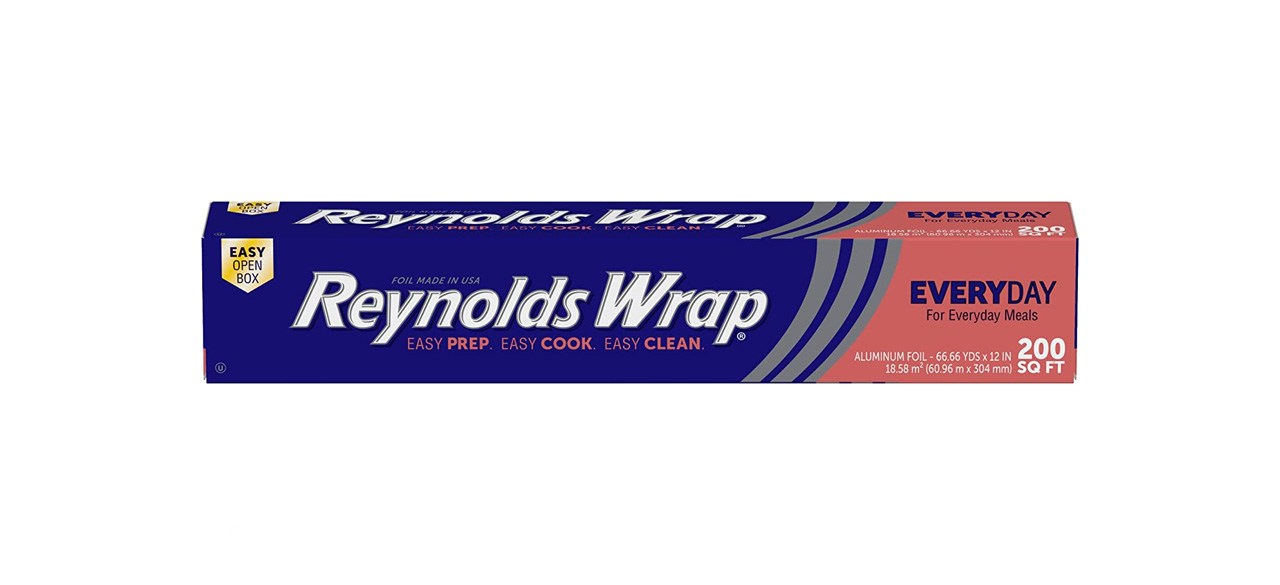 Tinfoil veggie medley: Slice red peppers, red onions, and carrots into thin, uniform pieces. Grab your favorite marinade (we like garlic teriyaki) and toss the sliced veggies with string beans in a bowl. Transfer the medley into tinfoil, fold it into a packet, and cook for 20 minutes.
Want to shop the best products at the best prices? Check out Daily Deals from BestReviews.
Sign up here to receive the BestReviews weekly newsletter for useful advice on new products and noteworthy deals.
Sian Babish writes for BestReviews. BestReviews has helped millions of consumers simplify their purchasing decisions, saving them time and money.
Copyright 2023 BestReviews, a Nexstar company. All rights reserved.