Using a pool vacuum does more than keep your summer oasis looking tidy. Vacuuming removes heavy debris from a pool's floor that, if left to accumulate and decay, could result in cloudy water, algae and bacterial growth. Too much mess in your pool requires you to use more chemicals to treat your water and may shorten the life of your pump.
Shop this article: Pool Blaster Max, Hayward Aquanaut 400 and Dolphin Nautilus CC Plus Robotic Pool Vacuum
Pool vacuum types
Three types of pool vacuums are available with features for different situations and preferences.
Handheld pool vacuums are like household vacuums. They feature a brush-covered suction head attached to a long handle so they can scrape the pool's floor and suck up dirt. Some handheld pool vacuums feature a motorized filter, while others attach to your pump or even your garden hose. These models are the least expensive but take the most time and energy to use.
Automatic suction vacuums, or "side suction" vacuums, connect to your pool pump's intake via a long hose. They then use the suction to move around your pool independently. These vacuums require your pool pump to be on while they run, which results in increased energy usage.
Robotic vacuums are the easiest and most energy-efficient pool cleaners. They operate by themselves without needing to draw any power or suction from your pump. Many robotic cleaners can climb the walls of your pool to scrape off the grime there. They typically come with many features, including remote control options for spot cleaning. However, they are the most expensive type.
Pool size
Regardless of which vacuum type you choose, the larger your pool is, the more time it takes to vacuum. Automatic and robotic vacuums operate in the background and don't require your time or attention to keep your pool clean. Handheld vacuums need to be pushed by someone in or beside the pool. Large swimming pools can take hours to clean with a handheld vacuum.
Pool type
Not every vacuum works with every type of pool. If you own an above-ground pool without a pump and filter, you must use manual vacuums that run off of battery power or attach to your garden hose. Automatic vacuums are usable with any pool that has a filtration pump installed. Robotic vacuums are the best for in-ground pools. Vacuums that climb the walls are only suitable for in-ground pools.
Cleaning frequency
Generally, pools need vacuuming once a week unless windy weather or excessive use gets more debris into it than usual. If your pool is beneath trees that regularly drop leaves, pollen and seeds into it, it needs cleaning more frequently. Consider how much buildup your pool accumulates and determine how much time you are willing to spend on maintaining it.
Your physical ability
Vacuuming a pool manually is cost-effective but requires strength and balance to push it for extended periods. Those who opt for handheld vacuums must be certain that they can use them weekly. If you use a manual vacuum, you may also need to invest in a pool brush to scrub any stubborn algae it leaves behind.
Best handheld pool vacuums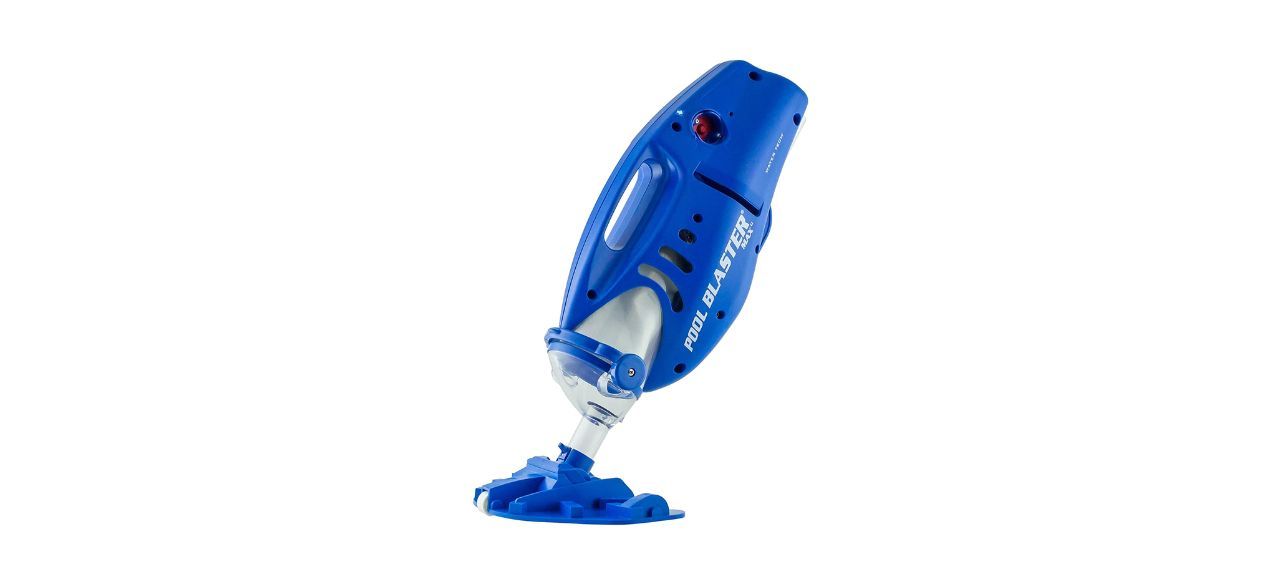 This vacuum features powerful suction and a generous debris collection chamber. It's attachable to a telescopic pole to reach the bottom of pools of any depth. The cordless operation makes it easy to move around, and the battery can run for an hour on a single charge.
Sold by Amazon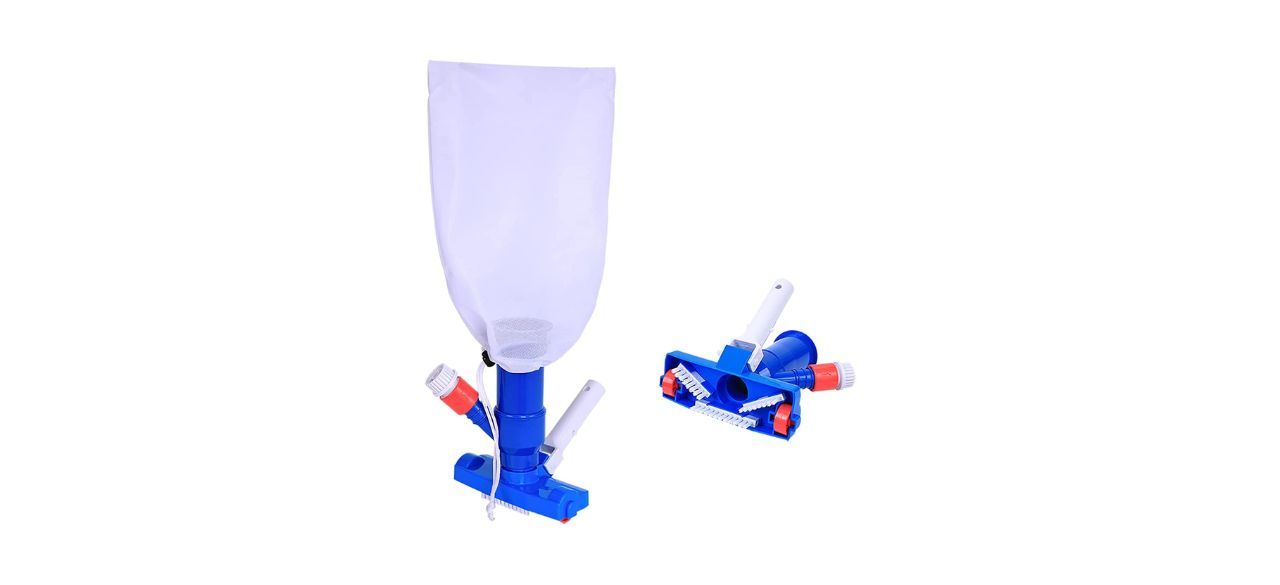 Pool Supply Town Pool Jet Vacuum
At less than $30, this vacuum is a great value for those who own pools that don't accumulate much debris. It requires no charging, includes no electronics and uses your garden hose to create suction. It's only for small pools.
Sold by Amazon
Best automatic suction pool vacuums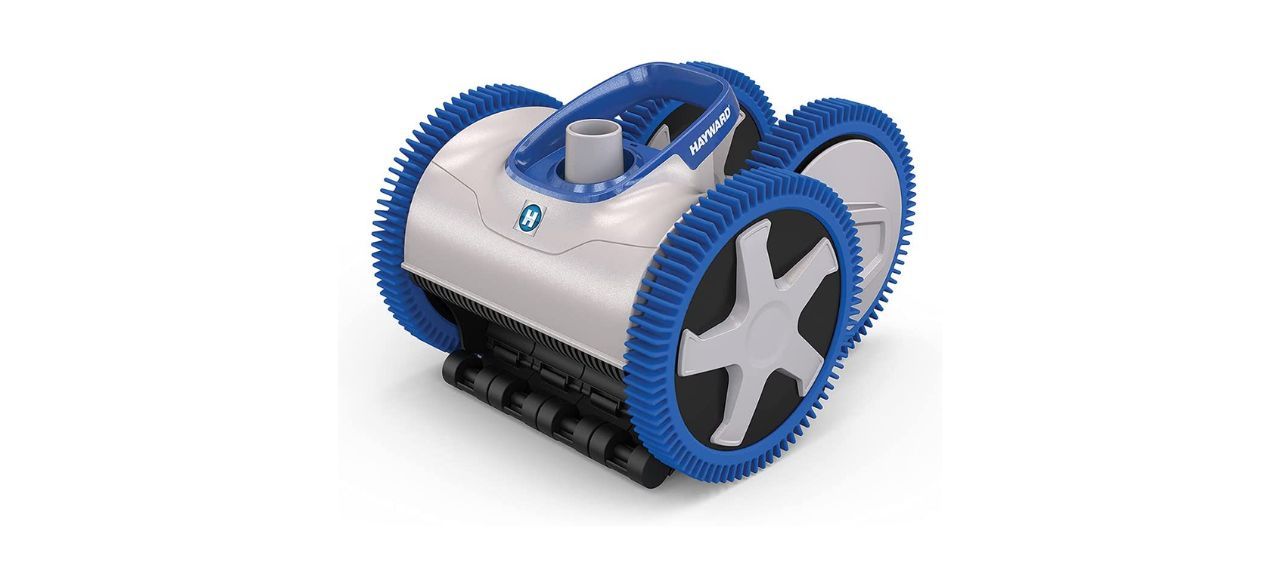 This vacuum does the dirty work for you by propelling itself across your pool's floor and walls using the pressure from your pump. It can navigate obstacles and maintain suction on any material or surface. Its rubber wheel treads and 40 feet of included hose make it great for large pools. Additionally, its anti-clog motor can handle large leaves. It's for in-ground pools only.
Sold by Amazon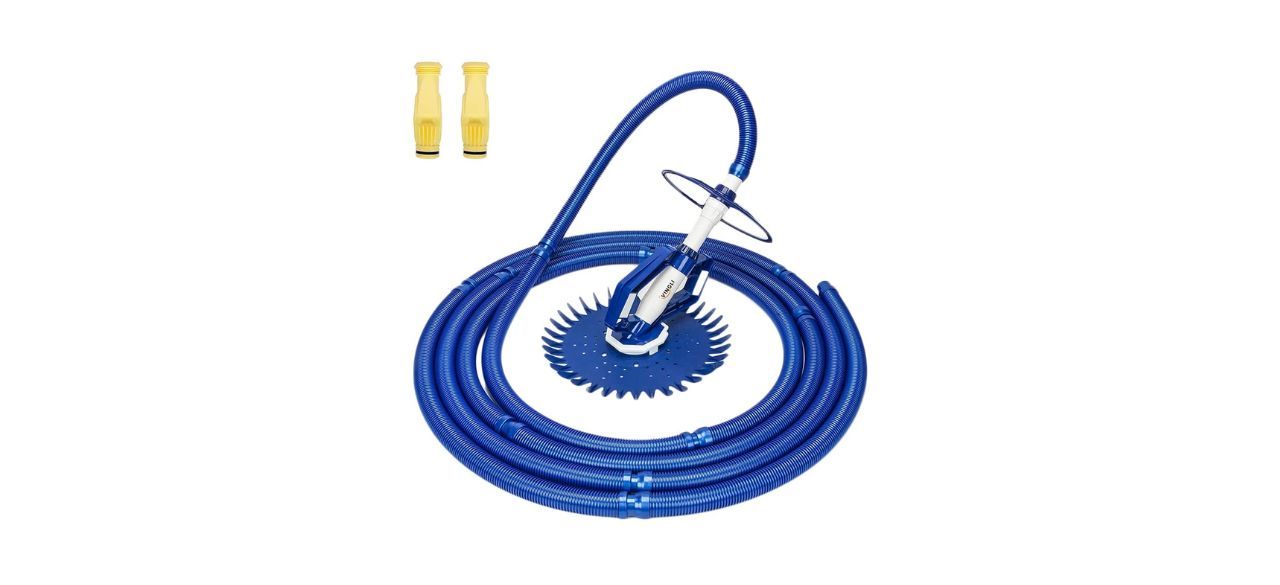 Vingli Automatic Swimming Pool Cleaner
This cleaner attaches to your pump to automatically vacuum the bottom and sides of your pool. It includes hose sections that let it reach 33 feet in length. An adjustable valve lets you choose the suction that works best for you.
Sold by Amazon
Best robotic pool vacuums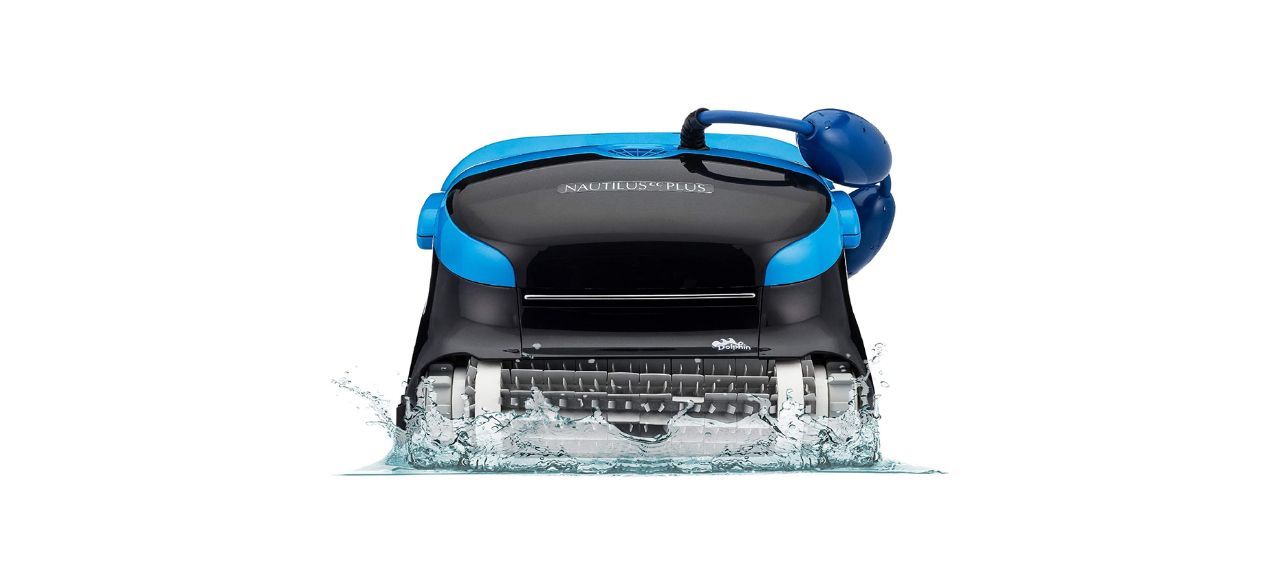 Dolphin Nautilus CC Plus Robotic Pool Vacuum
This robotic vacuum provides a deep, thorough clean for pools up to 50 feet in two hours. It operates independently and does not require attachment to your pool's pump. The filtered chamber is spacious and able to hold large items and small pieces of dirt and debris. It has an automatic scheduling feature and two rotating brushes. It's for in-ground pools only.
Sold by Amazon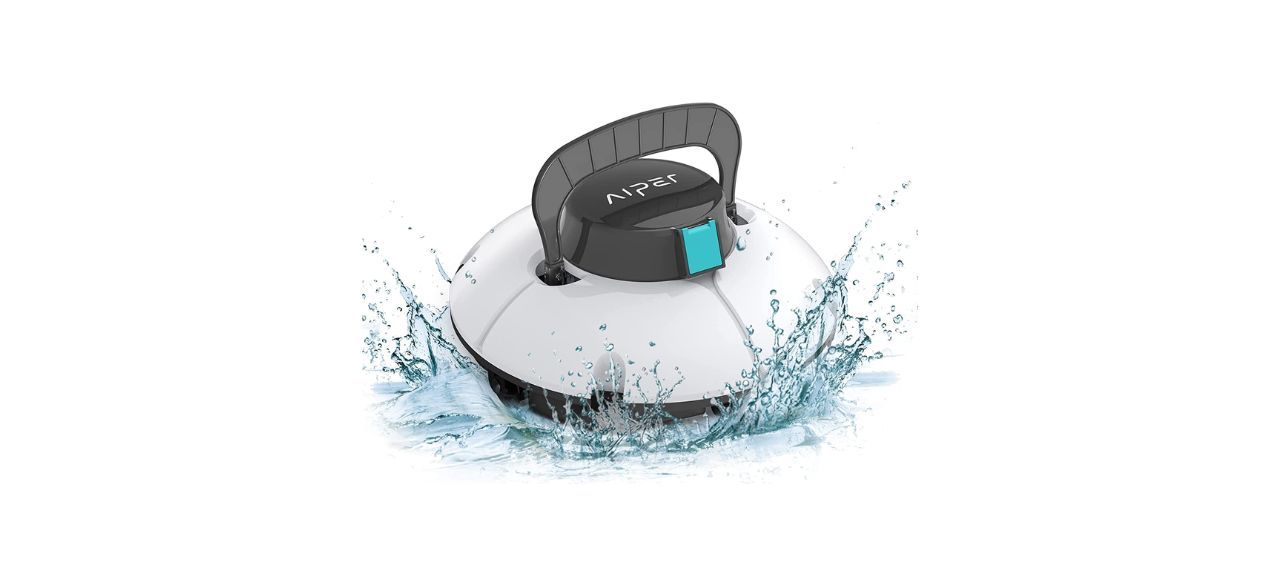 Aiper Cordless Robotic Pool Cleaner
This vacuum offers an affordable way to enjoy the ease of a robotic cleaner with some compromises. It can run for up to 50 minutes before needing a charge. When battery life is low, it parks itself near a wall for easy retrieval with its included hook and pole. Because it does not climb, it's usable in any type of pool.
Sold by Amazon
Want to shop the best products at the best prices? Check out Daily Deals from BestReviews.
Sign up here to receive the BestReviews weekly newsletter for useful advice on new products and noteworthy deals.
Derek Walborn writes for BestReviews. BestReviews has helped millions of consumers simplify their purchasing decisions, saving them time and money.
Copyright 2023 BestReviews, a Nexstar company. All rights reserved.