Most people know the standard rule to wait 30 to 60 minutes after eating to swim. But is it grounded in science? As it turns out, waiting to swim after you eat isn't a must-do, but it's also not a bad idea. There's room for nuance because everyone's body is different.
Shop this article: Columbia Sportswear Men's Backcast III Water Short, Baleaf Women's Adjustable Swimsuit and Aegend Swimming Goggles
Is swimming after eating dangerous?
In short, no. Swimming after eating is no more hazardous than enjoying other forms of recreational exercise after a meal.
The myth
As the myth goes, according to the Mayo Clinic, if you don't wait at least 30 minutes after eating before you swim, you could experience stomach cramps, muscle cramps or fatigue, all of which increase the risk of drowning.
The science
After you eat food, about 20% to 25% of your blood flow diverts to your abdomen to aid digestion, according to AARP. That's helpful to know if you're planning on exerting yourself as a professional athlete, but recreational swimmers don't need to worry.
The truth
Swimming after eating is not dangerous and doesn't pose any more threat than going for a walk after dinner. The rumored rule to wait up to an hour before stepping in the pool is not based on evidence. According to the Mayo Clinic, though you may not feel the most comfortable after filling up on a meal, it's perfectly OK to go for a light swim after you eat.
Factors to consider before eating and swimming
The bodily response to eating before swimming differs from person to person. It depends on various factors, so it's most important to pay attention to how you feel after you eat and listen to your body before diving back into the water.
Type of food
The kinds of food you eat can change how your body reacts and digests. It's not surprising that a salad will make you feel differently than a few slices of pizza. If you notice your body needs more time to digest certain foods, you can avoid those before you swim.
Amount of food
Another thing to remember is the size of the meal you eat before swimming. For example, eating a full Thanksgiving dinner might make you feel more groggy than if you were eating a regular lunch. Eating a full, well-balanced meal is always good, but stuffing yourself before swimming could lead to feeling bloated or overfull, which could be uncomfortable in the water.
Level of activity
One of the drivers behind the wait-to-swim mentality is that rigorous exercise after a meal could demand more blood flow, which your body needs to digest the food you just ate. However, if your exercise in the water is light to moderate, you don't need to worry. According to AARP, light exercise after a meal is always OK, whether a walk around the block or a light swim.
Hydration and sun exposure
Everyone interested in swimming should work to stay hydrated and use sunscreen regularly. Drinking enough water keeps your body functioning properly, and sunscreen helps combat heat exhaustion, which can happen more often if you're swimming or sweating, according to the Mayo Clinic.
Digestive health
Finally, consider your medical history before swimming, including any medications that may affect digestion or digestive conditions. This can help identify foods that will feel better in your belly before stepping into the water.
FAQ
Q. Are there benefits to eating before swimming?
A. The clearest benefit of eating before swimming is that you'll feel satiated. Beyond combating the common "hangry" feeling, eating well before working out in the water ensures your body has enough energy to last through your swim session until your next snack or meal.
Q. What types of food are best to eat before swimming?
A. Healthy snacks and meals are always good options before swimming or any form of exercise. If you're an endurance swimmer, a carbohydrate-loading diet may help your body store and use enough fuel during long stretches of 90 minutes or more, according to the Mayo Clinic. For everyone else, following your routine eating habits will suffice. Planning pre- and post-workout snacks will help get your body the nutrients it needs to recover.
Q. What types of food should you avoid before swimming?
A. Many foods to avoid may be obvious, such as alcohol or coffee. Others may include legumes, dairy or foods high in fiber, as those can all cause digestive distress, which may be uncomfortable in the water. However, each person's tolerance is unique, so pay attention to what works and doesn't work for your body.
Q. Why does swimming make you hungry?
A. Swimming, like any physical exercise, may make you hungry. It's not uncommon to crave food after burning calories during a workout, and swimming is no different. One study measured participants' appetite and food intake before and after swimming. It found that water temperature may play a role in stimulating appetite, though swimming did change how much food a person actually consumes.
What you need to buy for safe swimming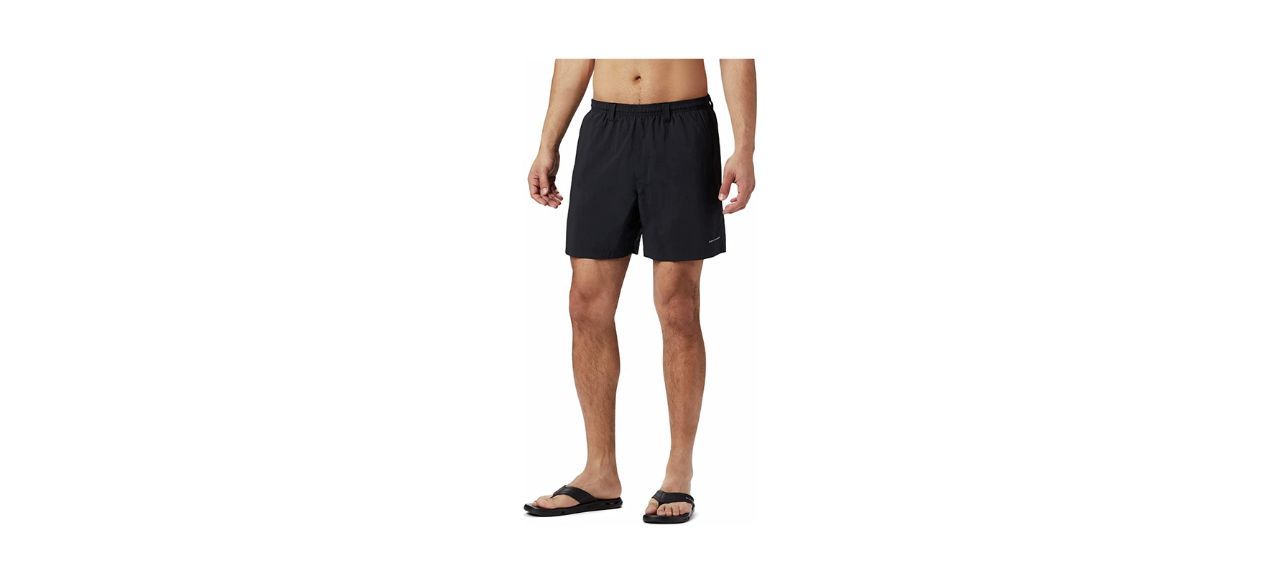 Columbia Sportswear Men's Backcast III Water Short
These versatile outdoor recreation shorts are a closet staple. They are great for swimming and other outdoor activities and feature a mesh liner, UV-blocking fabric and a zipper cargo pocket.
Sold by Amazon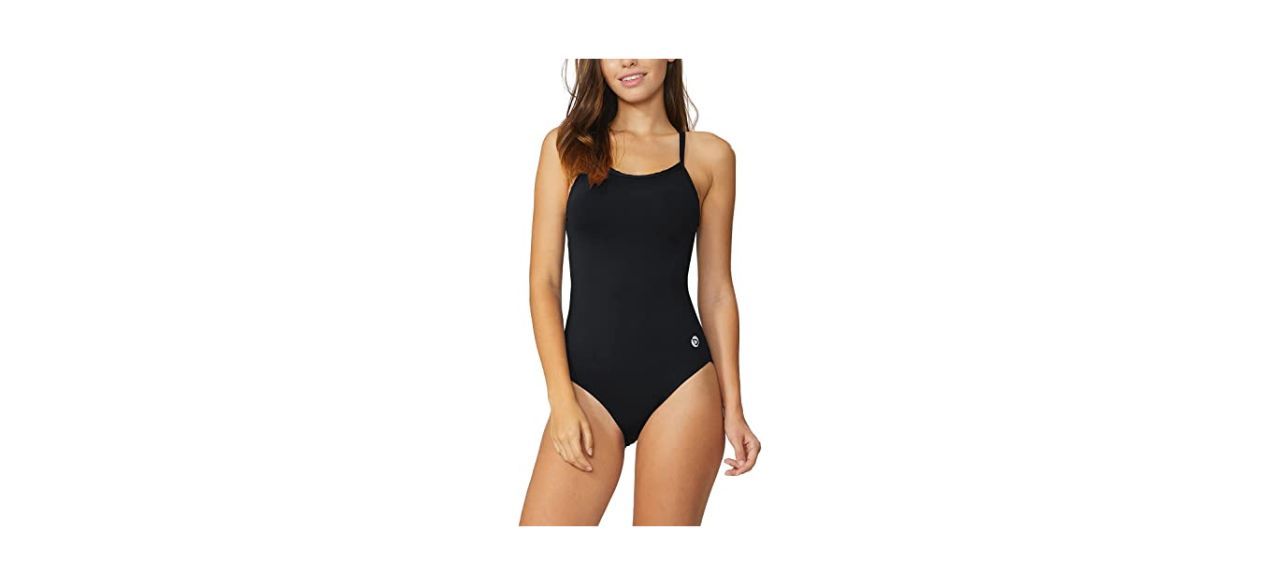 Baleaf Women's Adjustable Swimsuit
This classic one-piece swimsuit features adjustable straps, removable cups and chlorine-resistant nylon. It's available in multiple colors.
Sold by Amazon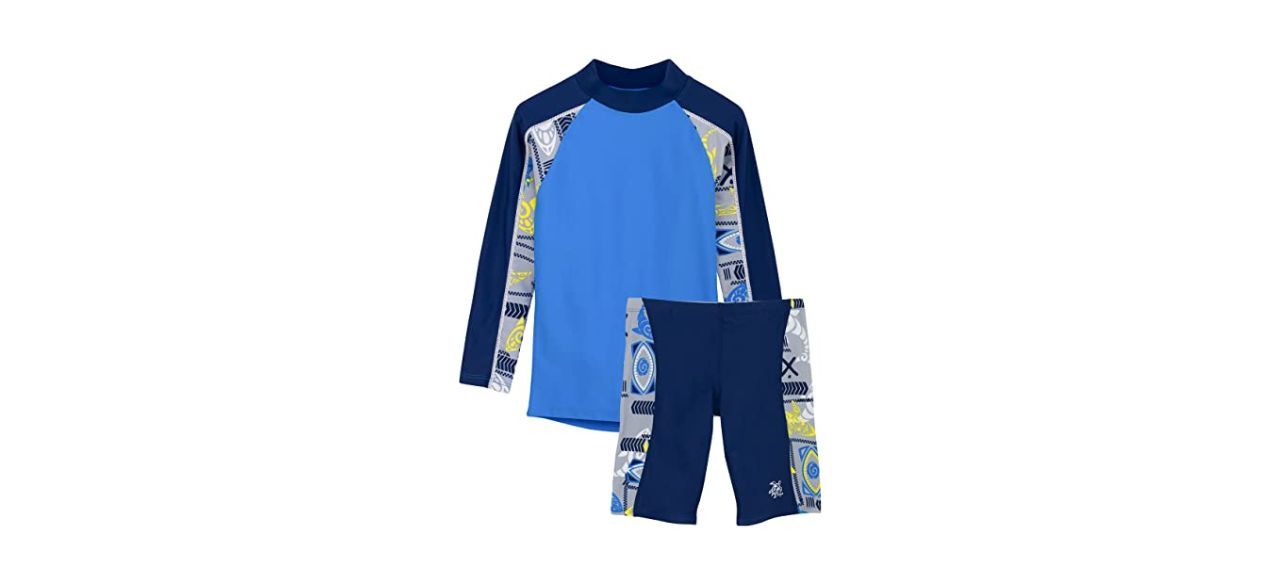 Tuga Boys' Two-Piece Long-Sleeve Swimsuit
For full sun protection, this two-piece boys' swimsuit blocks up to 98% of UVA and UVB rays with a high rash guard and long sleeves. Flatlock stitching adds comfort to the quick-drying swimsuit, which is available in three color options and several sizes.
Sold by Amazon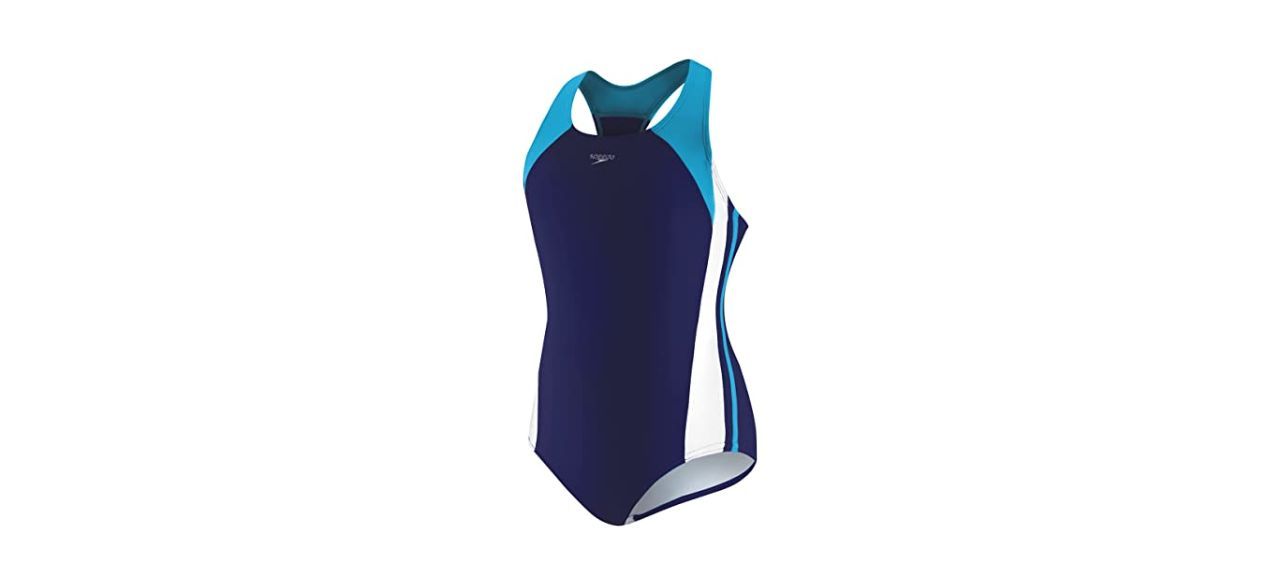 Speedo Girls' Infinity Splice One-Piece Swimsuit
This lightweight one-piece swimsuit offers full coverage that doesn't ride up, and it is chlorine-resistant. It is available in sizes 7 to 16 and comes in various colors and patterns.
Sold by Amazon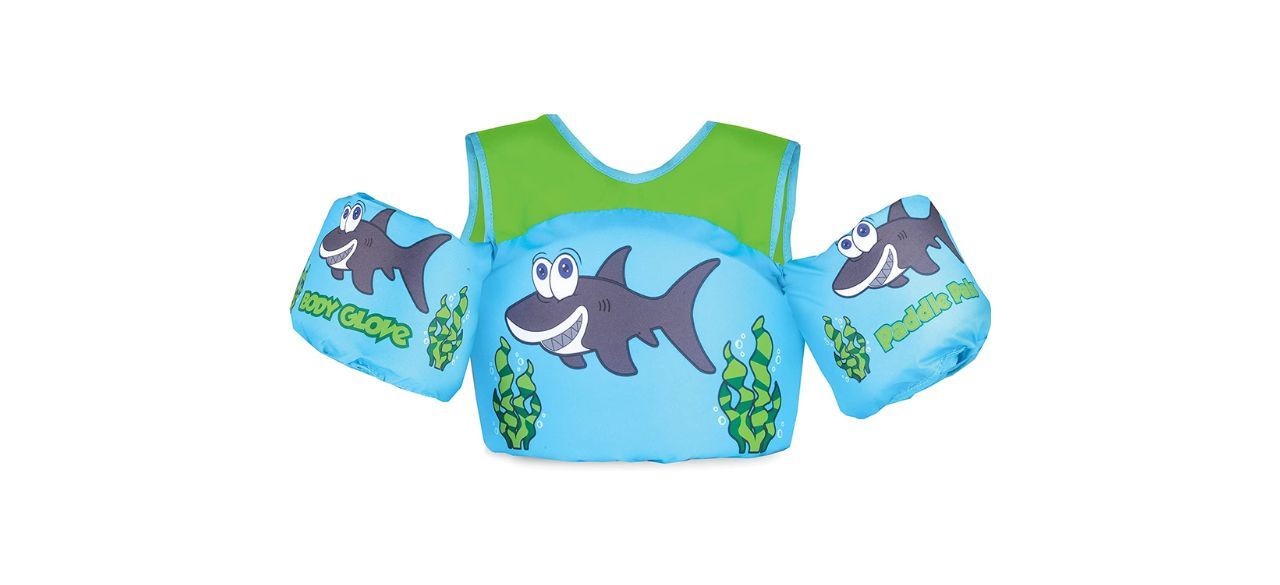 Body Glove Paddle Pals Life Vest
This children's life vest is a comfortable all-in-one safety vest for keeping kids afloat in the water. The combination of a shoulder strap and back buckle keeps children strapped in so they don't accidentally slip out. The panels are adjustable and come in a wide variety of fun patterns.
Sold by Amazon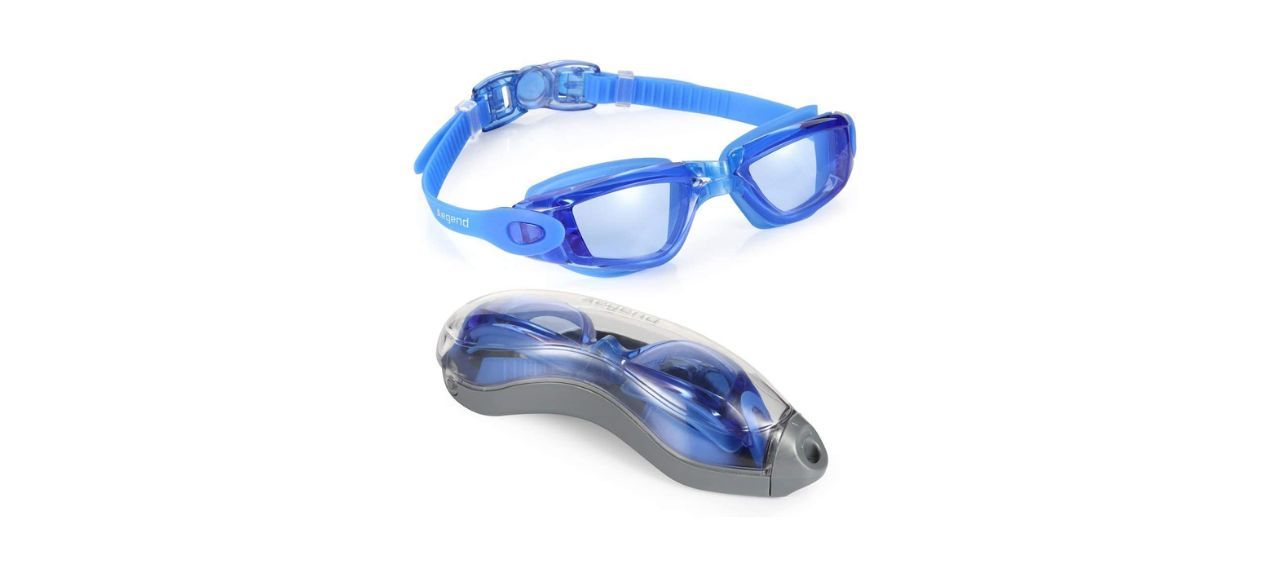 These goggles use flexible silicone frames that are fog-resistant and leak-resistant for an improved experience. The high nosepiece and adjustable back strap improve fit and comfort. They come in more than 10 colors and styles.
Sold by Amazon
Want to shop the best products at the best prices? Check out Daily Deals from BestReviews.
Sign up here to receive the BestReviews weekly newsletter for useful advice on new products and noteworthy deals.
Katy Palmer writes for BestReviews. BestReviews has helped millions of consumers simplify their purchasing decisions, saving them time and money.
Copyright 2023 BestReviews, a Nexstar company. All rights reserved.