Maintain a lush lawn
With warmer temperatures and longer days, summer is a time when you likely spend more time outdoors. Whether you're relaxing in the yard or hosting a barbecue, you'll want your grass to look healthy when the heat sets in.
Hot, dry weather can be tough on a lawn. If you can't stand the sight of parched, discolored grass, you don't have to be stuck with a lawn that needs TLC all summer. Luckily, you can maintain a healthy, green lawn no matter how hot the weather gets.
Shop this article: Eden Adjustable Garden Sprinkler, Scotts Turf Builder Lawn Food and Ego Power+ Cordless Lawn Mower
What causes problems for your lawn in the heat?
In dry summer weather, your grass needs regular watering. If you water it too lightly or too often, its roots may not get fully saturated, affecting the growth and health of your lawn.
While it's essential to mow your lawn to promote healthy growth, cutting your grass too short can prevent proper root development and even cause scorching. However, letting your grass grow too long can also cause issues. Cutting more than one-third of its length at a time in warm weather can adversely affect your lawn's health too.
Unfortunately, insects and lawn diseases thrive in warm weather, so they're usually a bigger problem for your grass in summer. These pests can cause brown or discolored spots in the lawn even if you're watering properly.
When the weather is warm, you and your family will likely spend more time outdoors in your yard. If you have children, they may be playing on the grass or just running across it. This additional traffic on your lawn can cause discolorations and deter healthy growth.
How to help your lawn beat the summer heat
To keep your grass healthy in hot summer weather, it's crucial to water it consistently. If the weather is dry and the grass doesn't get enough moisture, your lawn can develop brown or yellow patches. Watering it in a way that mimics rainfall is usually best, so you should soak it deeply to ensure its roots are fully saturated. You shouldn't water your lawn every day, though.
For most climates, watering three to four times a week to provide a total of 1 to 1.5 inches of water is sufficient. However, if you have rainy weather, you can cut down on watering with your sprinkler or garden hose that week. Be sure to also abide by any local drought ordinances when deciding on a watering schedule.
You want the water you give your lawn to absorb fully, so you may need to move your sprinkler or turn it off for 15 to 20 minutes if you see puddles forming. Also, avoid positioning the sprinkler where the water hits walkways and pathways rather than the grass.
Use cool water to water your grass. If you leave your hose in the sun and it heats up, the water can burn your grass.
While cutting your grass as short as possible may seem like a good idea, it can damage your lawn's roots. That makes it difficult for the grass to pull moisture out of the soil in dry weather, leaving it prone to drying out.
Keep up with regular maintenance for your lawn mower, and leave it on one of the highest length settings. That ensures you keep your grass at a length of 3 to 3.5 inches, encouraging healthy root growth and preventing it from getting too dry.
Your lawn needs regular feeding to keep it green and healthy. Most landscaping experts recommend applying fertilizer to your grass every six to eight weeks.
However, if you use a classic fertilizer, you may find that your grass grows too quickly. Instead, opt for a formula with a lower for nitrogen content to help keep it well-fed while slowing down growth. Slow-release fertilizer works well too because it gradually releases the nutrients to keep the grass healthy and prevent burns.
It can be tedious, but it's also essential to weed your lawn regularly. Instead of waiting for the weeds to overtake your grass, remove them as soon as they pop up before they have a chance to ruin your lawn. Try to pull weeds by hand or with a weeding fork rather than using weed killer, which may be harsh on the grass.
FAQ
What's the best time of day to water your grass?
A. You should try to water your lawn early in the morning. Sometime between 6 and 10 a.m. is your best bet. Because it's usually not as hot and the sun isn't as bright at that time of day, the water is less likely to evaporate before the soil can absorb it. You don't want to water when the sun isn't out, though. Then, the grass can't photosynthesize properly, and the water may not absorb fully.
What type of grass is best for reseeding?
A. If your lawn develops bare patches or just needs a little help looking fuller in summer, it may be time to reseed. It's best to use seeds for low-maintenance grass that can establish itself quickly and doesn't require much watering.
What you need to buy for your grass in summer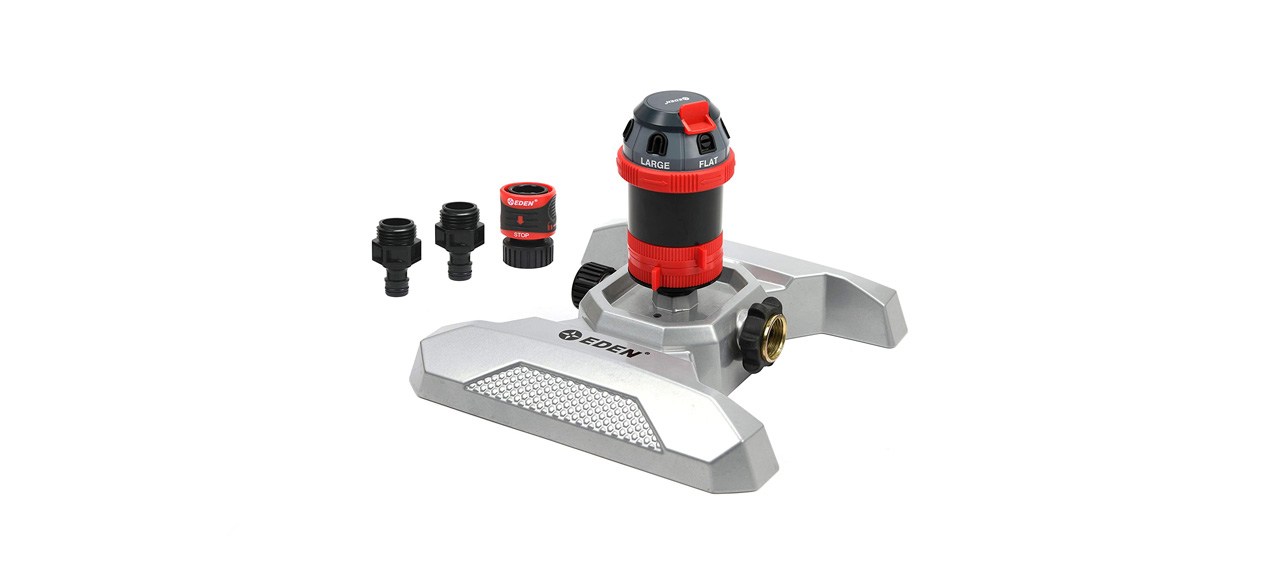 Eden Adjustable Garden Sprinkler
This durable sprinkler offers metal construction to ensure that it lasts for years. It provides six spray patterns depending on your needs and has an adjustable spray angle up to 360 degrees.
Sold by Amazon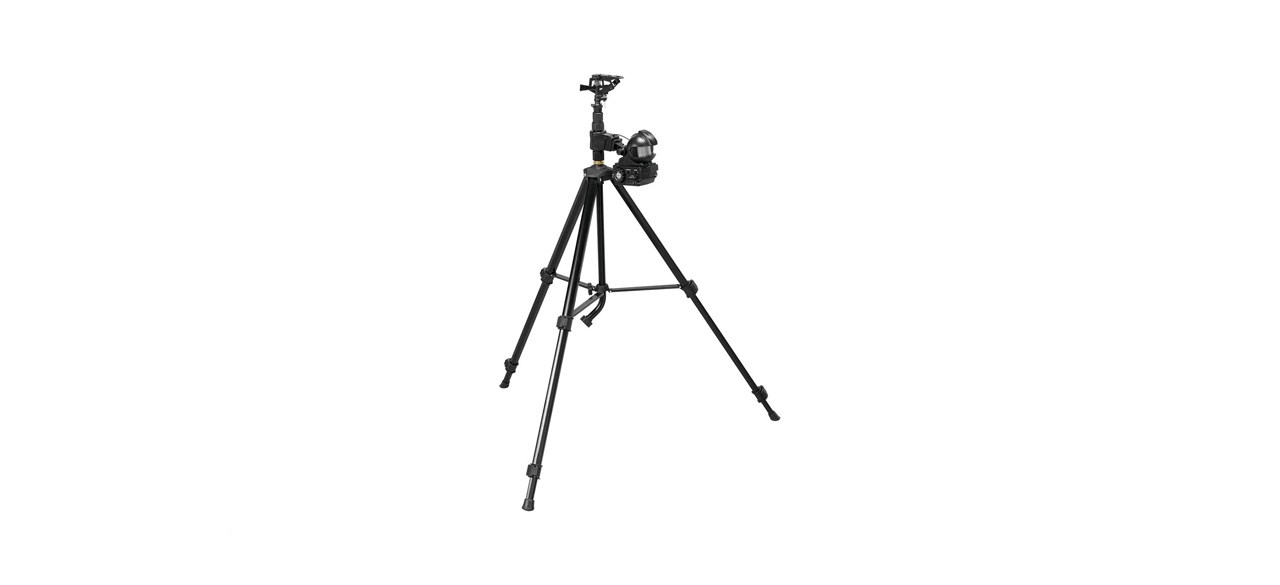 Orbit Garden Enforcer Motion-Activated Sprinkler
If animals are wreaking havoc on your lawn, this motion-activated sprinkler can deter deer, rabbits, skunks, raccoons and other pests from running across your grass. It has a range of 35 feet and an adjustable line of sight to ensure it protects your whole yard.
Sold by Amazon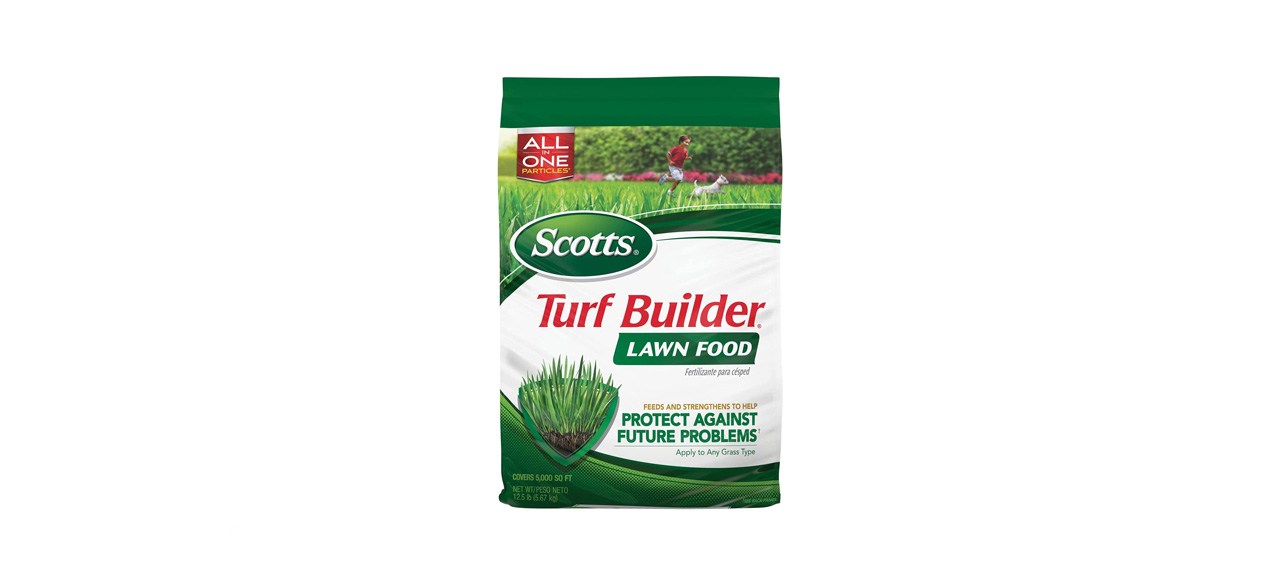 This lawn fertilizer provides all the nutrients your grass needs to remain healthy even in summer. It promotes strong, deep roots and helps your lawn absorb water and nutrients from the soil. It isn't likely to burn your lawn either.
Sold by Amazon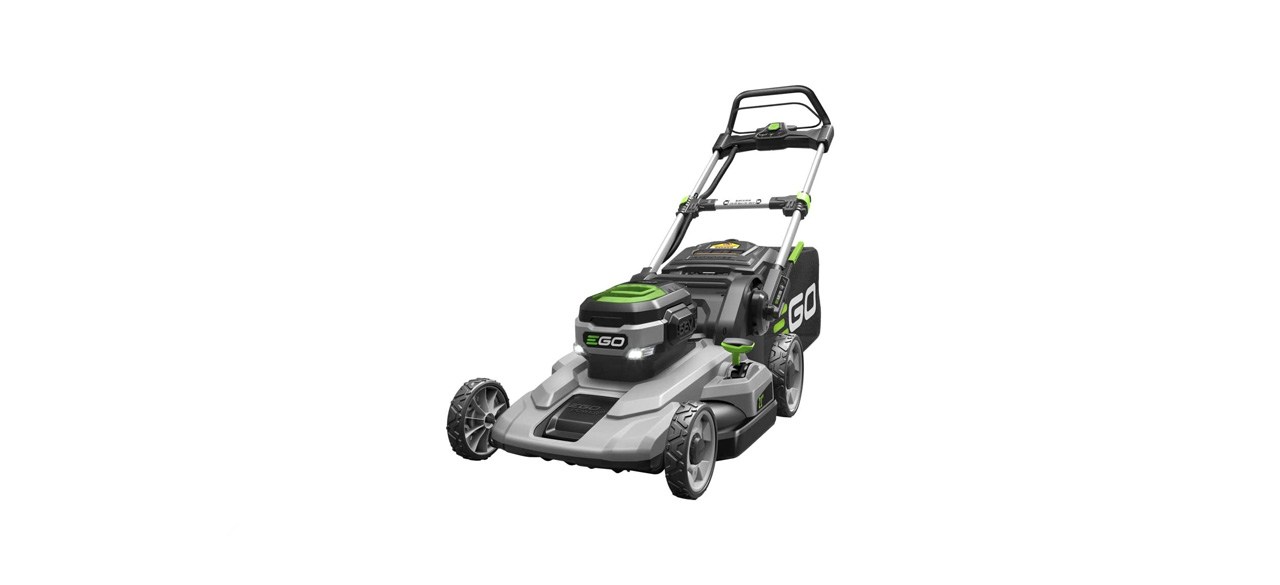 Ego Power+ Cordless Lawn Mower
This battery-powered lawn mower can run for 45 minutes and folds up for easy storage. It offers six cutting height settings and allows for mulching, bagging and side discharge for more efficient operation.
Sold by Amazon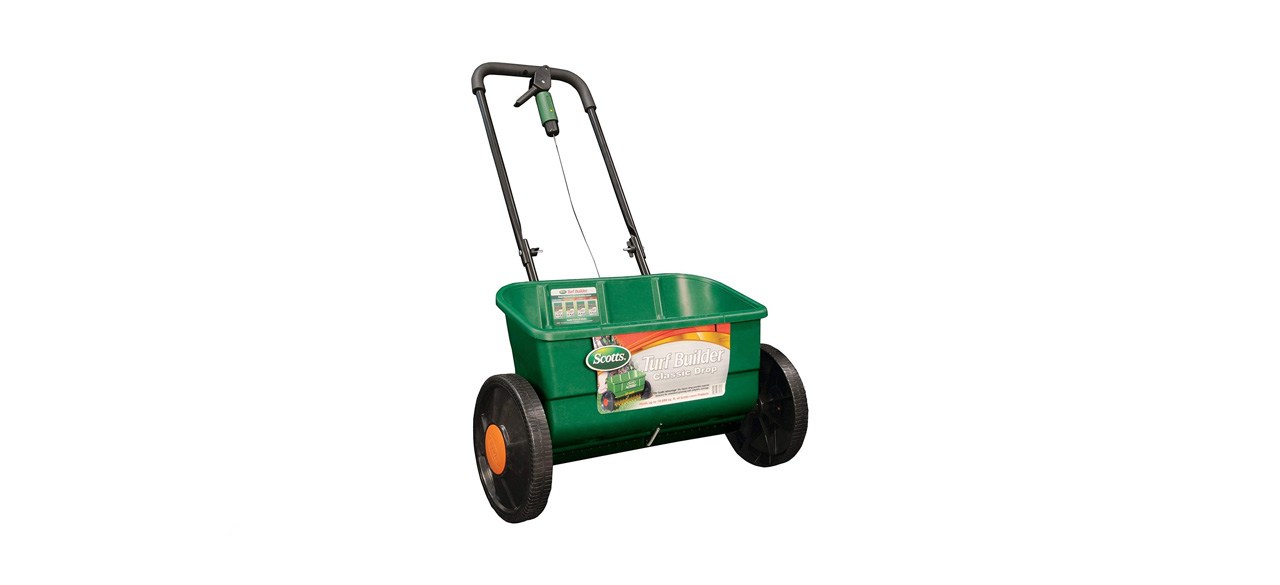 Scotts Turf Builder Classic Drop Spreader
This fertilizer spreader lets you feed your grass more efficiently in summer. It comes fully assembled and can cover an area of up to 10,000 square feet. It also distributes the fertilizer precisely and evenly.
Sold by Amazon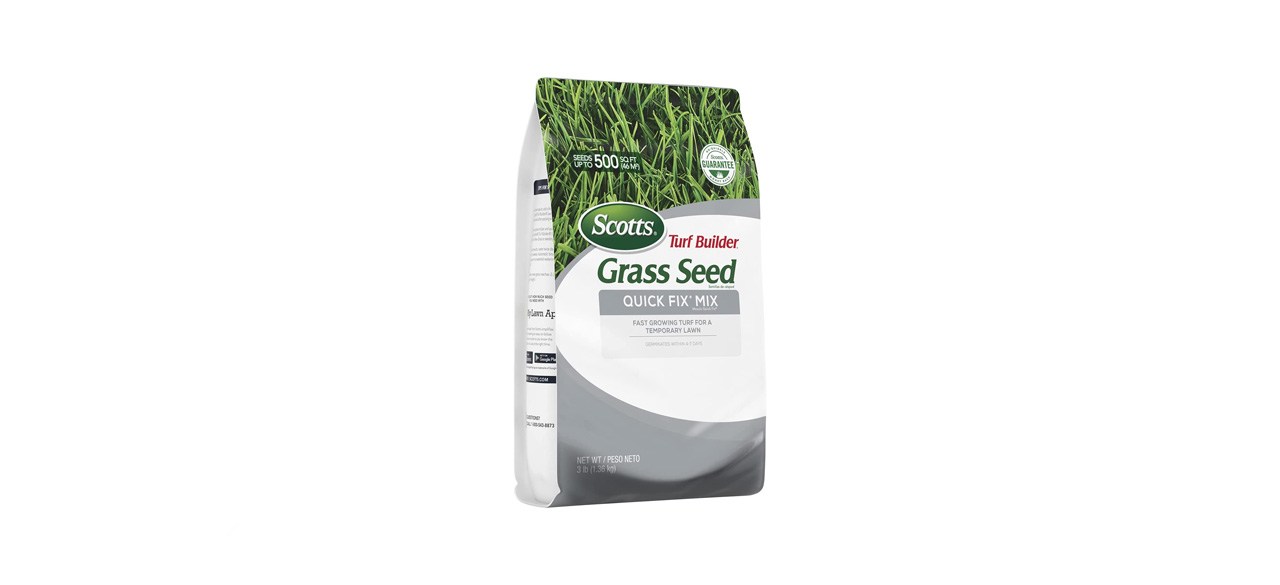 Scotts Turf Builder Grass Seed Quick Fix Mix
This grass seed mix is an ideal fix for bare spots on your lawn. It germinates within seven days and helps control erosion. Each bag can cover up to 500 square feet too.
Sold by Amazon
Want to shop the best products at the best prices? Check out Daily Deals from BestReviews.
Sign up here to receive the BestReviews weekly newsletter for useful advice on new products and noteworthy deals.
Jennifer Blair writes for BestReviews. BestReviews has helped millions of consumers simplify their purchasing decisions, saving them time and money.
Copyright 2023 BestReviews, a Nexstar company. All rights reserved.