As if losing to the Los Angeles Rams on Sunday wasn't bad enough, the Seattle Seahawks were battered and bruised in the process.
The most notable injury the Seahawks suffered on Sunday was that of quarterback Geno Smith, who missed most of the second half with an elbow injury. However, he was far from the only Seahawk to leave this game. The injury bug also got safety Jerrick Reed II, receiver Jake Bobo and, most notably, running back Kenneth Walker III.
Walker, the runner up for Offensive Rookie of the Year last season, left the game in the second quarter with an oblique injury. Before his injury, Walker had 18 yards on only four carries. 
Based on coach Pete Carroll's comments after the game, it seems like Walker could miss more time beyond just this game.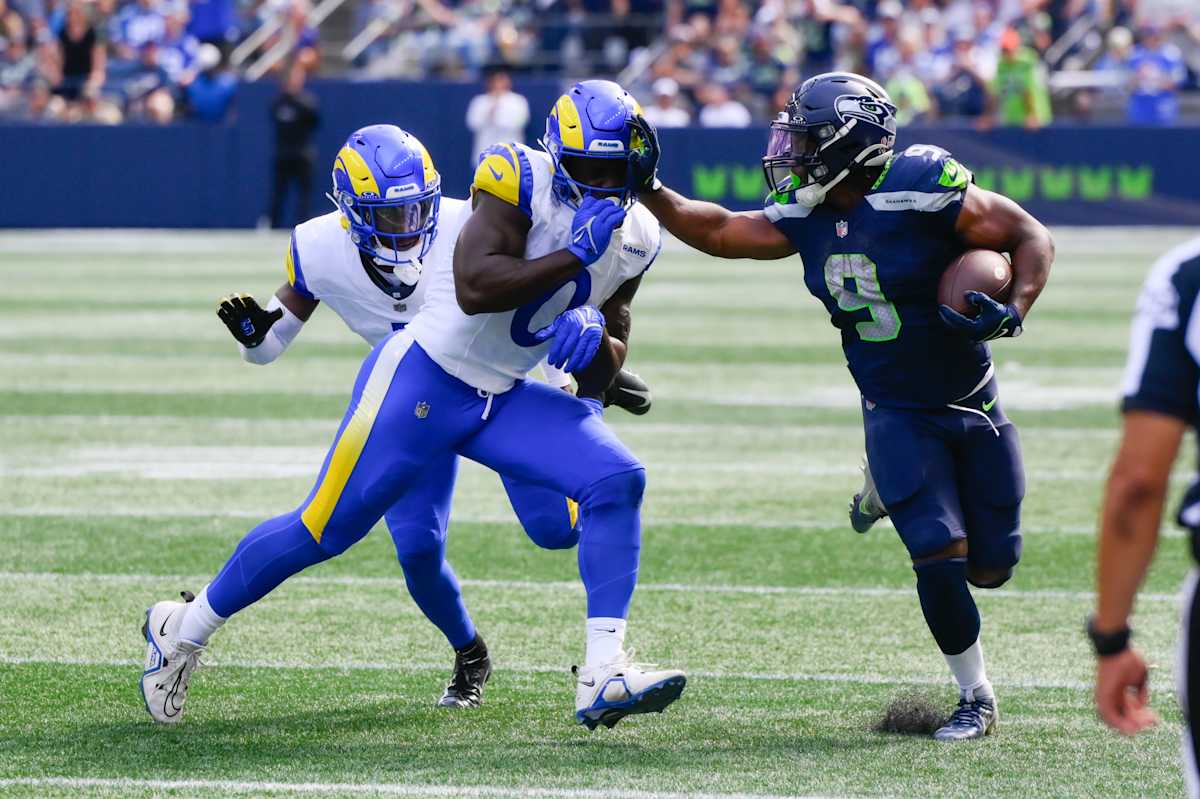 "Kenny got an oblique strain that was legit," Carroll told reporters. "He couldn't do anything. He couldn't move hardly with it."
Needless to say, that's not a great update for someone as important to the offense as Walker is.
Walker hasn't been quite as prolific this season as he was as a rookie, but he is still a key cog in the machine. The Michigan State product has rushed for 613 yards and six touchdowns this season while averaging 4.1 yards per carry, down from the 4.6 he averaged last year.
Related: Kenneth Walker OUT With Injury vs. Rams
With the Seahawks taking the field again in just four days, as they host the San Francisco 49ers in a key divisional matchup on Thanksgiving, it's hard to imagine Walker suiting up again so soon. In that case, the Seahawks must rely more heavily on second-round rookie Zach Charbonnet, who has been the No. 2 back behind Walker up to this point.